Javelina Alumni Association to honor five as Distinguished Alumni, Rising Star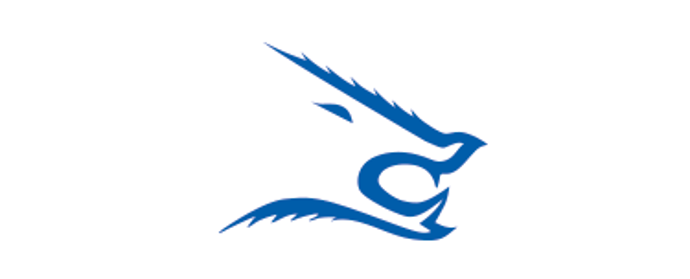 The Javelina Alumni Association at Texas A&M University-Kingsville has announced that five university alumni will be honored this year at the school's annual Homecoming celebration. Four have been named Distinguished Alumni for 2016 and one has been named the year's Rising Star. 
Distinguished Alumni Awards are presented to individuals whose personal and professional accomplishments have brought honor and prestige to Javelina Nation. The Rising Star Award recognizes graduates of Texas A&M-Kingsville who have experienced professional success and who are within 15 years of their graduation. 
The Distinguished Alumni Awards Banquet will be held from 5:30 to 8 p.m. Friday, Oct. 14, in the Grand Ballrooms of the Memorial Student Union Building. Tickets may be purchased at www.javelinagiving.org/daa.
This year, four alumni will receive the Distinguished Alumni Award. Distinguished Alumni are: 
Larry R. Busby, Class of 1969, George West
Dr. Jose Angel Gutierrez, Class of 1966, Arlington
Harold Leroy Hees, Class of 1961, Aransas Pass
Alvaro Hinojosa, Class of 1977, San Antonio 
The Rising Star is Dr. Veronica Ancona, Class of 2005, Weslaco. 
The Javelina Alumni Association's annual Distinguished Alumni Awards, presented by IBC Bank, will be held at 5:30 p.m. Friday, Oct. 14, in the Grand Ballrooms of the Memorial Student Union Building. 
About the Distinguished Alumni Award Recipients
A man of the people and distinguished protector, Sheriff Larry R. Busby has proven that he is the embodiment of what it means to be a member of Javelina Nation. Busby's formal education at Texas College of Arts and Industries began after he graduated high school from Charlotte in 1963. 
It was here that Busby earned a Bachelor of Science in Agriculture Business, as well as a Texas Secondary Teacher Certificate in Business Administration and Mathematics. Busby acquired an educator's position for Mathis Independent School District as a seventh and eighth grade mathematics instructor. Observing over time how a combination of compassion and patience could influence the lives of many, he decided to expand his efforts further to impact his community on a larger scale. 
While partially serving as a secondary level educator, Busby also engaged in law enforcement training programs and has since accumulated a total of 1,757 hours of specialized and in-service training. Busby became a credited Basic Reserve Officer, Basic Peace Officer and Basic Peace Officer Instructor and, with those credentials, served as a law enforcement instructor for Bee County College. 
Over the course of 25 years, Busby acquired the licenses and certifications of five notable organizations, the most prestigious being the Master Peace Officer License, where his attention to detail encouraged him to pave the way for efficient firearm training programs and adequate construction of newly created jailhouses. The passion for serving others is accurately portrayed in his community involvement. 
The rapport Busby creates wherever he goes stems from his time dedicated as a board member for numerous organization committees, a lawman and as an educator. Busby even had a street named in his honor, "Larry R. Busby Drive". In addition to 35-plus years in office, he is currently the longest serving sheriff in the state of Texas. 
Since 1974, Sheriff Larry Busby's fieldwork has been concentrated in the Live Oak County area, where he has filled the positions of part-time Deputy, Patrol Deputy, Chief Criminal Investigator, Sheriff/Tax Assessor-Collector and, currently, Sheriff. 
Dr. José A. Gutiérrez changed the principles of diversity and inclusion of Mexican Americans within society through his political, educational and humanitarian career. He singlehandedly molded the foundation for future generations of Mexican American immigrants and citizens. 
The ongoing Crystal City walkout demonstrations exhibited in the late 1960s by Mexican American students in the Crystal City area were closely advised by Gutiérrez and other members from their established union, La Raza Unida. The goal of the reoccurring walkouts was to make peaceful yet effective protests. The organization of the walkouts was prompted by the Mexican American Youth Organization (MAYO), a student activist group formed by Gutierrez and four others years prior. Gutiérrez has since been dubbed one of the 100 Most Outstanding Latino Texans of the 20th Century. 
A 1962 graduate of Crystal City High School, Gutiérrez was subjected to seeing firsthand just how mistreated and underprivileged Chicanos actually were. Ignited by his passion to create change, Gutiérrez ventured off to become exceptionally versed in ethnic politics, public policy and public leadership, Mexico-U.S. (Chicano) relations and government surveillance of Chicano groups and individuals. 
He attended Texas A&I University, where he received a Bachelor of Arts in Government, St. Mary's University for a master's degree in government and the University of Texas to receive his doctoral degree in government studies. Gutiérrez advanced his career even further by attending the University of Houston's Bates College of Law. 
Over the course of almost four decades, Gutiérrez has authored 11 published books and 15 book chapters, 15 research articles and a combined total of 17 lectures and presentations. He has been featured on the Telemundo network, a PBS special on Chicanos and the supplementary film, School: The Story of American Education, all revolving around the centralized theme of Chicano civil rights and the voice of reason. 
Since 1995, Gutiérrez has been Professor of Political Science at the University of Texas at Arlington, where he established the Center for Mexican American Studies, as well as developed four undergraduate and five graduate seminar courses. 
Harold Leroy Hees is currently president and owner of Environmental Evolution Energy Services LLC. He also is owner of Cargo Texas Inc., RKH Investments and CPH. 
While working for Tideport Petroleum Inc., the company was selected for the Star Energy-Quality-The Road to Excellence Award, was one of the Top 20 Companies in the Southwestern Region and was recognized by Texaco for 20 years of distributing their products. Hees was represented in the 1969 edition of Outstanding Young Men of America and in 2015, he was inducted into the Rio Grande Valley Football Hall of Fame. 
He was president of the Kingsville Jaycees in 1963 and 1965, during which time they received the Outstanding Club of the Year Award. Hees was president and member of the Holy Cross Church Council and construction manager for the new church building, served on the City of Aransas Pass Electrical Board and the steering committee for building the civic center in Aransas Pass. He is currently a member of the Neighborhood Association Board for Pelican Cove. 
At Texas A&M-Kingsville, Hees has been a member of the President's Circle since its inception, was a member of the Champion's Club in 2012 and 2013, the Century Club in 2000 and the Texas A&I Javelina Club Golden Javelinas in 1985 and 1986. 
After playing his college freshman year of football at Texas A&M University, Hees transferred to Texas A&I to play under legendary coach Gil Steinke. He was selected to the All-Texas First Team and lettered three years. While a Javelina, the football team won the National Championship in 1959 and was Lone Star Conference champ in 1960. This earned him a place in the A&I Hall of Fame as an individual in 1982 and again as a member of the championship team in 2009. 
Hees received a Bachelor of Science in Business Administration from Texas College of Arts & Industries in 1961. 
Alvaro Hinojosa is currently Vice President-Parts for HOLT CAT San Antonio. He has worked for HOLT CAT since 1977 and has served as Regional Parts Operations Manager, General Parts Manager, San Antonio Regional Parts Manager, Assistant Controller and Accountant. 
He is the recipient of the HOLT CAT Legend Builder Award and was recognized for Top-rated Dealer Excellence, Parts Department, in the North American Commercial Division of Caterpillar in 2008. Hinojosa represented HOLT CAT in the Caterpillar Parts Operations Dealer Advisory Group from 2005-2009. 
Hinojosa has been a member of the Texas A&M University-Kingsville Board of Directors since 2009 and a member of the Javelina Alumni Association since 2004, serving as president from 2006-2008. 
He has also been a member of the United Way Leadership Circle since 1998, and was a member of the Saint John the Evangelist Catholic School Board from 1992 through 2000, serving as president his last three years. 
He earned his Bachelor of Business Administration in accounting from Texas A&I University in 1977. 
About the Rising Star Recipient
Dr. Veronica Ancona is currently Assistant Professor of Citrus Pathology at the Texas A&M-Kingsville Citrus Center in Weslaco. She received her master's degree in plant and soil science in 2005 from Texas A&M-Kingsville and her doctorate in plant pathology in 2011 from Texas A&M University. Her bachelor's degree in agronomy is from Universidad Autónoma de Nuevo Leon in Mexico. 
Ancona's current research comprises the study of the interaction of Candidatus liberibacter asiaticus with other pathogens of citrus and the effect of such interaction in Huanglongbing symptom development and tree decline in South Texas. She also is conducting epidemiological and etiological studies in Phytophthora nicotianae in Texas and potential biological control agents against P. nicotianae, for control of Gummosis and Phytophthora root rot in citrus. 
After receiving her doctorate, Ancona did postdoctoral research in phytobacteriology at the University of Illinois. Since taking the job at the Citrus Center, she has been awarded over $4 million in grant funding. 
She is a member of the American Phytopathological Society, Subtropical Agriculture and Environments Society and the International Society for Infectious Diseases. Ancona received the Graduate Student Travel Award and the Pathways to the Doctorate Fellowship from Texas A&M University, and the Outstanding Graduate Student and two Red Grapefruit Scholarships from Texas A&M-Kingsville.
-TAMUK-