Join Javelina Nation
Texas A&M University-Kingsville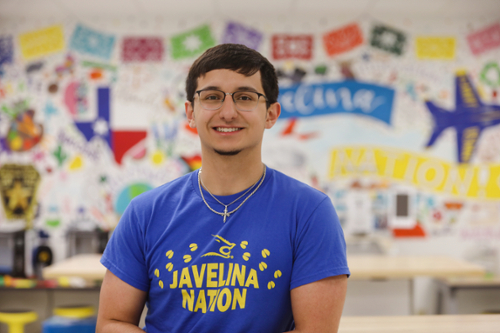 You Belong Here
With a community that feels like family and a campus that becomes your home-not-too-far-away from home, Texas A&M University-Kingsville is where you belong.
With nearly 100 undergraduate programs, over 160 student organizations to join with friends who share your interests, and on-campus housing, we offer a complete college experience.
Explore Now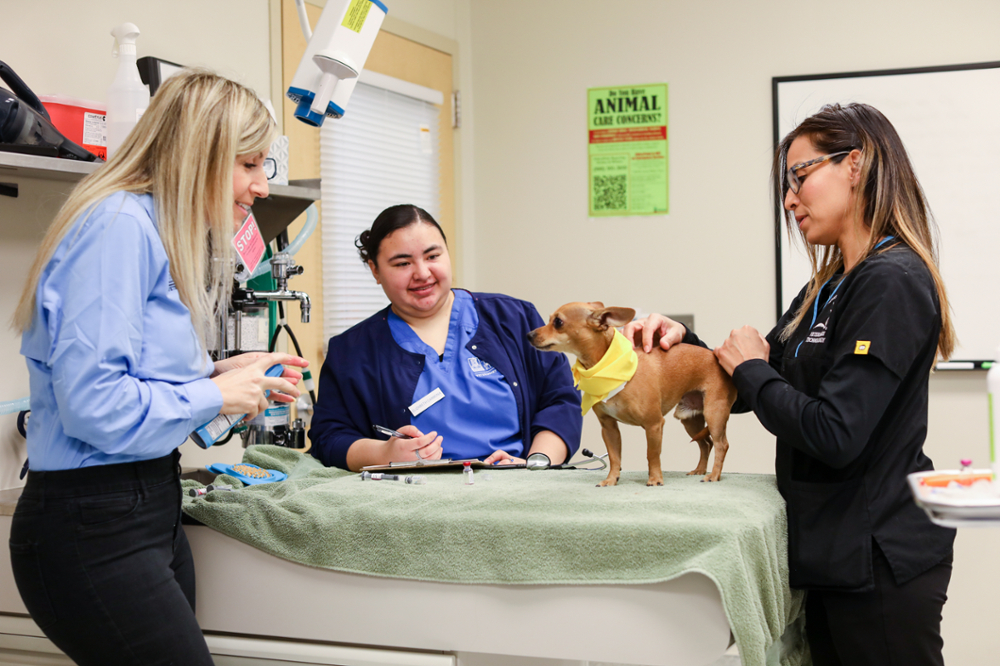 Choose Your Major
Texas A&M University-Kingsville is home to world renowned programs in music, agriculture and animal science. We have pioneered programs in engineering and are dedicated to training the future teachers of tomorrow. Our faculty are innovators and leaders in their fields and dedicated to your success.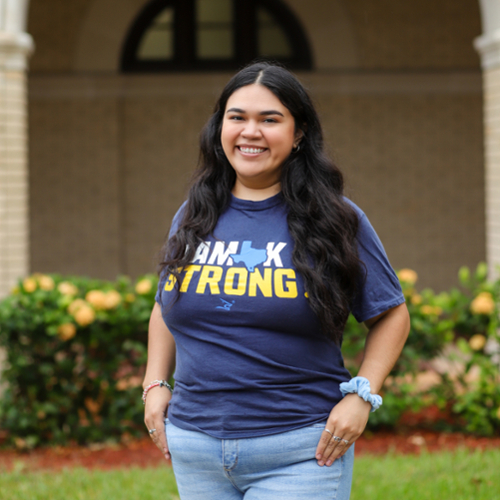 Continue Your Journey at TAMUK
Transfer Students there has never been a better time to complete your four-year degree at Texas A&M-Kingsville! We're covering tuition and fees for the first year for eligible transfer students.
Learn More
Graduate Students Texas A&M-Kingsville prepares you for the next step in your academic journey. A graduate degree sets you a part and is a testament to your commitment to excellence. Javelina alumni who have earned a bachelor's degree from Texas A&M-Kingsville may be eligible to receive a $1,000 scholarship toward graduate studies.
Learn More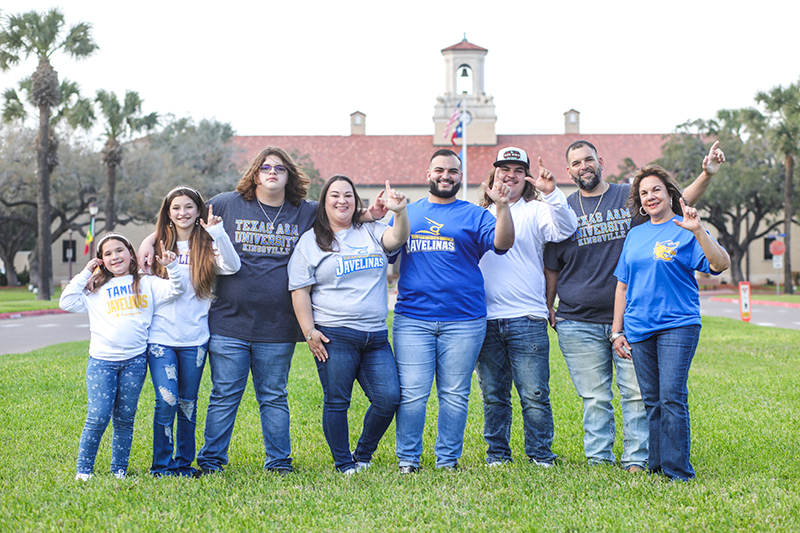 Visit TAMUK
Come fall in love with our historic and scenic campus located on the northwest side of Kingsville. Schedule an individual family tour with our Office of Admissions, plan a self-guided tour with our Welcome Center, or take a drive-thru tour of the campus.
Schedule a tour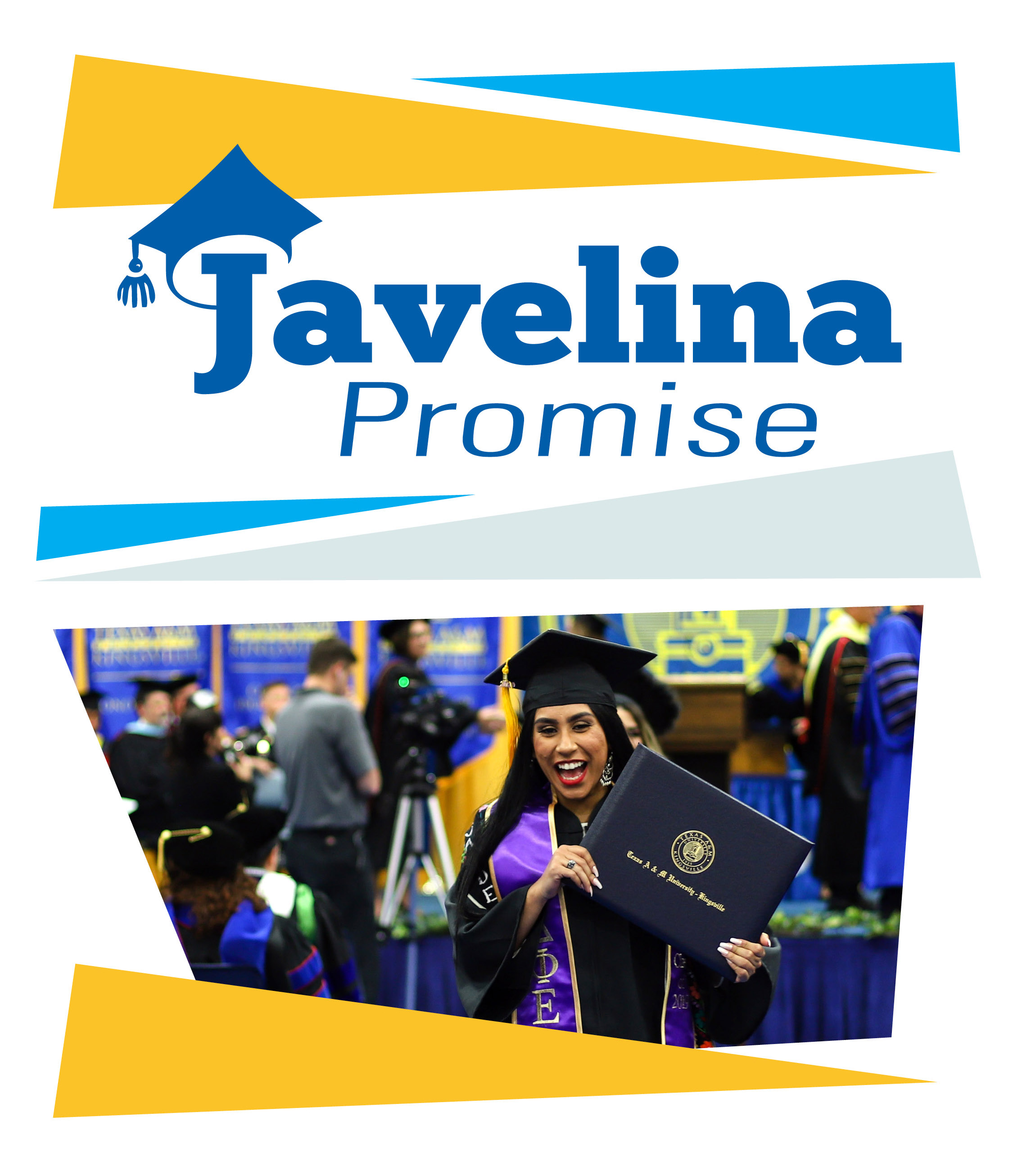 What is Javelina Promise?
For nearly 100 years, Texas A&M University-Kingsville has provided educational access and opportunity to generations of students. Javelina Promise is our renewed pledge to ensure a world-class and affordable education is attainable for Texas A&M-Kingsville students by eliminating financial barriers to earning a degree.
First time in college (FTIC) and transfer undergraduate students who qualify for Javelina Promise will have their tuition and fees fully covered for up to 4-years.*
*Semesters must be eight consecutive fall and spring semesters. Transfer students program length eligibility will be pro-rated based on credits already earned.
Learn More
By The Numbers
98
Undergraduate Programs
16:1
Student to Faculty Ratio
#1
Ranked Texas Public School for Salary Potential in the Coastal Bend and Rio Grande Valley
Check out our residence halls and make yourself at home
TEXAS A&M-KINGSVILLE HOUSING OPTIONS | 2023-2024 FALL AND SPRING SEMESTERS
TEXAS A&M-KINGSVILLE HOUSING OPTIONS | 2023-2024 FALL AND SPRING SEMESTERS

| Residence Hall | Cost for 2 Suite | Cost for 4 Suite | Living Learning Community | Disabled Access | Kitchen Facilities | En-suite Facilities | Tutoring Lab | Outside Courtyard | Computer Labs |
| --- | --- | --- | --- | --- | --- | --- | --- | --- | --- |
| Martin Hall (Co-ed) | $2,300 | Not Available | Ag and Wildlife and Music | | | | | | |
| Lynch Hall (Women) | $2,500 | Not Available | Ag and Wildlife | | | | | | |
| Lucio Hall (Co-ed) | $3,400 | $3,200 | Engineering, Health and Fitness | | | | | | |
| Mesquite Village West (Co-ed) | $3,400 | $3,200 | Honors and E-Sports & Gaming | | | | | | |
Meal Plan Options
Meal Plan Options
Carte Blanche with $75 Unlimited Meals
14 Meals per week with $100
10 Meals per week with $250
10 Meals per week
Block Meal Plan with $75 - 60 Meals Per Semester
* The Block Meal Plan is only available to students who are 21 or older.
TAMUK offers an excellent education at a smart value