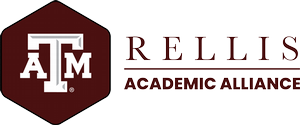 THE RELLIS ACADEMIC ALLIANCE:
INNOVATION. EDUCATION. TRANSFORMATION.
Each program at the RELLIS Academic Alliance creates a seamless pathway for students to earn a bachelor's degree in related fields from an A&M System regional university. The RELLIS Campus is the newest model of higher education in Texas, bringing ten regional universities and Blinn College to one location in Bryan, Texas. With a variety of academic programs, the RELLIS Academic Alliance offers a gateway to exciting learning opportunities. Texas A&M University-Kingsville is proud to offer two-degree programs at the RELLIS campus, a Bachelor of Science in Agriculture in Agribusiness, and a Bachelor of Arts in Psychology.
Welcome to the RELLIS Academic Alliance! We are excited for you to join us on campus this coming academic semester. New Student Orientation will ensure you are well prepared to begin your academic journey with us by providing the first opportunity for you to connect with faculty, staff and other students.