Award-winning filmmaker to debut new work at Texas A&M-Kingsville
Peacock Auditorium, Biology Earth Science building - 10/08/13 - 10/08/13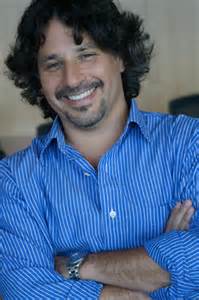 A new film by award-winning filmmaker John J. Valadez will be screened at Texas A&M University-Kingsville at 6 p.m. Tuesday, Oct. 8, in the Peacock Auditorium in the Biology Earth Sciences building. Doors open at 5 p.m. for a reception in the lobby. Valadez will attend the screening and be available to answer questions following the film.
Valadez' film, Pride and Prejudice, is part of a nationally broadcast six-part PBS series Latino Americans. This film is Episode 5 in the series and has yet to air on any station. The series is a landmark six-hour documentary featuring interviews with nearly 100 Latinos covering more than 500 years of history.
Pride and Prejudice tells the story of the long march toward equality during the 1960s and 1970s and the creation of Chicano identity said Valadez. "It is an epic story of the Mexican American fight for equality from World War II through the 1970s that shows how two generations of Hispanics fought for and claimed their place in America…on their own terms."
Valadez and fellow filmmaker Dan McCabe tell the story of the Chicano Movement and its quest for civil rights. It features Texas A&I University alumnus Jose Angel Gutierrez and covers some of the school walkouts in South Texas and the movement in the American Southwest.
A generation of Mexican Americans, frustrated by persistent discrimination and poverty, looked for a new way forward through no-violence, militant protest and a challenge to the electoral system.
Some of the historical highlights in the film include how the Chicano Movement was ignited when farm workers in the fields of California, led by Cesar Chavez and Dolores Huerta, marched on Sacramento; how Gutierrez struggled to create a new political party in Texas giving Chicanos a new type of representation; and how in San Antonio, Willie Velasquez changed the rules of the electoral game, bringing Latino voters into the democratic system in ways that would, one day, reshape the destiny of the nation.
Valadez also produced and directed the award-winning film The Longoria Affair about the controversy surrounding the burial of Hispanic World War II hero Felix Longoria in Three Rivers. That film made its Texas debut at Texas A&M-Kingsville.
This free event is part of the university's observation of Hispanic Heritage Month. For more information, call 361-593-3401.
-TAMUK-
This page was last updated on: October 03, 2013