Undergraduate Research Commons
---
As only one of two interactive learning spaces on campus, the RC is specifically designed to engage students!  The RC provides an interactive and collaborative environment that facilitates group discussions and research projects.  The Commons is outfitted with an array of technology suited for all academic disciplines and proficiency levels. The state of the art technology makes incorporating High Impact Practices, like student-led research and flipped classrooms, an easy integration.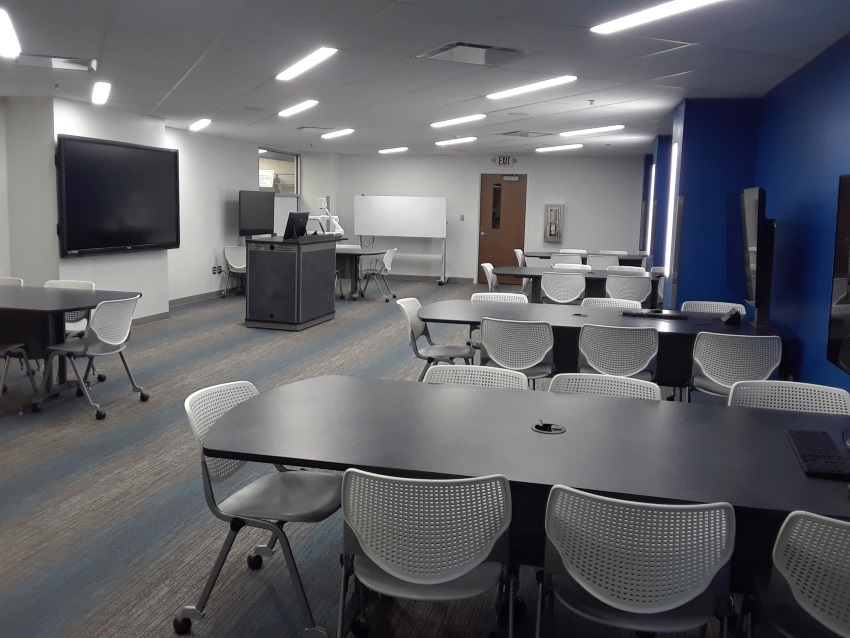 Upcoming Faculty Training: 
Instructors who wish to utilize the space must attend a two-session training that demonstrates how the state of the art technology can enhance and create new and innovative strategies for teaching course content. A certificate in Interactive Learning Spaces will be awarded to faculty who complete training.  
The scheduled dates for faculty training are as follows:
Friday, August 30, @ 1-3 pm  
Friday, September 13, @ 3-5 pm  
Monday, September 30, @ 3-5 pm  
Friday, October 25, @ 1-3 pm
To register for training or for more information, please contact:
Aracely Negrete, Undergraduate Research Coordinator
Title V I-CARE Grant
361.593.3094