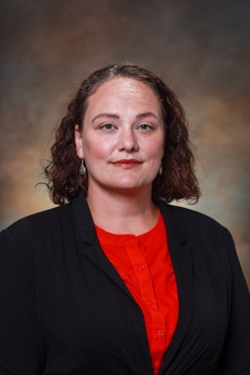 Nicolette Dacke has been with the Office of Global Engagement since 2017 and is responsible for leading the department on behalf of Texas A&M University-Kingsville. With over 15 years of experience as a higher education professional, Nicolette has found her niche in global learning by creating transformative student experiences through the experiential learning and high-impact practice.
Under her direction, the Office of Global Engagement has aligned their programs and services to more impactful practices that meet the needs of the university's diverse student population. This includes creating the Global Citizens Program which provides underrepresented students in traditional study abroad programs an accessible option to earn the global competencies and skills to competitively thrive in a globalized workforce.  
Nicolette is an alumni of Texas A&M University-Kingsville and earned a bachelors degree in communications along with a masters degree in adult education. In 2021, she was selected as one of five for the prestigious fellowship program with The Forum on Education Abroad to become a certified professional in the field of education abroad/global learning.