Educational Leadership Doctoral Program, now 100% online!
---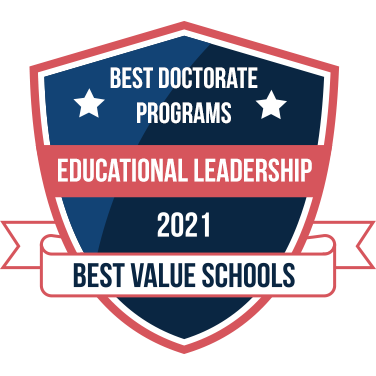 The Doctor of Education Degree (Ed.D.) in educational leadership is a professional degree offered by TAMUK designed to provide leaders throughout the state at all educational levels. The program requires courses emphasizing leadership in the areas of educational theory, philosophy, policy, innovations, and research. The overarching goal of the program is for the student to develop a style of thinking, feeling, and behaving that centers on knowledge of professional literature, respect for data of various kinds, careful, reflective and constructive reasoning, effective leadership behavior, and an overall leadership vision.
Program Features
The program features coursework, seminars, a residency year, a dissertation, and a cohort structure designed to promote peer support and interaction. The 60-hour program includes 42 hours of required core coursework, while also allowing for a cognate of 18 hours in an area that supports their professional goals. The most common cognate areas are higher education and the superintendency; however, any area in which there is a graduate degree is eligible for use as a cognate area, including adult education, early childhood, educational administration Principal Certificate, instructional technology, reading, special education, or content areas (math, English, biology, etc).
The Department of Educational Leadership and Counseling also offers a Transcripted Certification in Higher Education Administration and Leadership (HEAL). As well as a  Transcripted Certification in Science, Technology, Engineering, and Mathematics (STEM)
Program Outcomes
Our students exercise high levels of independent scholarship, remain current with issues of the field, and give a great deal of emphasis on educational leadership theory and research. The applications of theory and research experiences impact personal and organizational change to improve educational programs.
Program Faculty
Dr. Linda Challoo
Dr. Jeffery Chernosky
Dr. Don Jones
Dr. Kelly Hall
Dr. Daniella G. Varela
Program Characteristics
The following documents contain some statistical information about our doctoral program.
Program Handbook
Below is a PDF copy of the Educational Leadership Doctoral Student Handbook:
Below is a fillable pdf copy of the Educational Leadership Degree plan:
Timeline for Applications
How to Apply: 
1. Go to Apply Texas
2. Wait for up to 2 weeks to receive a K# via email which gives you access so you are able to complete the next step. 

3. Submit materials noted below to the Graduate Admissions  Office under "How to submit your admission requirements" (gold tab at bottom of page).
For Domestic Graduate Admissions:

4. GRE or MAT Test Scores are waived
5. The three letters of recommendation have been waived.
Items Considered for Admissions with Instructions
Item

Instructions

Official transcripts from any and all college or university every attended

Order and send digitally from institution(s) attended to Texas A & M – Kingsville.

OR

Mail documents to Graduate Admissions, 700 University Blvd., MSC 128, Kingsville, TX 78363

OR

Deliver to Javelina Enrollment Services Center, first floor, Memorial Student Union Building, 1050 W Santa Gertrudis Ave., Kingsville, TX 78363

Completion of master's degree in a relevant discipline as will be noted in official transcripts

No action required. Transcripts are audited by Graduate Admissions office internally.

Writing Artifact: Provide a copy of one writing artifact from previous work (thesis, research paper, journal article, field study, grant, specialist project, etc.) which highlights academic/professional writing skills.

See orange ribbon "How to submit admissions requirement" at bottom of this Page to Enrollment Management

 

Personal Statement (<500 words): Describe a problem you have solved or a problem you would like to solve. Explain its significance to you and what steps you took or could be taken to identify a solution.

 

See orange ribbon "How to submit admissions requirement" at bottom of this Page to Enrollment Management

 

 

Personal interview 

Scheduled by a member of the admission committee who will contact you. Held virtually.