Texas A&M University System Updates
---
Howdy!
One of Texas A&M's top researchers is leading a clinical trial that quickly could bring a treatment for COVID-19.
To be successful, Dr. Jeffrey Cirillo needs about 700 participants in Texas for the Phase 4 trial. Initially, only medical professionals are eligible to take part because, as Dr. Cirillo says, "We need to find a way to protect health care workers."
Dr. Cirillo is using an existing vaccine for TB as a possible treatment that boosts a person's immune system. The clinical trial is designed to show if the vaccine, BCG, mitigates the effects of COVID-19, making it less deadly.
I talked with Dr. Cirillo recently for the latest episode of "COVID-19: The Texas A&M System Responds." You also can see my interview with Greg Hartmann, COO and SVP of the Texas A&M Health Science Center, on the same show. You can catch the interview at 7 p.m. Thursday on KAMU-TV in College Station and on other Texas public television affiliates. (Check local listings in Dallas, Austin, Waco and Amarillo.)
Stay safe,
John Sharp Chancellor, Texas A&M System
Howdy!
First and foremost, we all need to worry about our health and the health of family and friends during this unprecedented pandemic.
But there is no doubt we also have to worry about the livelihoods of Texans as businesses stay shuttered, unemployment rolls balloon, and the federal government takes on more and more debt in response. As many of you know well, the global glut of oil makes Texas especially vulnerable.
I talked recently with three leading economic scholars from Texas A&M about the impact of the pandemic and the accompanying drop in oil demand. One of them called our state's situation a "double whammy tsunami."
Watch my interview on the latest episode of "COVID-19: The Texas A&M System Responds," at 7 p.m. Thursday on KAMU-TV. Check local listings in Dallas, Austin, and Amarillo for other show times. You also can view it the System's YouTube channel.
Stay safe,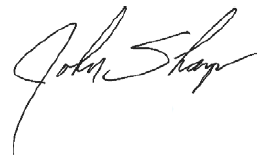 John Sharp
Chancellor, Texas A&M System
A&M Professor Expects Results in Six Months Repurposing Existing Vaccine
COLLEGE STATION, Texas — Texas A&M University researchers are asking hundreds of frontline medical workers to participate in a late-stage, phase 4, clinical trial of a widely used tuberculosis vaccine that could blunt the devastating effects of COVID-19.
Texas A&M is the lead entity in a world-class group of institutions seeking to repurpose the vaccine, BCG, which also is used to treat bladder cancer in the U.S. BCG could be widely available for use against COVID-19 in just six months because it has already been proven safe for other uses.
The Texas A&M Health Science Center is leading a group of scientists and medical doctors with Harvard's School of Public Health, the University of Texas MD Anderson Cancer Center in Houston, Cedars Sinai Medical Center in Los Angeles, and the Baylor College of Medicine in Houston.
Researchers hope to demonstrate that the BCG mitigates the effects of the virus, allowing fewer people to be hospitalized or to die from COVID-19.
"It's not going to prevent people from getting infected," said Dr. Jeffrey D. Cirillo, a Regent's Professor of Microbial Pathogenesis and Immunology at the Texas A&M Health Science Center. "This vaccine has the very broad ability to strengthen your immune response. We call it 'trained immunity.'
"This could make a huge difference in the next two to three years while the development of a specific vaccine is developed for COVID-19."
Texas A&M Chancellor John Sharp last week offered $2.5 million to make sure the work of Dr. Cirillo can move forward as quickly as possible. "If there was ever a time to invest in medical research, it is now," Chancellor Sharp said. "Dr. Cirillo has a head start on a possible coronavirus treatment, and I want to make sure he has what he needs to protect the world from more of the horrible effects of this pandemic."
Dr. Cirillo said repurposing the existing bladder cancer vaccine, called TICE® BCG, could result in bringing a COVID-19 treatment to the U.S. public in the fastest possible way. Because the drug is already approved by the FDA, Dr. Cirillo can skip the first three phases of clinical trials usually required before testing on people, since this vaccine has already passed those phases.
"Before Chancellor Sharp's investment in our work, we were spending far too much time writing grants. Now, we can move ahead without barriers," Dr. Cirillo said.
Texas A&M is the first U.S. institution in the clinical trial to have federal clearance for testing on humans. Healthcare workers will be the first people eligible for clinical trial, which is set to begin this week.
Recruitment of 1,800 volunteers to participate in the trial is already underway in College Station and Houston, and it could be expanded to other areas of the state as well as Los Angeles and Boston. Medical professionals interested in the trial can contact Gabriel Neal, MD at gneal@tamu.edu or Jeffrey Cirillo, PhD at jdcirillo@tamu.edu or George Udeani, PharmD DSc at udeani@tamu.edu.
As the coronavirus spread, researchers noticed that the morbidity and mortality rates were lower in some developing countries where the BCG vaccine is widely used.
Because the human body fights a COVID-19 infection in a manner that is similar to how it would attack bladder cancer, Dr. Cirillo is hopeful that his work could lead to an effective – and quickly developed – treatment for COVID-19.
Additionally, evidence shows that the coronavirus can cause damage to a patient's central nervous system, and it even might cause long-term effects that could lead to dementia, Alzheimer's or Parkinson's disease. Dr. Cirillo said the potential for lasting effects from COVID-19 is another reason to get the vaccine to the public as quickly as possible.
RE: Latest on Texas A&M System Actions in Response to COVID-19 Spread

I wanted personally to reach out to our students, faculty and staff during this difficult time. The COVID-19 pandemic continues to pose significant challenges and is likely to remain a concern for the next several weeks. By now most of us have heard the basic public health recommendations we should follow, including:
Wash your hands frequently with soap and water for at least 20 seconds. If soap and water are not available, use an alcohol-based hand sanitizer.
Avoid touching eyes, nose, and mouth.
Avoid close contact with people who are sick.
Avoid large public gatherings and exercise social distancing, if possible.
Cover your mouth when coughing and sneezing with a tissue, then discard the tissue in a contained trash bin. If no tissue available, cough or sneeze into your elbow.
Clean and disinfect frequently touched objects and surfaces.
Seek medical attention if you believe you have been exposed or present with symptoms. Call ahead before presenting at a doctor's office or emergency room.
The Texas A&M System has just announced plans to suspend classes on all campuses throughout the System for the week following spring break. Faculty and staff are being asked to use that time to plan for delivery of online/alternative education options for all students for the remainder of the semester or until the current situation changes. For those universities with spring break during the week of 3/16- 20, we realize you may or may not need to suspend classes the following week. Existing online courses may continue as planned, at the university's discretion.
Campuses across the Texas A&M System will remain open during this time, including student housing and food services, unless circumstances change, and at the President's discretion. Although most of our students live off-campus (at Texas A&M it is 70 percent), many would have nowhere to go if we closed dorms. We are looking at ways to ensure that our dorms are safe places where students can stay and have housing, food, Internet and other services available while they continue their studies. Across all campuses, the offices of student health services and student housing will coordinate to provide basic screening and health triage with the voluntary assistance of clinical faculty members.
As of March 13th, no international travel is permitted and no domestic travel is permitted unless deemed mission critical. All athletic contests are being cancelled until further notice.
Texas A&M agencies and system offices may move to skeleton crew staffing, as appropriate, for five days beginning March 16th through the 20th. Each Vice Chancellor or Agency Director may designate staffing levels needed to maintain critical business operations and continuity. This plan will be revisited by March 19th. This does not apply to TDEM given its emergency management responsibilities, or to certain divisions of Agrilife, TEEX, TFS, and TVMDL, as determined by agency leadership.
These actions, on the heels of our earlier responses, are necessary to slow the spread of the COVID 19, reduce the burden on the healthcare system and provide researchers, including many at our very own Texas A&M Health Science Center, more time to learn about this virus and create strategies to combat and defeat it.
Experts at the Texas A&M Health Science Center (TAMHSC) are actively involved in helping to contain and mitigate the spread of the infection. Several Aggie scientists with the School of Public Health have been asked by the Texas Division of Emergency Management (TDEM) to assist in modeling the potential spread of the virus across the state and the nation. This analysis is being used by TDEM and the Governor's office to assist with the State's response to the growing presence of the coronavirus in Texas. Nim Kidd, TDEM's Chief who answers to the Governor, is also a Vice Chancellor with the A&M System who is advising and leading our efforts.
According to Dr. Amy Waer, Interim Dean of the Texas A&M College of Medicine, the incubation period for this virus appears to range between two days to two weeks following exposure. "Patients with the virus are reporting respiratory illness with fever, cough, and shortness of breath. The severity of illness in most cases is mild. If you think you've been exposed to the virus or are experiencing any of these symptoms, call your health care provider for medical advice before proceeding to a healthcare facility." Dr. Waer stressed to me, "We all have a responsibility to ourselves, our family, friends, co- workers, our students, and our community to not spread this disease. If you're sick, self-isolate."
Dr. Ken Ramos, Associate Vice President for Research, TAMHSC and Assistant Vice Chancellor for Health Services and a specialist in pulmonary medicine told me "There is no specific treatment for COVID-19. Patients diagnosed with this illness will continue to be treated based upon their unique presentation and the severity of their illness."
I'm proud of the work being done by faculty and staff across the System on behalf of our state, our students and our communities. As we have done before, the Texas A&M System will lead by example and we will play a major role in helping Texas work through this crisis.
Please, take care of yourself, your family and friends. If you feel sick, take actions to not spread the disease, especially among the elderly or those with underlying health challenges. Prepare, but don't panic. Together we will weather this storm, and we'll take what we learn to be even better prepared in the future.
Sincerely,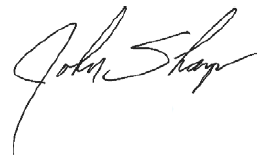 John Sharp
Chancellor
3/9/2020: The Texas A&M University System has announced further limitations on foreign travel, halting all university-sponsored international travel between March 16-May 1, 2020. The previous guidance only applied to CDC-designated Levels 1-3 countries. This applies generally to all foreign travel.
Students, faculty and staff currently traveling abroad may continue to follow the same guidelines issued on March 5, 2020. Students, faculty and staff are encouraged to refrain from all international travel during this time.
Given the fluid nature of the situation, additional guidance on travel beyond May 1, 2020 may be forthcoming in the weeks to come.
03/02/2020: COLLEGE STATION, Texas — Due to concerns about the global outbreak of COVID-19, The Texas A&M University System issued Monday new restrictions on foreign travel that impacts the students, faculty and staff of its network of 11 universities and eight state agencies.
"We have no greater responsibility than to promote the health and safety of students, faculty and staff," wrote Chancellor John Sharp in a letter to university presidents and agency directors. "We also are responsible for promoting public health, especially during this period of global uncertainty."
Beginning immediately, the Texas A&M System is taking the following actions to protect students, faculty and staff:
Strongly discourage all foreign travel by Texas A&M System students, faculty and staff while the outbreak of COVID-19 remains a dynamically changing and uncertain situation.
Prohibit payment for System-sponsored travel to all countries identified as Level 1 or greater risk by the CDC Health Notice Warning system. The only exception is for "mission-critical" personnel working on the response to COVID-19.
Encourage all students, faculty and staff to return from all Level 1 or higher risk countries as soon as can be practically arranged.
Direct students, faculty and staff to report all personal international travel to the university if they have traveled to a Level 1 or greater risk country.
Require students, faculty, staff and visitors traveling from countries with risk levels of 2 and 3 to self-isolate for a 14-day period before returning to school or work. Monitoring/isolation should follow the latest CDC guidelines, which currently suggest at least 14 days without symptoms.
Require students to self-monitor and isolate at an off-campus or family residence whenever practical. Students should contact their university if these options are impractical.
Direct students with symptoms not to just show up at campus health centers but call ahead so medical personnel can be prepared or can direct the students to local health authorities.
Reimburse students for reasonable expenses associated with cancelled school-sponsored trips.
Create a System-level reserve to assist universities with extraordinary costs associated with the crisis response.
Continue to raise public awareness and encourage people to keep themselves safe by washing their hands with soap and water for 20 seconds, covering their coughs, avoid touching their eyes, nose or mouth with unwashed hands, and staying home when ill.
Provide information on System websites and on regular social media updates.
Create an expert medical response team.
Work with other university systems to ensure a coordinated, statewide effort.
Coordinate weekly or biweekly conference calls among System leaders to share current information from the Texas Division of Emergency Management.
In addition to these steps, the School of Public Health and the AgriLife Extension system are working to create and distribute important information about COVID-19 and the spread of infectious diseases.