Business dean elected to board of prestigious accrediting body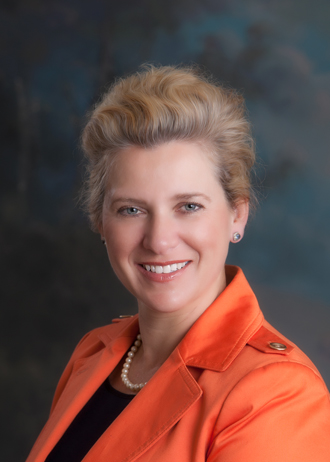 Dr. Natalya  Delcoure, dean of the College of Business Administration at Texas A&M University-Kingsville, has been elected to a three-year term on the Board of Directors of the Association to Advance Collegiate Schools of Business (AACSB). Delcoure was elected to the position representing a non-accredited institution from the United States. The university is currently in the process of gaining accreditation from the AACSB.
"To be considered by the AACSB Nominating Committee to serve on the AACSB Board of Directors is quite an honor. To be elected to the Board of Directors is an outstanding achievement, particularly in light of the remarkably competent nominees selected by the AACSB Nominating Committee," Delcoure said.
"The Board of Directors plays a key role in evaluating current trends, identifying future challenges in global business education—all while considering how both AACSB and the global membership of business schools are poised to meet the new future, move forward with an aggressive strategic change agenda," she added.
"The College of Business Administration's AACSB peer review is fast approaching," Delcoure said. "It is not a secret that the college journey towards this prestigious accreditation has been treacherous, tough and extended; however, it has been a rewarding and useful journey for us."
"AACSB International has very ambitious goals for the next decade. First, increasing world prosperity is a distinctive domain of business schools relative to other areas of educational institutions and is instilled in all disciplines within business schools," she said.
 "Second, the word 'global' carries several connotations: across all geographic regions, spanning all elements of society, and infusing all parts of organizations. Enhancing global prosperity is an aspiring goal of business schools. It unifies and legitimizes the role of business schools around the world," Delcoure said.
"Bringing it closer to home in the College of Business Administration, developing the global mindset, effective approaches to the community, inclusion and diversity, social responsibility, triple-bottom-line sustainability and ethics are the learning goals and distinct attributes of business education we teach in the classroom," she said. "The workplace is an extremely dynamic and changing place; therefore, we develop the leaders that companies need the most: those who can create opportunities, envision and navigate change, accommodate ambiguity, overcome complexity, motivate teams in a common purpose to create economic and social value and contribute to the prosperity of the regional, state, national and international communities from the moment they graduate."
Delcoure's three-year term begins July 1 and will continue through June 30, 2020. 
About AACSB
The Association to Advance Collegiate Schools of Business is the world's largest business education network connecting students, academic and business to advance business education worldwide. It is a non-profit membership organization run by volunteers and staff. AACBS International provides quality assurance of business school programs, the latest in business education intelligence, thought leadership and professional development services.
It was founded in 1916 and currently has more than 1,500 member organizations in over 90 countries and territories. Headquarters are in North America, Asia Pacific and Europe. More than 760 business schools worldwide are accredited by AACSB, ensuring the highest quality standard in business education.
-TAMUK-