Texas A&M-Kingsville schedules spring commencement May 13
Steinke Physical Education Center - 05/13/11 - 05/14/11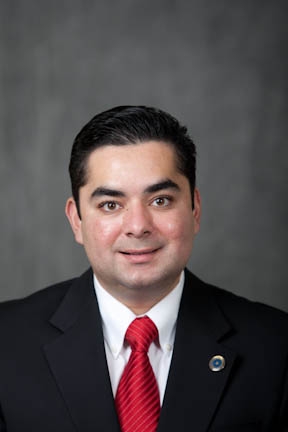 More than 650 prospective graduates are ready to cross the stage to receive their degrees during two commencement ceremonies to be held at the Steinke Physical Education Center at Texas A&M University-Kingsville Friday, May 13.
 At the 1 p.m. ceremony, graduates from the Colleges of Arts and Sciences, Business Administration, and Education and Human Performance will receive their degrees. The Dick and Mary Lewis Kleberg College of Agriculture, Natural Resources and Human Sciences, the Frank H. Dotterweich College of Engineering and University College will confer degrees at the 4 p.m. ceremony.
The keynote speaker is State Rep. J.M. Lozano, who represents the people of District 43, which includes Kleberg, Jim Hogg, Kenedy and Willacy Counties, and part of Cameron County.
Two ROTC cadets will be commissioned as second lieutenants in the United States Army. George Everett Kunkle and Billy R. Polk will be honored during the 1 p.m. ceremony.
Shane A. Davis, president of the Student Government Association, will present the Distinguished Student Awards.
Seferino "Nino" Mendietta, president of the Javelina Alumni Association, will present the official university ring to one graduate, funded by the association. Selection from the applicants is based on leadership, campus and community service, letter of recommendation, challenges while in school and honors and awards.
About State Rep. J.M. Lozano
Lozano, 29, was born and raised in Premont and attended the University of Texas, where he earned his bachelor's degree in government. Starting his public service early, he was a member of the Mock Trial Team, the Student Government Association and Lambda Chi Alpha while in school. He also interned for former State Senator Carlos Truan.
After receiving his degree, he moved to McAllen to work for U.S. Congressman Ruben Hinojosa. He met and married his wife, Avelina "Abby" Rodriguez, and they left the Rio Grande Valley for San Antonio, where both received master's degrees, Lozano's from the University of Incarnate Word in business administration.
He started in the business world opening a Wingstop restaurant in Kingsville and a second in Alice. A third is currently on the horizon. Lozano and his family live in Kingsville, where he is a member of the Kingsville Chamber of Commerce, the Rotary Club, the Lions Club, the Kingsville Economic Development Council and Next Generation Kingsville. He and his wife have two children.
 -TAMUK-
This page was last updated on: October 30, 2012