Competitive Sports
---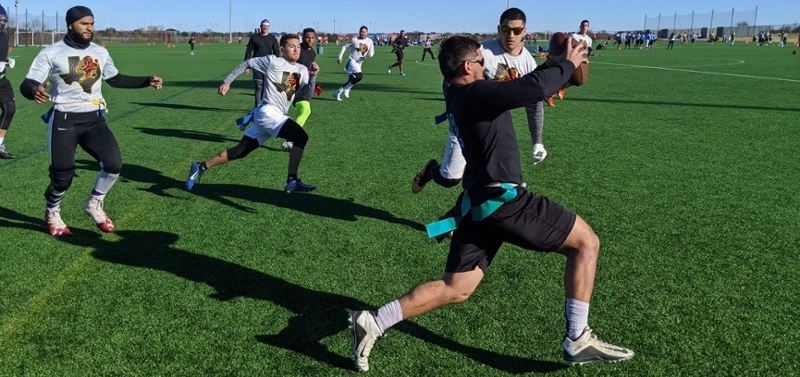 Get out there and have some fun! Competitive Sports offer students the opportunity to play in structured games, leagues, and tournaments. Sport Club athletes represent TAMUK in intercollegiate competitions at regional and national levels. Intramural Sports allow the TAMUK community to play a wide range of sports on campus while accommodating student schedules. And, our new state-of-the-art esports gaming lounge provides an opportunity to get competitive in the virtual space. Whether you're at-home with a controller, or on the field with a bat, Competitive Sports has you covered!
Welcome to the Javelina Gaming Lounge!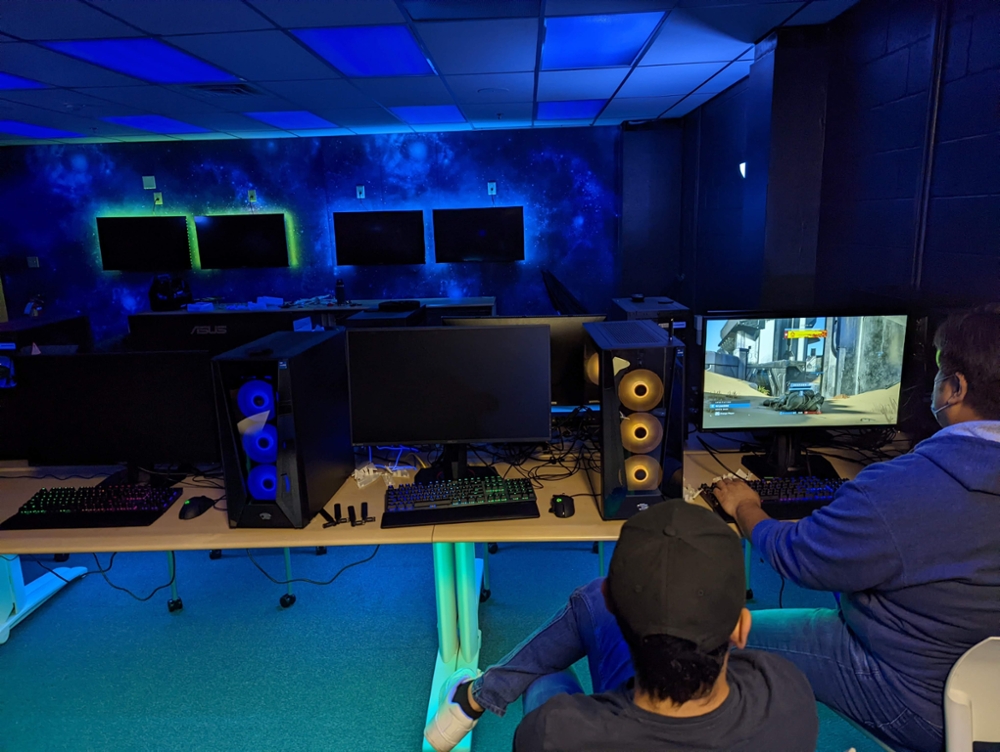 Overview
The Javelina Gaming Center is a state-of-the-art esports gaming center located on the first floor of the Jernigan Library (Room #123). The space is designed for all levels of play, and can support multiple platforms and consoles. Check out the hours of operation here. And, you can also book a computer station ahead of time on the Rec. Sports Portal.
Features
The gaming center was built to welcome players of all different levels with the ability to adapt to players' preferred method of playing. Bring your own device (BYOD) / bring your own peripheral (i.e. headsets, mice, controllers, etc.) if you are more comfortable with your own equipment. See the policies for full details.
10 iBuyPower Gaming PC's with 24" ASUS monitors
4 - 43" TV's with the latest consoles (consoles pending market availability)

BYOD is permitted at this time.

2 - 75" TV's with 2 Nintendo Switches
Policies
The Javelina Gaming Center is designed to be an inclusive, esports community building atmosphere to support the rapidly growing esport culture in South Texas. Please, review our policies for full details.
Accessibility
The Javelina Gaming Lounge makes every attempt to develop inclusive, accessible programs. Please, let our team know if there are adaptations/accommodations to help facilitate your play. Email: recsports@tamuk.edu or Call: 361-593-3059. Voluntary Product Accessibility Templates (VPATs) and exceptions are listed on the VPAT repository.
A wide variety of individual, dual, and team sports are offered each semester. Individuals are provided the opportunity to socialize, learn leadership skills, and exercise. Championship T-shirts are awarded in every sport. In a select number of sports, opportunities are available to compete at regional and national extramural sport tournaments.
Overview
This, is Sport Clubs at TAMUK! Do you have a sport you are passionate about that you would like to pursue while at TAMUK? Then, look no further. Sport Clubs exists to provide students the opportunity to compete in their particular hobby/passion against other university club teams.
Active Clubs
Policies
For more detailed information, please review our latest Sport Clubs Handbook.