Frank H. Dotterweich College of Engineering
Good News for Spring 2021 Freshman and Transfer Students
Attention Future Javelina Engineers
Texas A&M University-Kingsville will cover tuition and fees for all new freshman and transfer students who enroll for their bachelor's degree in Spring 2021. 
Please click the link below for more information:
https://www.tamuk.edu/joa/index.html 
Home of the Javelina Engineers
Welcome to the home page of the Frank H Dotterweich College of Engineering at Texas A&M University-Kingsville. We are pleased that you are interested in finding out about our college, faculty, facilities and educational opportunities. This website provides you with information about our degree programs, engineering career information, and our outstanding faculty and students.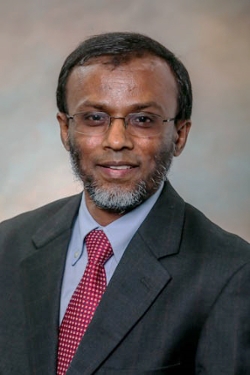 Message from the Dean
I am delighted to welcome you to the Frank H. Dotterweich College of Engineering, the premier engineering college in South Texas. The college has been offering engineering degree programs since 1936 and has graduated thousands of students who have or had very successful professional careers. More Info Dr. Mohammad Alam