Support & Training
---
Training and Support
Get the help you need by contacting Zoom directly for 24x7* support or by contacting the ITS Service Desk.
Learning and Supporting Resources
Get the information you need on the topics of your choice by visiting Zoom's Help Center.  
Zoom help center

| | |
| --- | --- |
| ZOOM HELP CENTER | POPULAR TOPICS |
|   | |
Training Opportunities
Learn what you need to know about using Zoom by joining live trainings, watching recorded training sessions, and viewing short video tutorial on dedicated topics.
Students Guide to Zoom: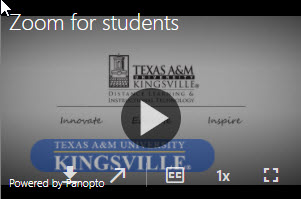 Q1. What if I already have a paid Zoom account using my TAMUK e-mail?
If you currently have an active and paid subscription for Zoom using your TAMUK e-mail address. We advise that you do not cancel your account / payment and proceed with the claiming your account steps listed on this page. During the account transfer process, you will have an opportunity to switch your account to the University and you will no longer be charged. If applicable, you will receive a refund for your current paid plan.
Note: If you had a paid account but canceled your subscription and it is still in the process of expiring. Please visit your zoom billing options, restart your subscription, and then complete the account transfer activation steps.
Q2. What features do we get with a TAMUK Zoom account?
You get all the great features of the basic account plus pro options such as up to 300 participants, unlimited time for your meetings, and more! Larger meetings are available upon request from 500 to 3000 participants. 
Q3. I activated my TAMUK account but I still have the 40-minute meeting limitation. Why?
If you happened to be logged into your Zoom desktop client using a personal account / e-mail. Please be sure to sign out and sign back into Zoom using the "Sign in with SSO" option and TAMUK domain:  tamuk-edu
Q4. Is there a way to check and see if Zoom itself is having an operational issue?
Yes! Zoom has a system status page with current and historical operational status. Visit the link below to check and even subscribe to it if you want to be notified of issues. If you are having Zoom issues and Zoom itself is not having any problems, it is likely something affecting you locally. Please see the troubleshooting guides or place a support ticket so we may assist you. 
Q5. Are you recommending that we also download the Zoom desktop version (Client) in addition to using TAMUK Zoom site?
Both methods work, you can start, join and schedule meetings by signing into zoom.tamuk.edu or through the Client. Zoom will automatically prompt to download the Client if it is not already installed when you first join a meeting. Download the app by visiting https://zoom.us/support/download.
Q6. Can we import additional virtual backgrounds?
Yes, in your Zoom client, open Settings under your profile picture or initials. In Settings under Background & Filters there is a GRAY "+" icon that lets you add additional images or videos.
Q7. Where can we get virtual backgrounds?
Marcomm has created a series of great images for your Zoom virtual backgrounds. Please visit their template page; https://www.tamuk.edu/marcomm/branding/templates.html to find them.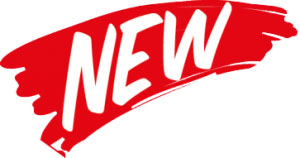 CAT is excited to offer animated motion virtual backgrounds for your Zoom sessions. These were developed in house and we plan to release more in the future. You can currently download five of them from the link below.
Link: Animated Virtual Backgrounds
You can learn how to add them to your own Zoom meetings by reading the article or watching the video below.
Article: https://support.zoom.us/hc/en-us/articles/210707503-Virtual-Background
Video: https://www.youtube.com/watch?v=4CtzOslMRs8
Q8. Does someone have to be a co-host in order for them to share their screen?
They do not have to be a co-host to share their screen (unless any screen sharing for participants is disabled by the host).
Q9. Does sound come through when you show a video?
To share computer audio such as YouTube and such during screen sharing, click on Share Computer Sound – see: https://support.zoom.us/hc/en-us/articles/201362643-Sharing-Computer-Sound-During-Screen-Sharing
Q10. Can you lock others out of your personal meeting room? If you want to meet with someone privately? 
You can enable waiting room, so when you are ready you can enable that person into your meeting and lock it out to others. Here is a more detailed document that will show you step by step instructions - https://support.zoom.us/hc/en-us/articles/115005759423-Managing-Participants-in-a-Meeting
Q11. Can we set up a meeting so that anyone can start screen sharing without the current presenter stopping their own sharing.
Zoom provides the ability for multiple participants to share their screens simultaneously during a meeting. See: https://support.zoom.us/hc/en-us/articles/115000424286-Sharing-Multiple-Screens-Simultaneously
Q12. Can we run multiple Zoom meetings at once?
Zoom does not allow a user to host multiple meetings at the same time, see: https://support.zoom.us/hc/en-us/articles/206122046-Can-I-Host-Concurrent-Meetings-