DEC MAKERSPACE
---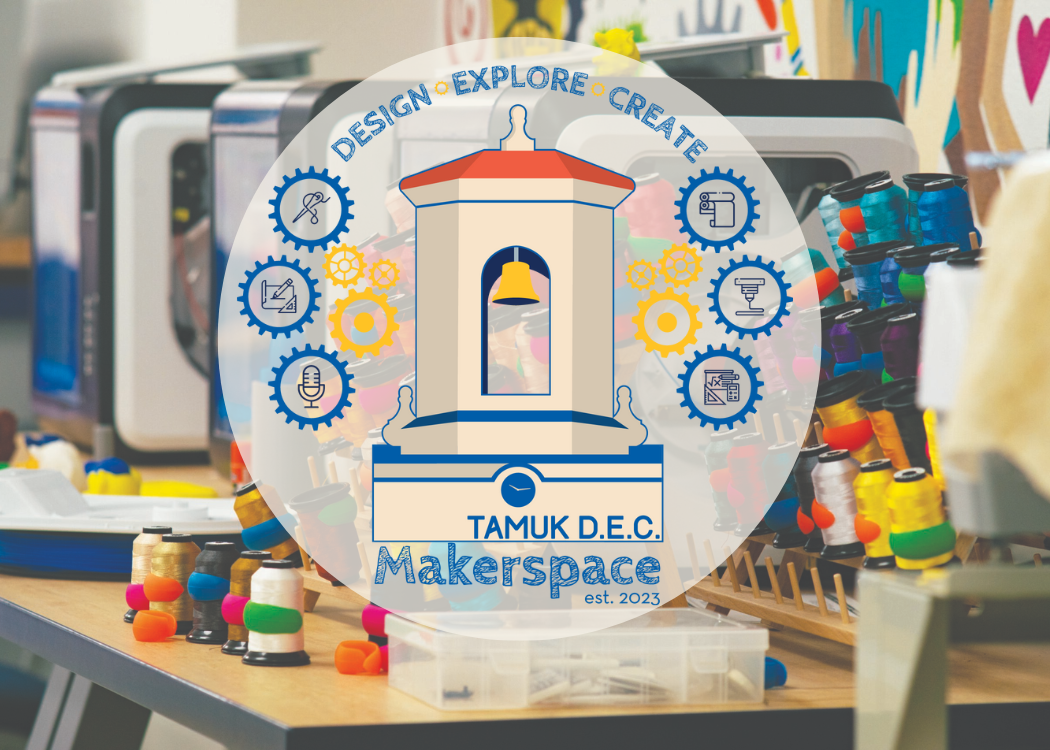 TAMUK DEC MAKERSPACE
361-593-2790
Design, Explore & Create (DEC) Makerspace Studio
Fostering Pathways to Success (FP2S) Grant 2020-2025
The DEC Makerspace Studio goals seek to:
(1) provide students with free access to hands-on, state-of-the-art prototyping technologies;
(2) serve as a cultural hub and collaboration space to bolster design within curricula and as an extra-curricular activity;
(3) welcome all types of projects, personal and professional;
(4) excite students in careers involving creativity, design, innovation, and invention;
(5) enable students to tackle open-ended, real-world challenges; and to
(6) serve as an exhibit and tour space to enhance the university's ability to recruit top students and showcase student work through local and national news outlets.
The DEC Makerspace Studio will assist engineering, architecture, science, design, and the Arts with their course projects during and after class hours. It will be available to those courses with a research component that can benefit from tools and technology that will be offered through hands-on experiences.
The grant funds will be used to provide infrastructure with the goal of institutionalization in a technology-based design and creative computer component lab using design software otherwise not available to students. As suggested by the TAMUK DEC committee representatives the DEC Makerspace studio could offer equipment and software to include top-of-the-line MAC and HP computers, large format printers, 3D printers, Laser Cutter, Scanners, sewing/embroidery machines, student lounge & workstations along with the required server infrastructure, on-site support, and miscellaneous hardware.
D.E.C. Makerspace will provide opportunities for:
 Hands-on learning: Students can build objects and both learn and practice creative skills with various technologies and media.
 Co-working: Students can work collaboratively with their peers and with more ex
 Self-directed learning: Students can use the materials in the makerspace to follow up on questions or explore and review concepts at their own pace.
 STEM education: Students can create and practice with elements related to the STEM fields and the makerspace can support teaching and learning in these disciplines.
Prototyping: Students can create product models that they design and then rapidly test, alter, and enhance their prototypes using tools in the makerspace.
 Tinkering: Students can explore how devices or objects work and delve into troubleshooting them or creating new variations.
Open culture: Students can experience an open design and sharing environment in the makerspace, where they can learn how maker culture is dependent on the free exchange of ideas and information
The D.E.C. makerspace, through our library will provide access to services, materials, and skills that patrons may not be able to obtain on their own.
Elsie Chapa-Arias, Makerspace Manager/Coordinator
361.593.2465
Our DEC Makerspace is located in room 306 of the Jerningan Library. This space will provide our Students, Staff, Faculty, and Community easy access to the most innovative technologies for designing, creating, exploring, inventing, and tinkering in every field of study.
It is a hands-on, multipurpose space where users can learn, collaborate, design, explore, and create!
Hours week of: May 22-May 26, 2023
Monday 5/22:           8am -5pm
Tuesday 5/23:         10am-5pm
Wednesday 5/24      8am-12pm(noon)
Thursday 5/25         CLOSED
Friday 5/26               8am-3pm
No appointment needed for Regular Hours:
Mon-Friday: 8:00am - 5:00pm
After hours & Weekends, by Appointment Only
Printing
HP Color Laser Jet Printer
Crafts
Computers
Audio Visual
Full PodCast Studio
Green screen
Video Camera
Photography equipment
Video/Audio editing software
light boxes
CLEAR TOUCH 6000K series 65" monitor
Scanners/Cutters
Other
soldering station
large format cutter
documentation area
Spaces
Collaboration/ The Ed tables (4)
Brainstorming sitting areas (2)
LARGE FORMAT PRINTER
*Sticker orders minimum of $20 dollars required.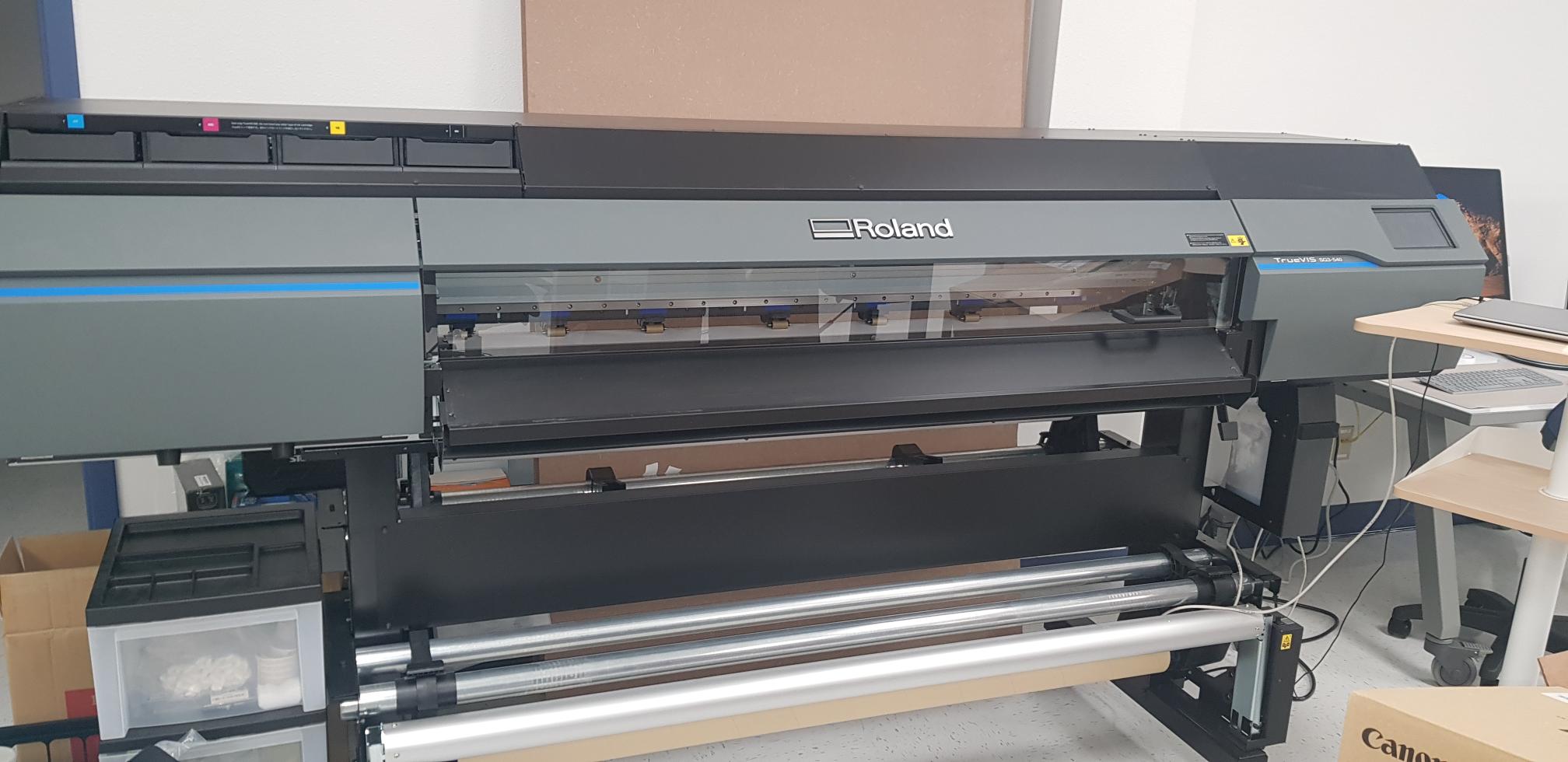 Prices do not reflect sales tax/30-minute minimum/ COSTS ARE SUBJECT TO CHANGE
---
3D Printing
Students, Faculty & Staff
$0.08 - PLA filament; $0.10 - Resin
Community User
$0.15 - PLA filament; $0.20 - Resin
PLA Flashforge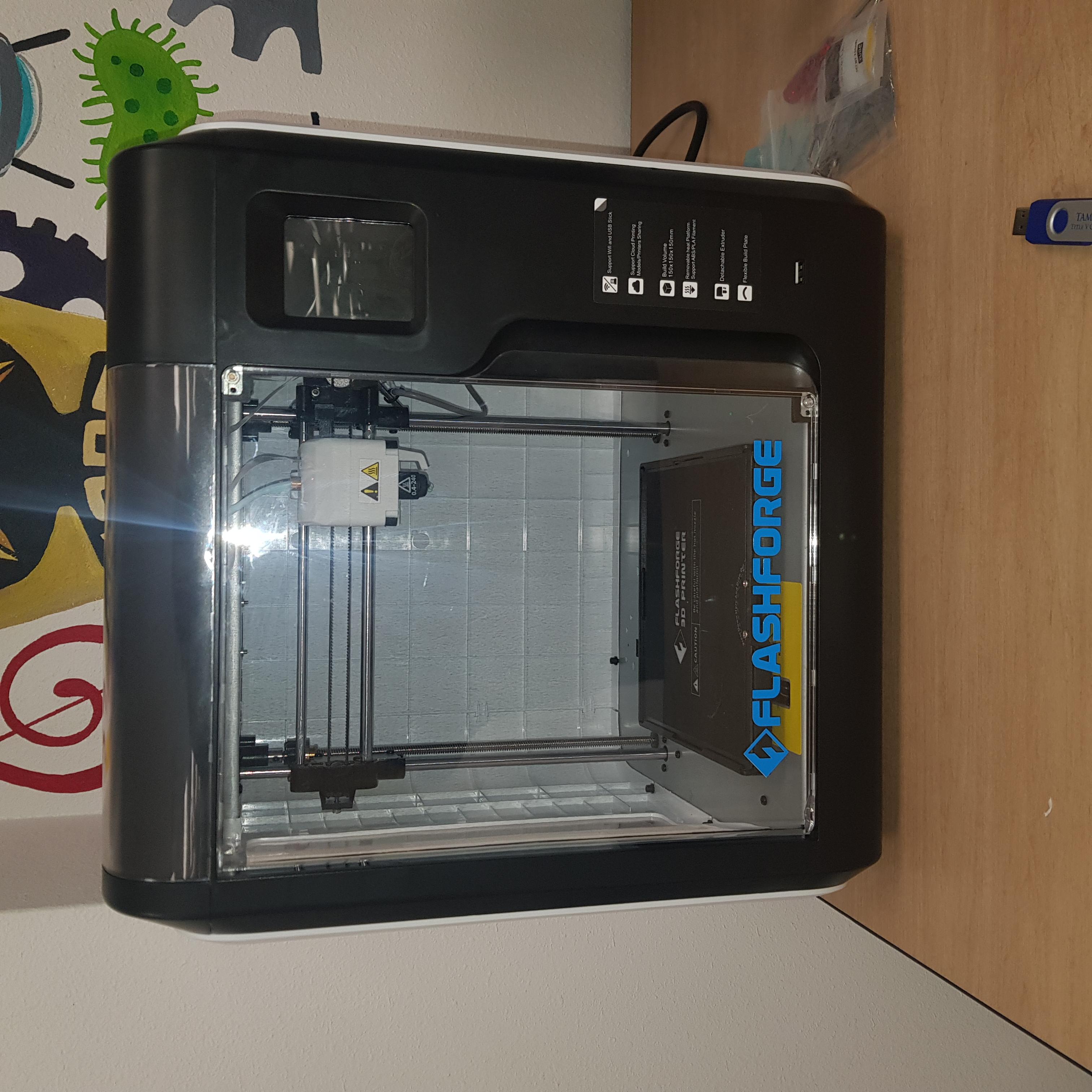 RESIN-FORM-3L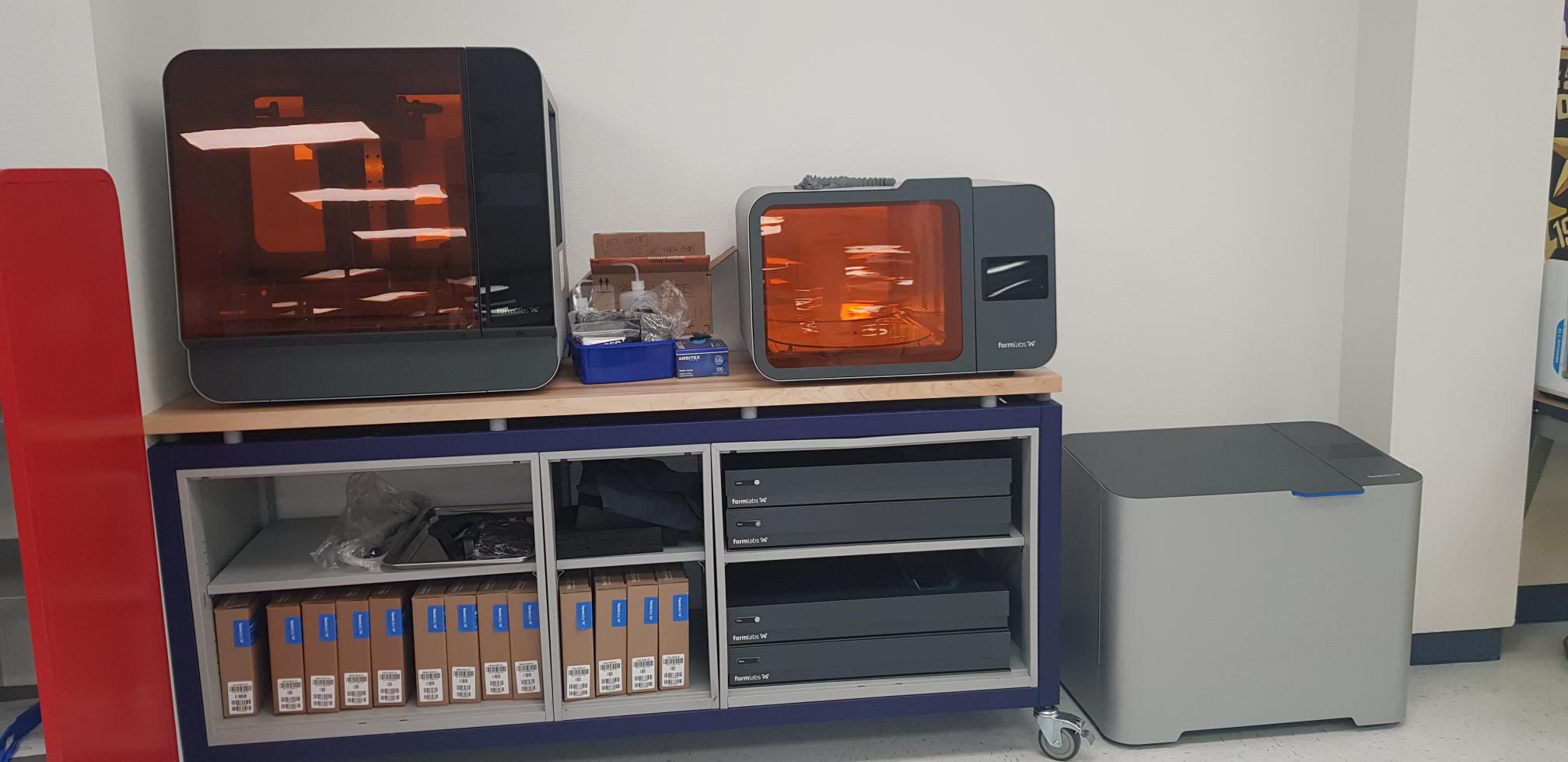 Prices do not reflect sales tax/30-minute minimum/ COSTS ARE SUBJECT TO CHANGE
---
Glowforge
Students, Faculty & Staff
$4.00
Community User
$5.50
Materials Provided:
users may bring their own material (must be approved by staff before usage)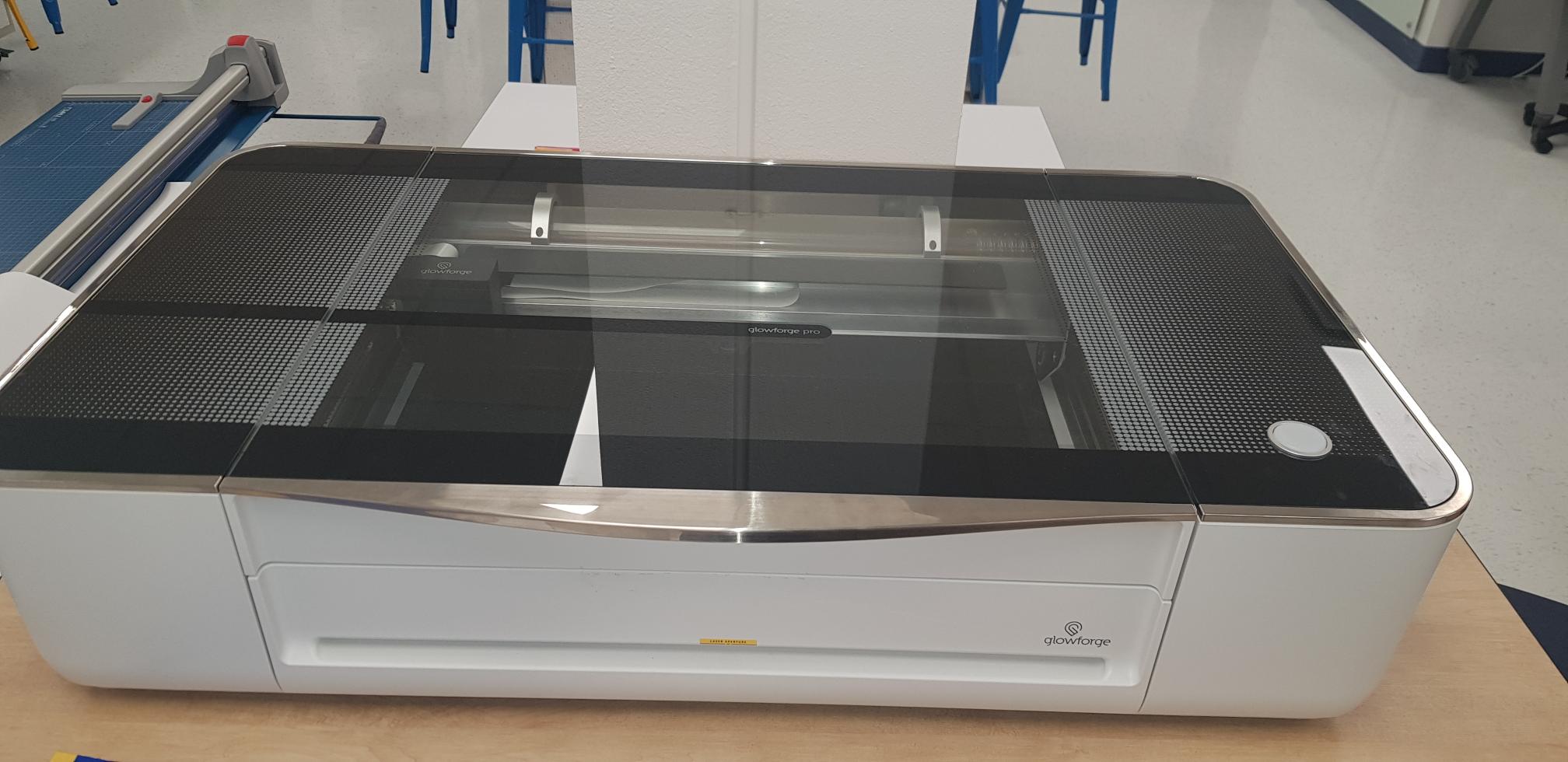 Prices do not reflect sales tax/30-minute minimum/ COSTS ARE SUBJECT TO CHANGE
---
Laser Engraver
Students, Faculty & Staff
$4.00 per half hour
Community User
$5.50 per half hour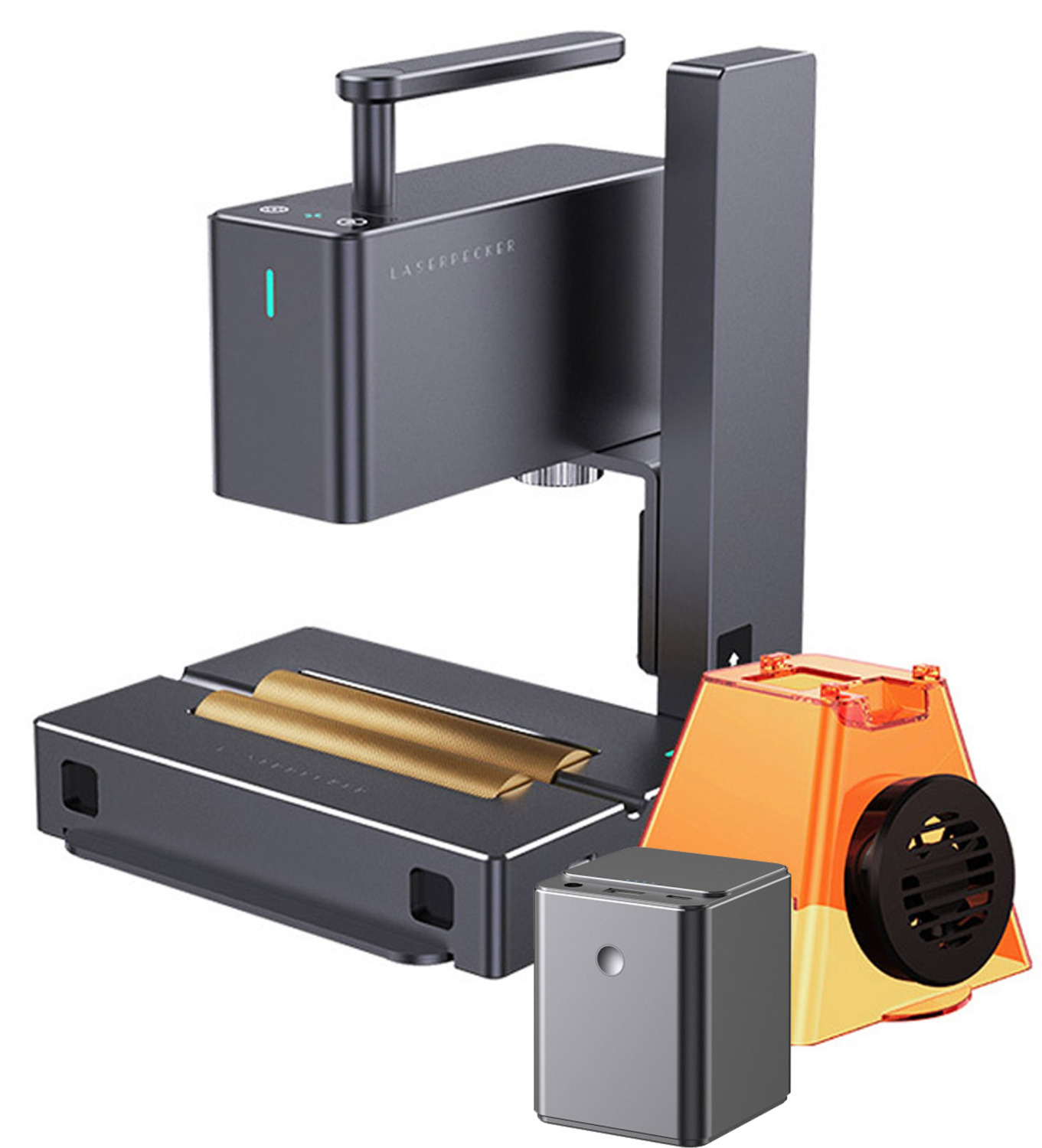 Prices do not reflect sales tax/30-minute minimum/ COSTS ARE SUBJECT TO CHANGE
---
Embroidery Machine
Students, Faculty & Staff
$5.50 per 30 minutes
Community User
$7.50 per 30 minutes
Materials Provided: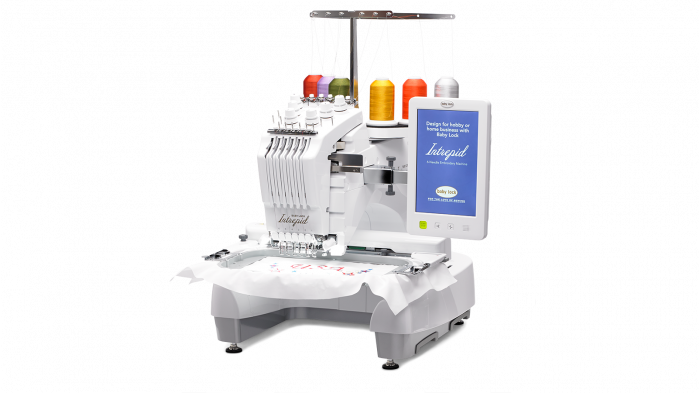 Prices do not reflect sales tax/30-minute minimum/ COSTS ARE SUBJECT TO CHANGE
---
Sewing Machine
Students, Faculty & Staff
$1.00 per 30 minutes
Community User
$1.50 per 30 minutes
Materials Provided:
thread
scissors
iron w/ironing pad (upon request)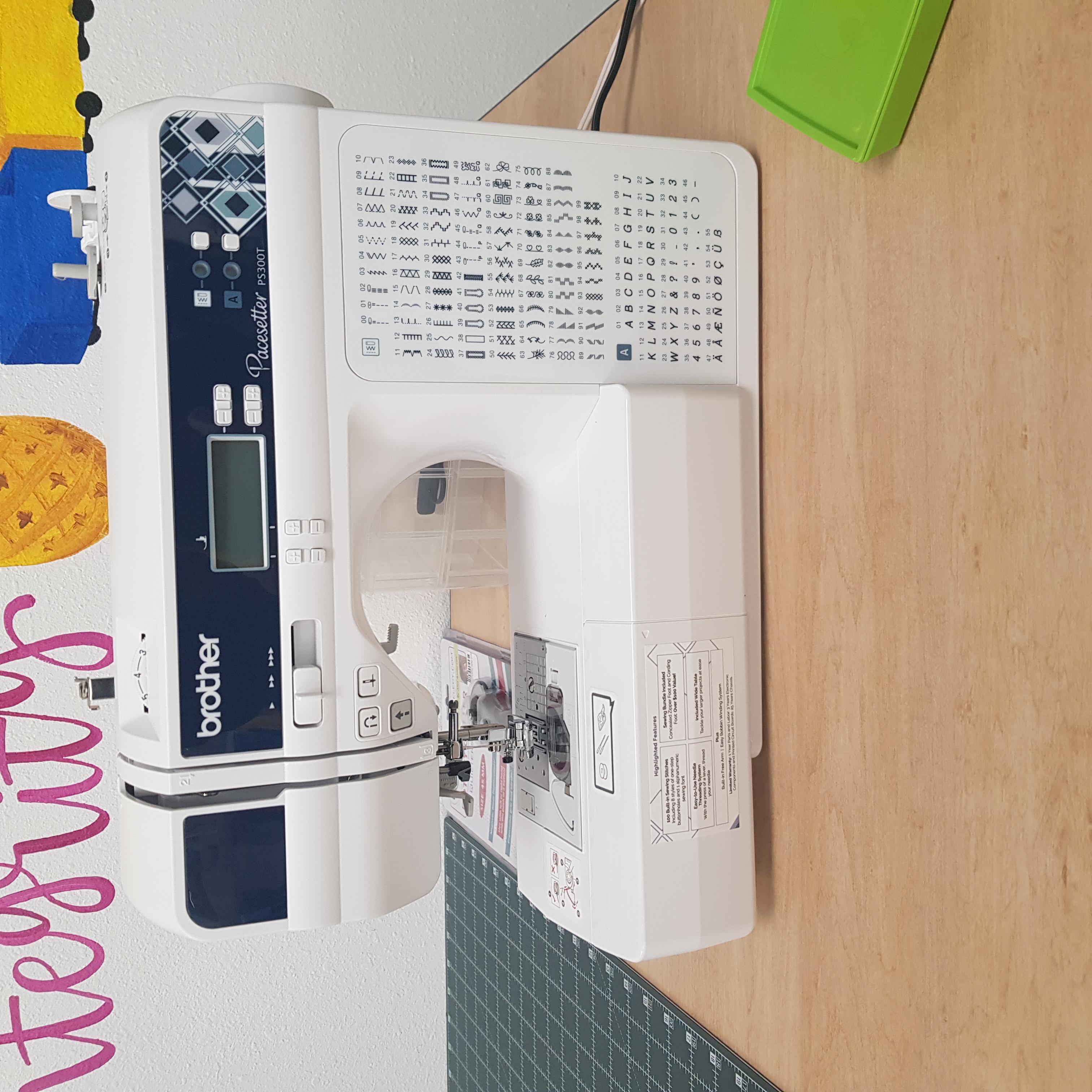 Prices do not reflect sales tax/30-minute minimum/ COSTS ARE SUBJECT TO CHANGE
---
Cricut Machines/Presses
Students, Faculty & Staff
$3.00 per 30 minutes
Community User
$4.00 per 30 minutes
Regular Premium Sheet 12inx12in:
$1.00ea
Glitter/Metallic/Shimmer:
$2.00ea
Materials Available: (others upon request only)
Premium Iron-On vinyl
Premium Removable Vinyl
Premium Vinyl removable decal sheets
basic tool set
cutting mat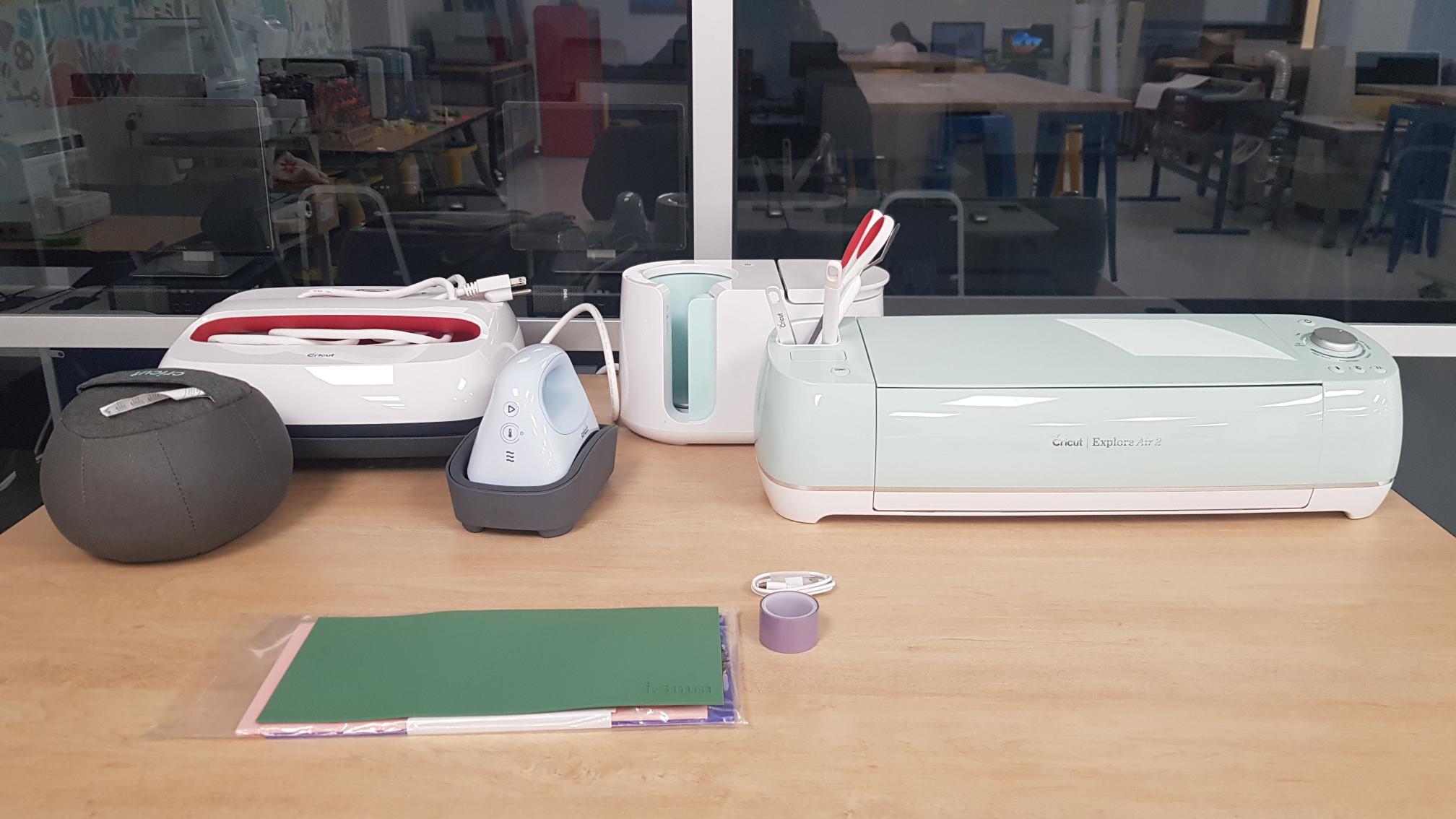 Prices do not reflect sales tax/30-minute minimum/ COSTS ARE SUBJECT TO CHANGE
---
Heat Press
Students, Faculty & Staff
$1.00 per half hour
Community User
$1.50 per half hour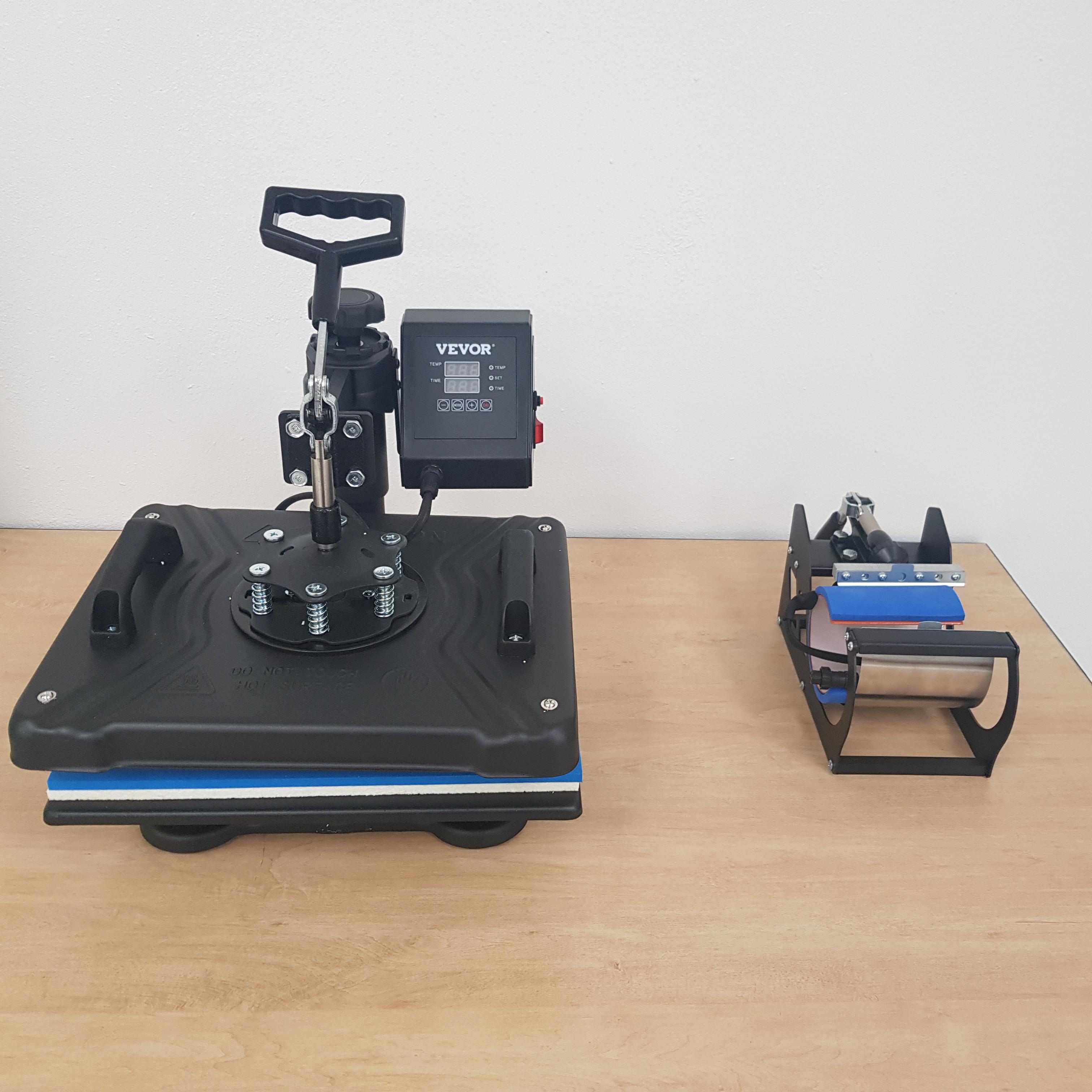 Prices do not reflect sales tax/30-minute minimum/ COSTS ARE SUBJECT TO CHANGE
---
Soldering Station
Students, Faculty & Staff
$1.00 per half hour
Community User
$1.50 per half hour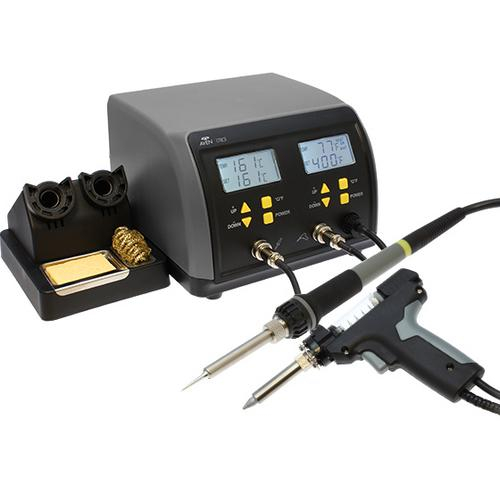 Prices do not reflect sales tax/30-minute minimum/ COSTS ARE SUBJECT TO CHANGE
Course based Projects
Faculty that wish to have their class to utilize the DEC Makerspace to produce an item may do so at no cost to the student. Faculty needs to submit request form at least 2 weeks in advance. You will be contacted by staff member to the DEC makerspace to coordinate a date to begin sending your students to the DEC.
COURSE BASED PROJECT FORM
General Use Procedures
The DEC Makerspace is a collaborative learning space for current TAMUK students, faculty staff and community.
All minors must be accompanied by an adult.
Patrons are required to have a Current TAMUK ID to use the equipment and must check in with DEC Makerspace staff before operating equipment.
Patrons must have a signed User Agreement Form on file.
Patrons must be trained on the safe and proper use of equipment by DEC Makerspace staff before they will be allowed to operate any equipment.
Patrons must immediately report all problems or concerns, including all actual or potential injuries or accidents, to DEC Makerspace staff.
Patrons must immediately discontinue use of equipment and alert an DEC Makerspace staff member if the user suspects any equipment malfunction.
Patrons must not attempt to repair any equipment.
A patron's repeated failure to follow all instructions and directions given by DEC Makerspace staff may result in dismissal from the DEC Makerspace.
A patron's failure to operate the equipment properly and safely may result in the user's loss of access to the equipment and/or monetary damages being charged to the user to replace or repair the equipment.
Beverages and food are not permitted near the equipment in the DEC Makerspace.
Patrons must allow enough time to work on projects and work at a pace that is comfortable; rushing will compromise safety and increase the chance of damaging equipment.
The patron agrees that the library is not responsible for any manufacturing defects in the quality of workmanship or materials inherent in any of the tools or equipment.
If patrons do not know or are unsure how to do something in the DEC Makerspace – ASK! patrons should never try do something they do not know how to do.
Patrons shall treat each other respectfully, sharing their knowledge whenever possible.
Items are to be returned in the same condition as they were received, barring normal wear and tear. The patron agrees to pay for loss or damage to any items and further agrees to accept the staff's assessment of fair restitution for damage, delinquency and/or loss of items in part or total.
The library is not responsible for any lost, damaged or stolen property the patron may bring into the lab.
Fees and pickup procedures
There will be a charge for any library supplied materials and consumables.
Prices will vary depending upon the type of material uses.
Patron supplied materials must be approved by the DEC Makerspace staff prior to usage.
The DEC Makerspace reserves the right to refuse usage of any patron supplied materials.
The DEC Makerspace does not have room to store projects; items created within the lab must be picked up within 7 days from the start of the project.
If items are left after 7 days from the start of the project, they will be considered abandoned and will become property of the DEC Makerspace to dispose of or display at the discretion of the DEC Makerspace staff.
Items must be picked up by patron who created them with presentation of a proper TAMUK ID.
Prohibited use procedures
To ensure that the DEC Makerspace is an ethical learning environment, the creation of the following objects is prohibited at the discretion of the Library administration:

Any project prohibited by local, state, or federal law;
Any project that is unsafe, harmful, dangerous or poses a threat to the well-being of others.
Any project that violates another's intellectual property rights. For example, you cannot reproduce material subject to copyright patent, or trademark protection.

The Library administration reserves the right to refuse any fabrication requests deemed inconsistent with TAMUK's policies and procedures.
Waiting list policy
During periods of high use, the DEC Makerspace may implement a waiting list for in-demand equipment, such as the 3D printers and the laser cutter. This waiting list is not a reservation system but serves to keep track of who is next in line for certain machines and allows users to comfortably work elsewhere in the space until their turn comes. Please abide by the following guidelines to keep the waiting list system running smoothly:
When entering the lab, please check in with a staff member to be added to the waiting list for the equipment you wish to use and receive your number.
Work with the staff to ensure that your files are clean and ready for machining. By properly preparing your designs before your number is called, you will help the staff to minimize lag time between machine uses. It is the user's responsibility to inspect their models before printing, both for the fidelity of the model and to insure the correct settings and quantity of items are set to run.
Work with the staff to maximize your bed usage for 3D printing and laser cutting. You may only occupy one 3D printer at a time but may group multiple files together to maximize the bed area. Bear in mind that if there is a flaw in one of these models, if could result in all the models failing to print properly.
You may only receive one number, or place in line, at a time. This will allow the lab to serve as many users as possible.
Come prepared with a TAMUK ID card with Flux Cash to pay for lab consumables used during your visit, such as 3D printer filament.
It is incredibly difficult for staff to predict what your wait time will be. File errors, machine errors, the high variability in print times and other users forfeiting their place on the list all affect how quickly the lab can process these jobs.
We love showing you around! If you have a class/team/club/group that would like to see what equipment we have, we can arrange it. Please let us know in advance we that we can plan quick projects for you to see come to be with our amazing machines.
All group/class visits must be requested in advance, do take a minute and fill out the request form.
QUESTIONS?
For questions, special requests, or information, please contact us at 361-593-2790 and/or DECmakerspace@tamuk.edu
DEC STAFF MAKERS