Counseling Services FAQ's
---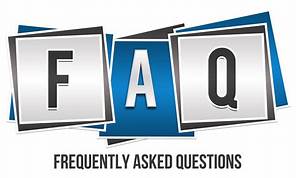 Counseling Services recognizes that each person is unique.  As such, the issues addressed and the approaches used for each individual will be tailored through your work with your clinician.  This is a collaborative, professional relationship with the focus on your concerns.  Initially, your clinician will work with you to identify and assess your needs.  Your clinician will often focus on gathering information on the current issues you present, and looking at historical data, if it is appropriate.  Your clinician will help clarify your reasons and goals for entering into therapy.  Once this is done, your clinician will work with you to determine the best therapeutic approach to help you meet these goals.
There are many approaches to help you move towards growth and problem-resolution.  Often clinicians will provide you with opportunities to learn new skills and coping mechanisms while also increasing your self-understanding and insight.  Clinicians may also examine past patterns to help you assess in a healthier way your current/past relationships, decision-making, and family dynamics.  With the help of your clinician, you will better understand your strengths and abilities to manage life challenges which can be very important in achieving your therapy goals.
Sessions generally last up to 50 minutes.
The duration of sessions are based solely on the individual and his/her specific need and therapeutic goals. 
All information during your counseling session is held in the strictest confidence. Information cannot be released to anyone unless authorized by the student or mandated by law. There are legal mandates to report imminent danger to self or others and abuse to children and elders. A court ordered subpoena can in some instances require release of records to the court.
Due to the confidential information contained in the files, it is advised that a copy not be made.  Upon client request and written consent for disclosure, your clinician may provide a verification of attendance letter for treatment services.  
Absolutely not! Many students who use our services are interested in their personal growth and adjustment to the world around them. Many students face normal developmental concerns and academic pressures while at the university. A student may want to improve his/her skills in many areas. Some students can use some help in finding a major or career that is a good fit for them. At times students may feel acute anxiety, anger, sadness or depression. Counseling can be helpful to students with these feelings. As with any other group of people, a certain portion of the student population has difficulties of a more serious nature. At times, more intensive therapy and/or medication management may be appropriate.
Unless the student has a special needs request and needs assistance, it is not advised to bring in a third party due to the pertinent and private information that will be divulge during the sessions.  
Due to the varying need of each student, we utilize a variety of different assessments that will assist in gathering information necessary for the student.
Each semester, upon your initial visit, you will be asked to fill out a few confidential forms that include, but are not limited to, personal/demographic information, consent for treatment, consent for assessment and a checklist of your current concerns. From time-to-time, additional information is requested. 
Your clinician will be informed that you have arrived and you will meet privately in his/her office. You and your clinician will spend your appointment time discussing what services make the most sense for you and what support will help you reach your goals to help you be a successful student at TAMUK.
No. Nothing which occurs at the Counseling Center becomes a part of your university record.
We request that you make an appointment in advance unless you are experiencing a crisis or emergency.
The professional staff of Counseling Services will be happy to provide you with community treatment resources if you prefer to seek counseling outside the university or are in need of more intensive treatment.
Parent FAQ's
Counseling Service provides personal, academic, and career counseling services.
All student visits with Counseling Services are confidential and no information can be released without the student's written consent. Although we cannot share confidential information with you, our counselors are available to consult with you if you desire further information about the Counseling Center or if you want to discuss a concern.
Your daughter/son can call Student Health and wellness to arrange an appointment 361.593.3991.
Ask your daughter/son to talk to you about how it is to be at the university and what his/her days have been like. Listen to what he/ she has to say without giving advice or solutions right away. Just let him/her talk to you about what's going on and how he's/she's dealing with things. Ask him/ her what he/she worries about and what he/she thinks might help him/ her. Let him/her know that going to college is a big change and that stress is natural in this situation. Adjusting to being away from home, having to make decisions for himself/ herself, and trying to figure everything out takes time, maybe several weeks. Encourage him/ her to have fun and to begin to develop friendships with people he/ she can talk to. Tell him/her that you have faith in him/ her and that you support him/ her and will be there for him/her. Ask him/her to stay in touch with you on a regular basis. If he/she continues to have problems adjusting or feeling overwhelmed, direct him/her to Counseling Service where he/she can talk to someone about his/her stress.
Most of us have experienced brief episodes of depression in our lives. Depression that lingers is likely to require professional intervention. Depression may be precipitated by a significant loss: loss of a loved one, loss of a special role in life, loss of physical ability due to illness or injury, loss of self-esteem after failing to reach an important goal. Perfectionism, setting unrealistically high goals, or expecting to be in control of everything in our lives, can set us up for depression.
Some common signs of depression include:
Persistent sadness, excessive crying
Social withdrawal
Feeling helpless, hopeless, worthless
Chronic fatigue
Difficulty concentrating and remembering
Anger, irritability
Sleep/appetite problems
Your daughter/son may look to you as a role model and may view you as a major resource for guidance and help with his problem. Your willingness to be there-to listen, to support and encourage, to share your knowledge and experience, to advise-plays a significant role in your son's persistence and success. Discuss with your daughter/son the option of coming to Counseling Service and speaking with a professional who can help. Your daughter/ son may be skeptical and reluctant to seek this help. It is important for you to accept his/her reaction, while calmly repeating your recommendation.
The DRC office can provide your daughter/son with general information on services available, learning disabilities, and attention deficit disorders. You may call them at (361) 593-3024.