DAAPP: Drug and Alcohol Prevention Program
---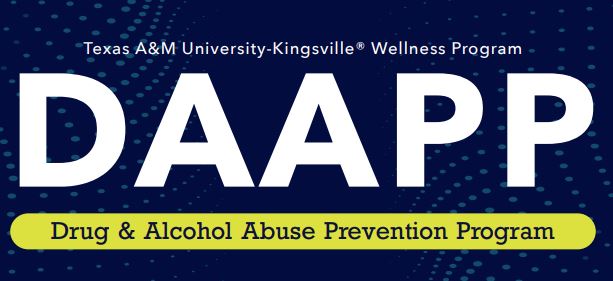 What is it?
The DAAPP program is a one-on-one alcohol and/or other drug prevention and education program.
This is not an abstinence-only program, rather a harm reduction approach to using alcohol and other drugs.
The program consists of 4 sessions (One session per week; each session is 50 minutes).
Sessions may be scheduled face-to-face or through the tele-health platform Zoom.
The SASSI® (Substance Abuse Subtle Screening Inventory) and the E-Check Up for Marijuana and Alcohol are given to gain insight to help identify the probability of developing a substance dependence disorder.
It's private and confidential.
Who can participate in the DAAPP Program?
Anyone who feels they would like to learn more about themselves and grow personally.
Anyone who is struggling with alcohol or drug use.
Benefits of attending:
Improve your overall wellbeing, learn more about yourself, and interact with the world around you; benefits include but are not limited to:
Identify your personal concerns
Implement goals
Increase self-esteem
Shatter myths
Avoid harmful consequences
Reduce risky behavior
Increase decision-making skills
Identify personal values
Call Student Health and Wellness to schedule your DAAPP sessions today! 
Contact Information:
Student Health and Wellness (361) 593-5080