Communication Sciences and Disorders
| Undergraduate Program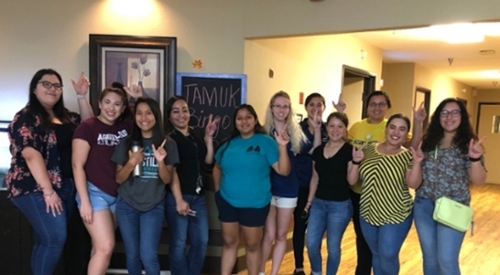 Bachelor of Science (B.S.) program in Communication Sciences and Disorders
Students seeking a B.S. degree in the Communication Sciences and Disorders Program will complete coursework regarding various communication disorders that individuals may present with throughout the lifespan. Speech-language pathologists provide treatment to clients in a variety of settings ranging from schools, hospitals, outpatient clinics, and skilled nursing facilities. Coursework will guide students in how to work collaboratively as part of a team, a skill that will assist them once they enter the profession.
Students completing the Bachelor of Science program may practice as speech-language pathology assistants, or may apply to a Master's program and, upon completion, become fully licensed therapists. Speech-language pathologists may accept travel assignments working in different locations throughout the United States and the world. 
Our program requires a minimum of 120-121 hours for graduation, including 36 hours in the CSDO major and 18 hours to complete a minor in psychology. Students must also meet the general education, communication skill, residence, and other degree requirements specified in the Texas A&M University-Kingsville catalog. In addition, an overall GPA of 2.75 is the required minimum for CSDO undergraduate majors. We also require that by the completion of the first four core major classes, a B average (CSDO 3.0 GPA) be maintained.
2022 Bridge The Gap Program