Communication Sciences and Disorders
| About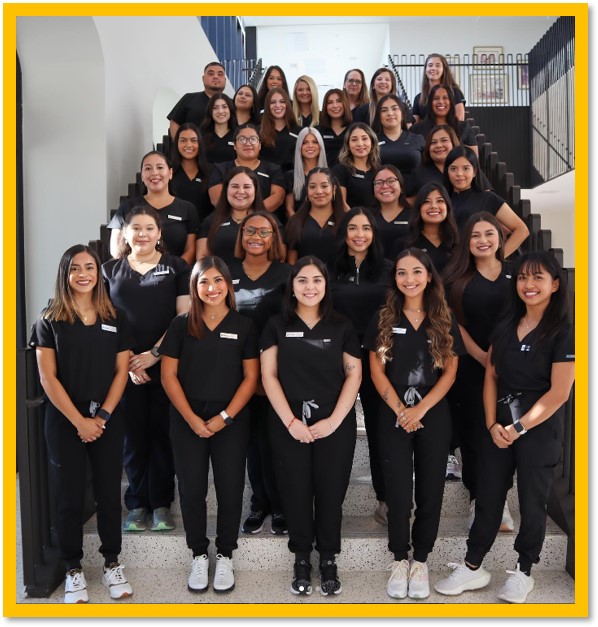 Fall 2023 CSDO Graduate Cohort
Communication Sciences & Disorders
Communication Sciences and Disorders (CSDO) is a rapidly growing discipline, with employment opportunities projected to increase by more than 25% over the next decade. With a bachelor's degree, you can work as an assistant under the supervision of a licensed speech language pathologist (SLP) or audiologist (AuD). With a master's degree, you can work in hospitals, rehabilitative clinics, schools, or in a private practice.

OUR VISION:

For the program at Texas A&M University-Kingsville to be recognized nationally for its superior academic and clinical training of Speech-Language Pathologists, and recognized regionally as a provider of outstanding clinical services to persons with communication and swallowing disorders. We will meet or exceed required guidelines of accreditation bodies, licensure requirements, and certification standards.
In accordance with the values of the 2022-2027 Texas A&M University – Kingsville Strategic Plan, the CSDO program dedicates itself to diversity in its many forms in respect to its students, faculty, staff, and curricular materials. Forms of diversity include but are not limited to sex, race, color, national origin, disability, gender identity or expression, sexual orientation, age, military or veteran status, marital status, genetic information, ethnicity, religion, spiritual belief, geographic origin, socio-economic status, language, political beliefs, and first-generation status. We believe doing so greatly increases chances for student success at both undergraduate and graduate levels. We encourage equity and inclusion in all aspects of education in CSDO at Texas A&M University-Kingsville.