More About Veterinary Technology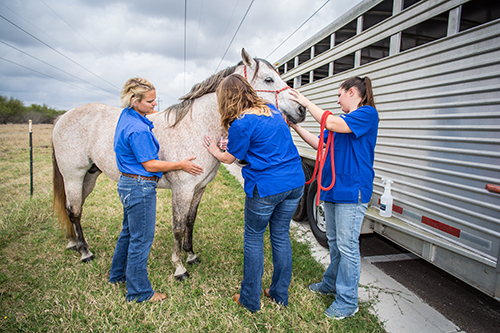 What differentiates Texas A&M University - Kingsville's Veterinary Technology (VETT) program is our emphasis on large animals, wildlife, and lab animal expertise to meet the future needs of animal care. We are one of only 25 programs in the U.S. that offers a 4-year B.S. degree; the rest are 2-year certificates or AAS degrees. Our program is the only one in Texas that offers a hands-on classroom experience. We are dedicated to giving our students the best experience. Only 30 students are admitted each fall which allows for small class sizes and individual attention.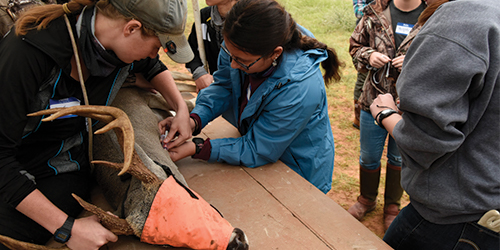 We have a brand new, state-of-the-art 10,000 square foot teaching facility that includes classrooms, animal housing areas, student study areas, laboratory spaces, surgical and radiology rooms, and other teaching spaces for all veterinary technology courses.  Beyond the teaching hospital, program participants have access to the University farm, wildlife center, an on-campus vivarium, and the National Natural Toxins Research Center.  Students also work with Kingsville Animal Control for small animals and surrounding community ranches for greater access to cattle and horses.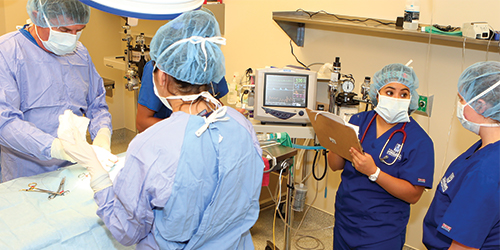 Our students have the support of exceptional instructors with experiences in a variety of veterinary medicine fields such as wildlife, production animal medicine, research, emergency medicine, and zoo and exotic medicine.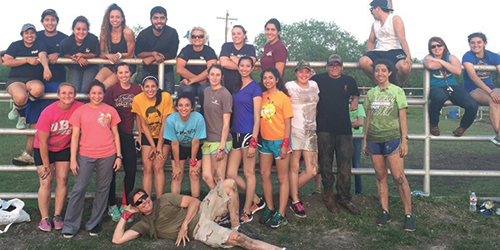 Students are encouraged to join and participate in a student run chapter of the National Association of Veterinary Technicians in America, also known as Vet Tech Club, which focuses on community involvement and education on veterinary related topics.  Students on campus interested in the program are also encouraged to join the club.  Program students are also encouraged to take part in the annual Ag Olympics hosted by the College of Agriculture.