Veterinary Technology Program
Welcome!
Veterinary Technologists work side by side with veterinarians to provide the best medical care for patients and the best customer service to clients. Functioning as veterinary "nurses", technologists are involved in all aspects of veterinary medicine including anesthesia, pharmacology, nursing care, laboratory procedures, radiology, surgical assistance, and client education.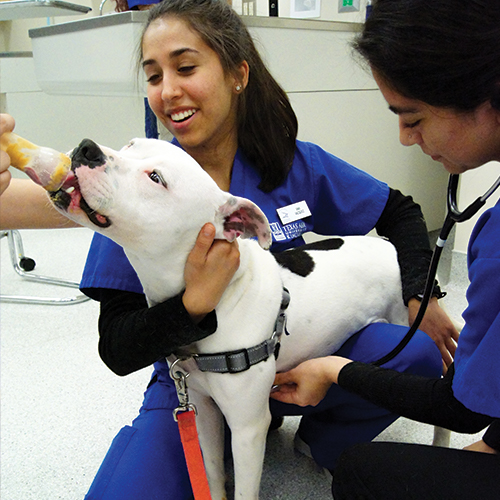 Students in this photo are providing a peanut butter treat to a patient during a physical exam.
Why Veterinary Technology?
We encourage you to learn more about Veterinary Technology and how rewarding a career as an animal nurse can be.  Explore the responsibilities and skills of veterinary technologists, medical specialties, and career opportunities.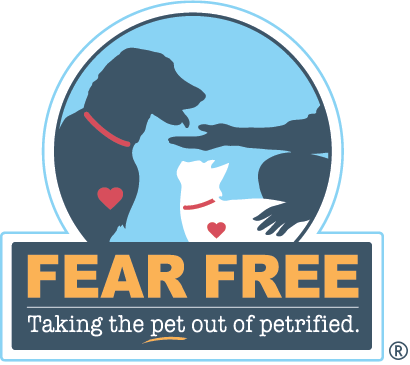 The TAMUK Veterinary Technology Program supports compassionate, skilled care of veterinary patients.  Program students complete Fear Free® Certification as part of their nursing education.
---
For more information about Fear Free
®
in veterinary medicine, animal shelters, and in your own home please visit
https://fearfreepets.com/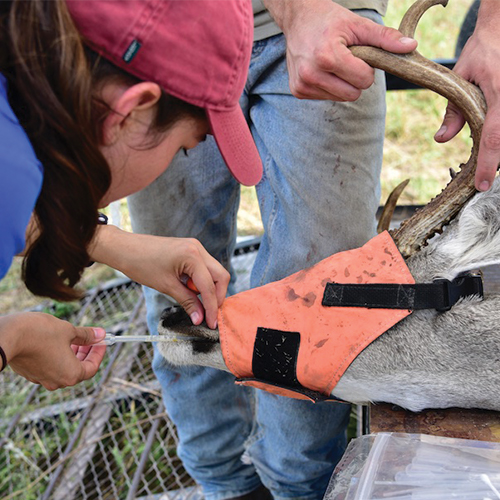 A VETT student is collecting saliva from a white-tailed deer during a research outing.
Veterinary Technology Program Admission
Students are admitted to the Veterinary Technology Program in the fall of every year.  Our Admission section contains all of the information needed for future veterinary technology students including application requirements, materials, and important dates.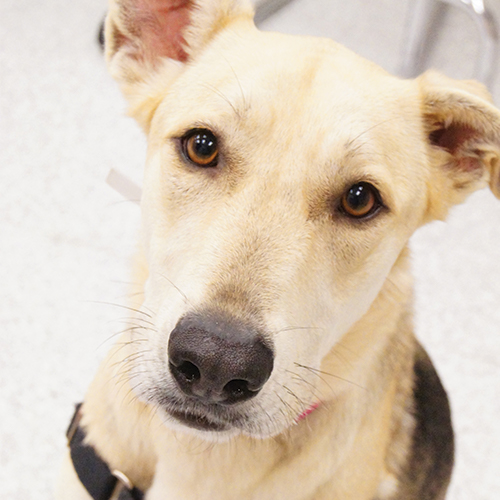 Colton Rusk Memorial Scholarship
The Colton Rusk Memorial Scholarship was established in memory of Lance Corporal Colton Rusk. This scholarship is available to students accepted into the TAMUK Veterinary Technology Program with preference given to military.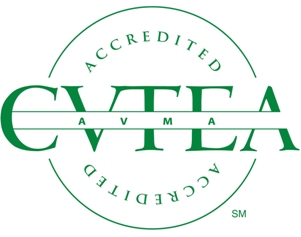 The TAMUK Veterinary Technology Program is accredited by the AVMA as a program for educating veterinary technicians.
---
Program performance on the Veterinary Technician National Examination (VTNE)
These values are based on a 3-year timeframe (July 1, 2020 - June 30, 2023):
Number of first-time candidates that have taken the VTNE: 58
VTNE pass rate: 70.69%