A Special Message from
Interim Vice President for Research & Innovation
Jose F. Espiritu, Ph.D.
The 2022-2023 academic year marked a period of exceptional growth and achievement in research at Texas A&M University-Kingsville (TAMUK). Throughout this year, TAMUK's faculty continued to excel in the pillars of discovery, invention, and translation, reinforcing our commitment to research excellence.
The university experienced an extramural funding surge, reaching a record high $67.7 million in new external awards, representing a 277% increase from the previous year.
The annualized active award amount received for FY23, including multiyear projects, reached $32.6 million, a 60% increase from FY22.
This achievement positions TAMUK on a trajectory towards becoming an emerging research institution, with aspirations to transition from R2 to R1 status. Our vibrant research community, bolstered by new leadership in various units, coupled with a growing number of active research faculty, provides the necessary stimulus to harness research efforts and formulate a strategic research agenda that not only correlates with achieving R1 status but also contributes to economic growth and enrollment expansion.
We are proud of these accomplishments and remain dedicated to advancing our research mission and its administration, as we continue to address societal challenges and forge new paths for our university, community, and beyond.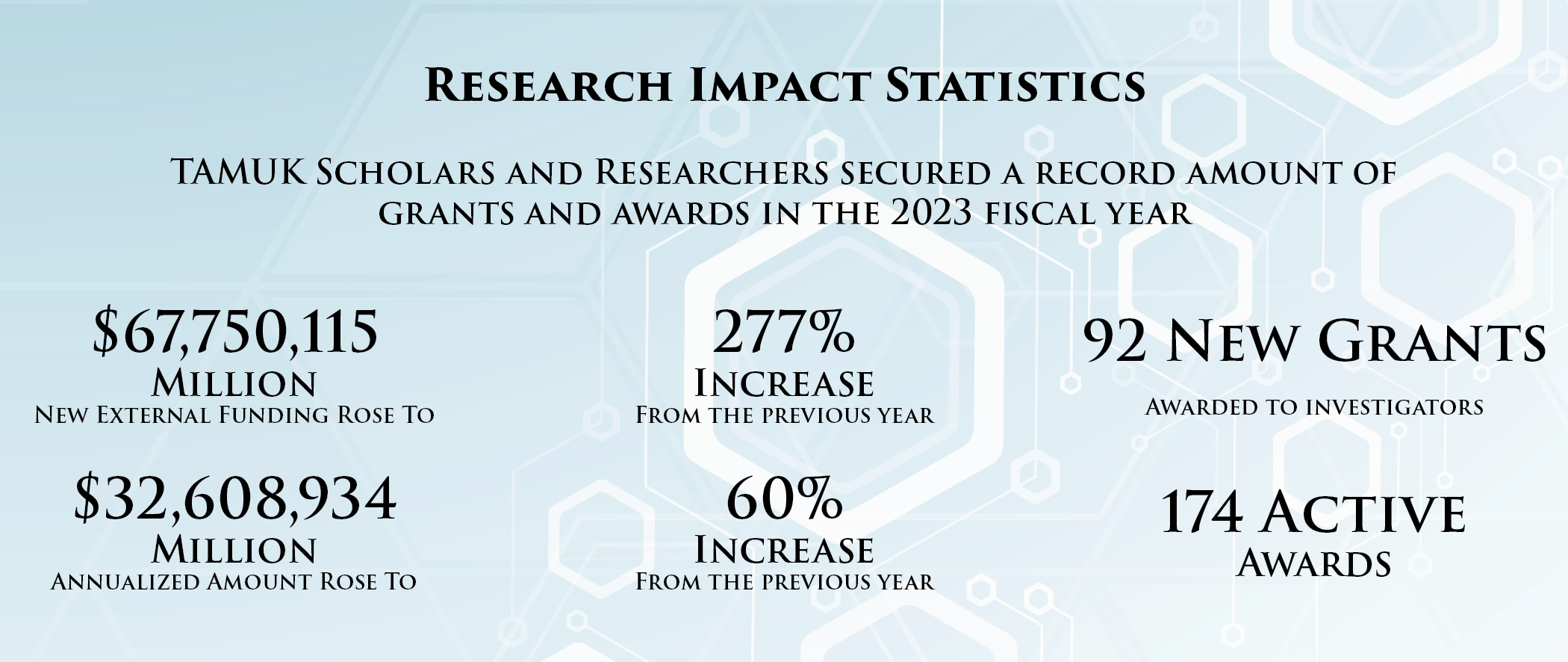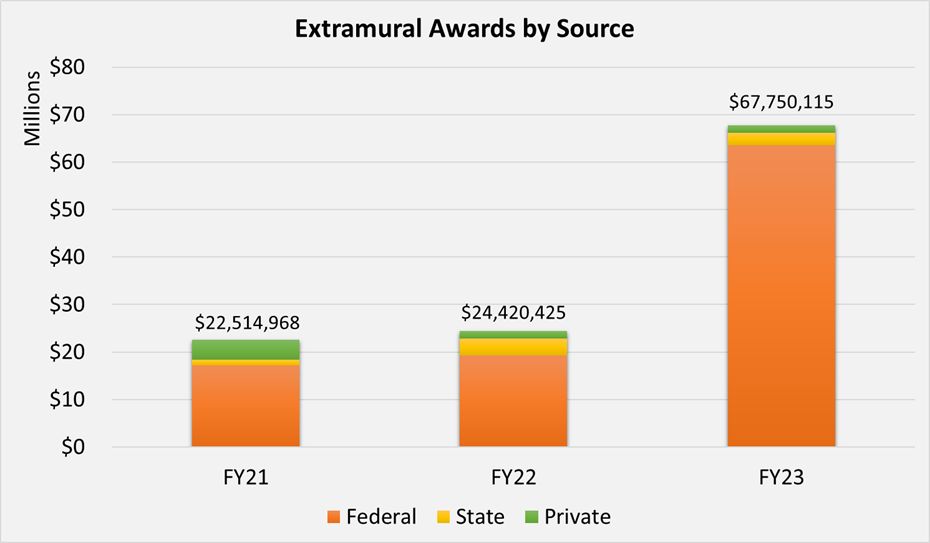 Mission
The Office of Research and Innovation (ORI) supports and advances the University's mission and purpose by ensuring the stewardship of external funds, protecting the researchers' freedom of investigation and reporting, and monitoring compliance with university grants and contract administration policies and procedures, as well as those of the funding source. Office of Research Innovation provides comprehensive support & guidance to faculty and researchers at all stages of the development, submission, negotiation, research compliance, award, and closeout phases of externally sponsored projects and research.
About Maestro
Maestro is a web browser-based application that consists of several modules. The system is designed to support researchers and research administration across The Texas A&M University System (TAMUS).
ORI Informational Resources
Research Administration
Pre-Award
Research Compliance
Post-Award
By The Numbers
Fiscal Year 2023
Total Annualized Awarded Amount