Sorority Recruitment
---
We are excited for recruitment to begin!  
Primary recruitment is one of the most important and rewarding activities coordinated by our College Panhellenic. A successful recruitment requires all members of the College Panhellenic to work together to coordinate an experience where potential new members (PNMs) are educated about the values of joining the sorority community and choose to join based on that experience.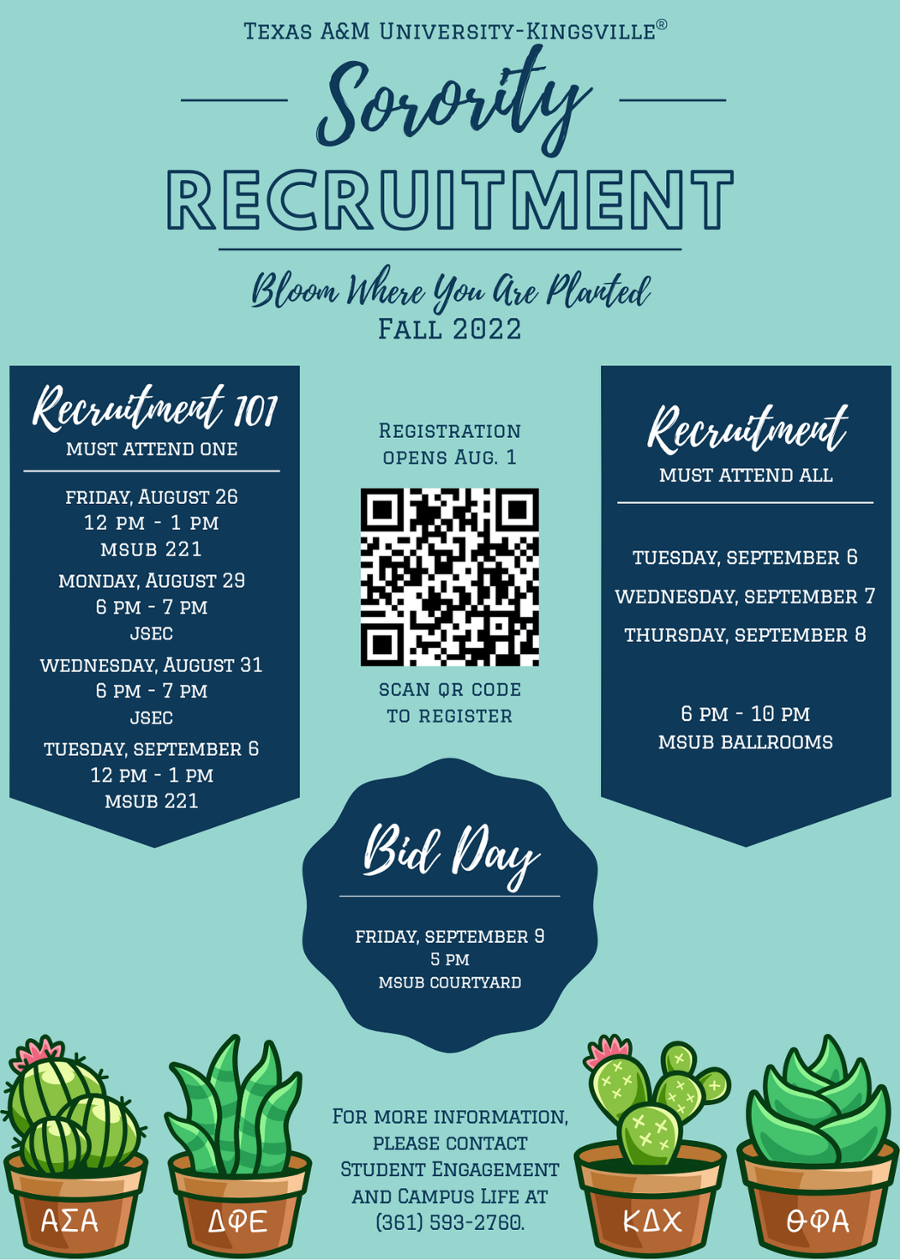 Recruitment registration opens on August 1, 2022.
You can register by going to tamuk.mycampusdirector2.com
There, you will fill out information about yourself so that the sororities can already start getting to know you! You should receive a confirmation email after registering. If you do not please contact our Vice President of Recruitment Danielle Martinez at danielle.martinez@students.tamuk.edu.
Recruitment 101's is a type of orientation specifically for women interested in joining a sorority. If you cannot attend any of these scheduled 101's, please email our Panhellenic Vice President of Recruitment Danielle Martinez.
If you are on the fence about signing up for recruitment, you can attend one of these sessions and learn more about our sorority options, how recruitment will work, and the benefits of joining.

Recruitment 101's are required to participate in the formal recruitment process. We go over recruitment rules and a quick overview of the schedule at these sessions.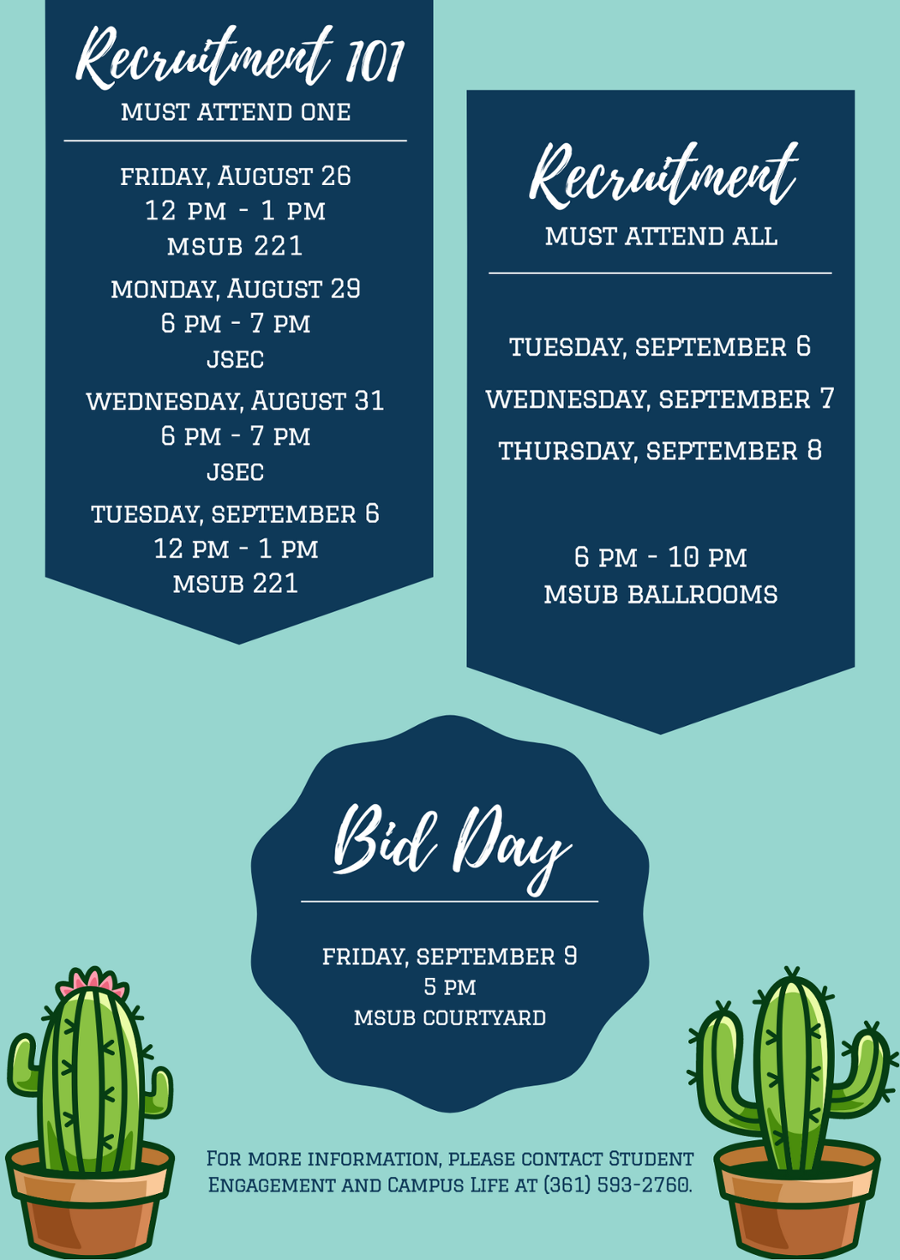 A Gamma Chi is our recruitment counselor. These women are specially trained to guide our Potential New Members (PNMs) through recruitment. In addition, they are active members of their sororities and can provide you with an inside look at what it means to be a sorority woman.

These women will act as your confidants and mentors to uphold the standards of the recruitment process while remaining enthusiastic and living the core Panhellenic values of service, scholarship, leadership, and sisterhood.

They focus on your individual questions and concerns. These women want to help and are available to you at all times to aid you with any difficulties. So it's important to stay in touch with your Gamma Chi's, especially if you will miss a round of recruitment!