Office of the Dean of Students
The Assistant Vice President of Student Affairs/Dean of Students provides assistance and information to students and their families with questions and concerns about resources, administrative services and campus regulations. The AVP/Dean of Students also provides oversight of the student disciplinary system, serves as a resource to faculty and staff on student matters, oversees compliance with student travel guidelines, chairs the Student Safety Committee and Behavioral Intervention Team, is a member of the Emergency Management Team and assists the Acting Director of Student Affairs with assigned projects and/or activities. The AVP/Dean of Students maintains a liaison relationship with Aramark Food Services and Follett Bookstore.
The office is located in the Student Union Building, Room 306.
The telephone number is (361) 593-3606.
Hours of operation are 8:00am - 5:00pm, Monday - Friday.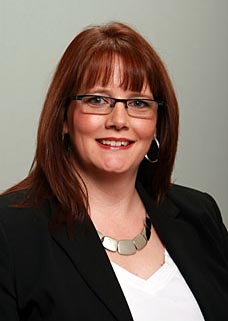 Message from the Dean of Students
Welcome to Texas A&M University- Kingsville! I am so glad to have you as part of our campus community, and I look forward to serving you. As you navigate through your academic career, please do not hesitate to reach out for assistance. If you are unsure of where to go, please contact my office so we can direct you appropriately. Javelinas are tenacious (they will not give up) and they travel in packs (they are family oriented). I hope that you will find the family atmosphere on our campus that will help you succeed with your dreams. If you are thinking about giving up, remember that you are a tenacious Javelina and we are here to help you! There are multiple resources available on campus to help you be successful, and we are ready to connect you to what will help you realized your dream of a college education. More Info Kirsten Compary