Dick and Mary Lewis Kleberg College of Agriculture and Natural Resources
---
Friend of the College
2022 DIAMOND LEVEL - 75TH ANNIVERSARY - Tio and Janell Kleberg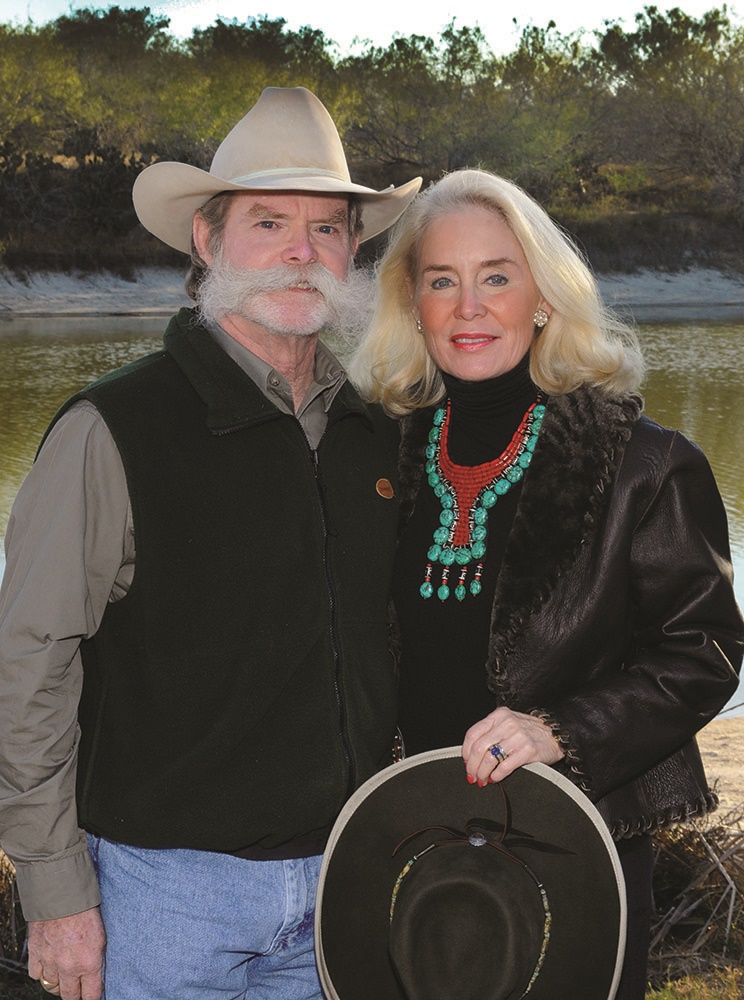 2021 Joe Paschal
2020 Cynthia and Bryan Nankervis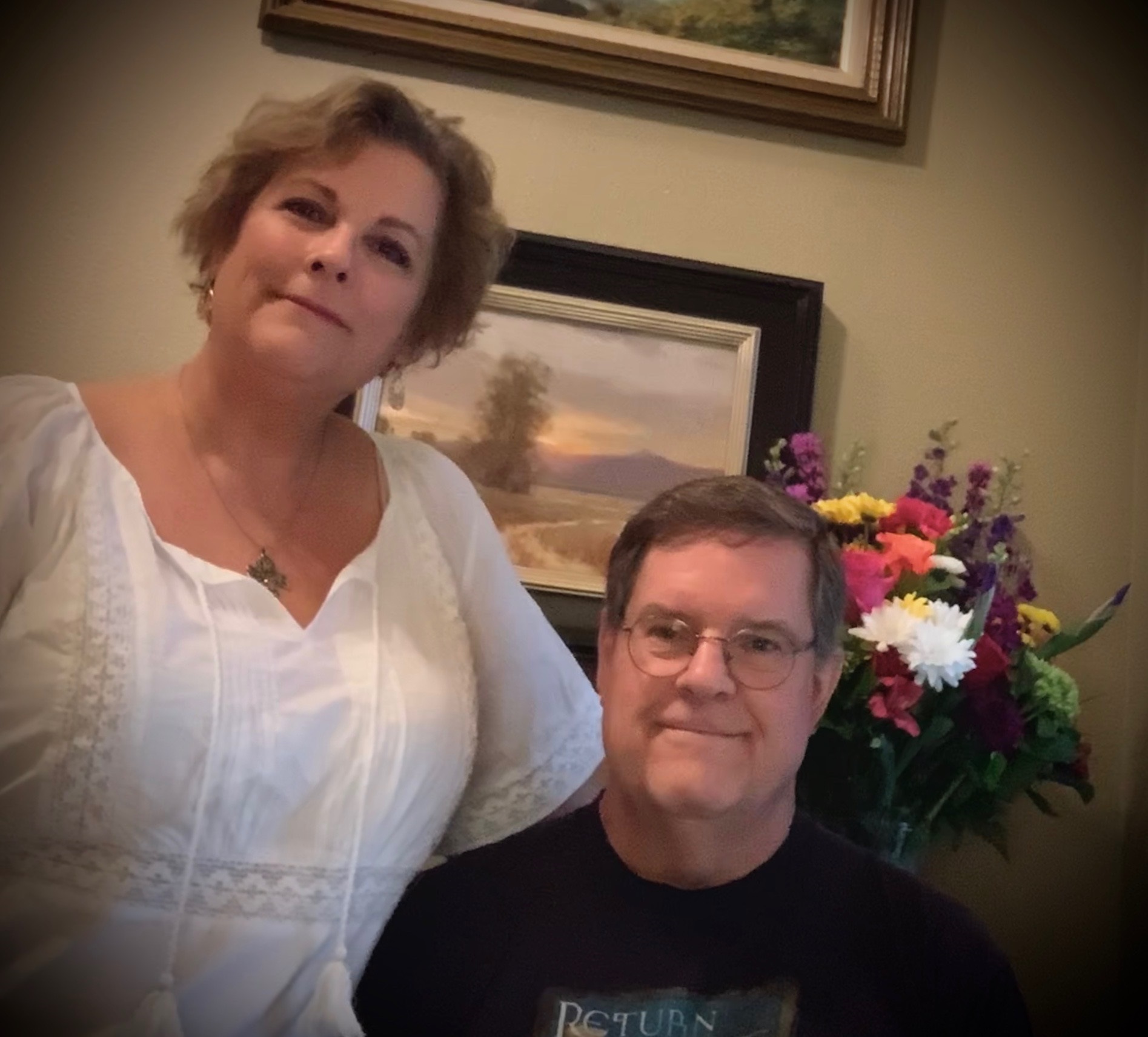 Cindy is the daughter of C.F. "Dick" Schendel who was a 1951 (B.S. Agricultural Education) and 1955 (M.S. Agricultural Education) graduate of Texas A&I University. Dick played football for the Javelinas and later began a career farming and ranching in Runge, TX where he and his wife Justyne raised Cindy and her five siblings.
Dick Schendel was closely associated with the Soil and Water Conservation District in Karnes County and the Texas State Soil and Water Conservation Board. When he passed away in 1997 he left behind a legacy of hard work and risk taking. It was Cindy and her husband Bryan who took up the torch to continue her father's legacy by establishing the C.F. "Dick" Schendel Endowed Scholarship for graduates of Runge High School wanting to attend Texas A&M University-Kingsville. They also established the the C.F. "Dick" Schendel Endowed Professorship in Soil Science in order to further the study of land conservation in his honor. We are already starting to see the impact of both of these programs, changing the lives of future Javelinas and providing research opportunity to further the land we love.
2019 Juan A. Landivar Bowles, Ph.D.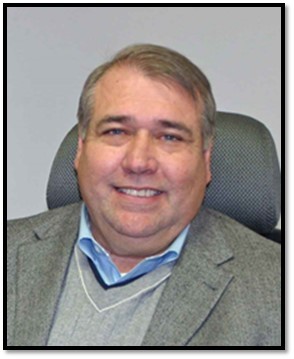 Dr. Juan Landivar Bowles, a Native of Santa Cruz, Bolivia earned a bachelor's degree in crop science in 1976, a master's degree in plant genetics in 1979 and doctorate in crop physiology in 1987, from Mississippi State University.
In 1988, he joined the Texas A&M System as a cropping systems expert at the Corpus Christi center. Areas of expertise include development of sustainable management systems for the management of crops and for developing a Crop Weather Station Network with simulation models and management tools for cotton and sorghum farmers. 
In 1998, Landivar joined Delta and Pine Land Co. as director of research and technical services for Latin America. Before returning to Corpus Christi, Dr. Landivar served as vice-president of the company's board of directors' joint ventures in Brazil. Attending a Cotton Field Day in Colombia, Juan met Ms. Maria Consuelo Donato in 1999.  Eight months later, they married and moved to Brazil where they lived for 8 years.  Consuelo and Juan have two children, Julia age 17 and Arturo age 13.  Julia is graduating in May from Calallen High School and will be attending Baylor University to study pre-medicine.  Arturo wants to attend Texas A&M University-Kingsville (TAMUK).
In 2008 Dr. Mark Hussey, as director of Texas AgriLife Research, appointed Dr. Landivar as director of the Texas AgriLife Research and Extension Center at Corpus Christi. As Center Director he directs programs in the development of remote sensing monitoring systems for cotton, sorghum, wheat, the development of maricultural technology, beef cattle reproductive physiology and nutrition.
In September of 2011, Dr. Hussey also appointed Dr. Landivar to serve as Center Director for the Texas A&M AgriLife Research and Extension Center at Weslaco to lead research programs in citrus, sugar cane and vegetables production and in the development of sustainable biofuel production systems.
Currently, Dr. Landivar serves as Center Director for both the Corpus Christi and Weslaco Centers.  Taking advantage of the geographic location of these two AgriLife Centers, Dr. Landivar developed synergistic relationships with Texas A&M University-Corpus Christi, The Harte Research Institute for Gulf of Mexico Studies, Texas A&M University-Kingsville and its Citrus Center.  In partnerships with these institutions, Dr. Landivar participated in the development of:
unmanned vehicle remote sensing system for agriculture research and prescription agriculture
machine learning expert systems for the management of crops including cotton, wheat, vegetables and citrus orchards.
maricultural program with focus in developing the Texas oysters industry.
biotechnology based solution to control citrus greening and expertise to screen therapies for control the pathogen.
supported the BEE-SYNCH, a synchronization of ovulation technique developed by Drs. Gary Williams (AgriLife) and Randy Stanko (TAMUK).
2018 Glen Wilkinson, DVM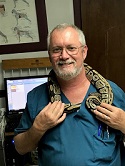 Dr. Wilkinson knew at an early age that he wanted to be a veterinarian. It all started when he was working cattle in Falfurrias with his dad, Ed Wilkinson, and young Glen was able to give his first of many shots. The seed that was planted that day grew. Today Wilkinson Veterinary Clinic sees thousands of animals annually.
He started attending Texas A&M University in 1974. Dr. Wilkinson earned his DVM from Texas A&M College of Veterinary Medicine in 1982. The same week after graduation, Dr. Wilkinson and his family moved to Premont, Texas and started Wilkinson Veterinary Clinic. Working out of his garage in a truck with minimal supplies, Dr. Wilkinson worked many long hours with his wife to support their family. Eventually, Dr. Wilkinson built the structure where Wilkinson Veterinary Clinic now operates and has for over 35 years.
He prides himself in consistently being one of the first to use innovative veterinary technology in South Texas. He strives to be at the forefront of the newest technological developments to provide his clients and patients with the highest quality service.
Doc Wilkinson is an advocate of Texas A&M University-Kingsville students. He has hired many of University students to work in his clinic over the years with the goals of: (1) providing them the experience they need to get into Vet School and (2) becoming better human beings. He has also provided veterinary service to the University Farm and the Rodeo Team. Doc Wilkinson makes time to attend to University animals in need of care at any time of the day or night. He also serves on the Veterinary Admissions Committee for admission to the Texas A&M Vet School. Five A&M-Kingsville students were admitted this first year.
2017 Renato Ramirez, Ph.D.

As CEO and Chairman of the Board of the very successful IBC Bank–Zapata, Renato Ramirez has been a partner and supporter of  comer-cial growth with his service to IBC customers since arriving in Zapata in 1983.   His leadership in a variety of civic organizations and projects has also established Ramirez as an important participant in the progress of an eight county area in South Texas as well as institutions of higher learning across the state.
His thorough knowledge of all areas of banking is enhanced by over fifteen years of teaching finance at the University of Tennessee, Louisiana State University, and Laredo State University.  He also served as associate dean of LSU's Escuela Bancaria Superior de Centro-America. During those years, he was also a consultant to the Tennessee Valley Authority on the impact of banking practices on regional economic development. His personal impact on regional development beyond his banking leadership includes a very generous philanthropic heart.
His commitment to the inclusion of Tejanos to Texas Culture and Texas history is evidenced by his commitment to constructing a monument, The Tejano Monument, on the front lawn of the Capitol Grounds in 2012.  He has been recognized as the most valuable member of the team that made the 12-year journey from conceptualizing the project to the final unveiling ceremony on March 29, 2012.  As a result, Renato has been honored by the Mexican American Legislative Caucus, Webb County Heritage Foundation, Rotary Club, LULAC, the International Sports Hall of Fame, Junior Achievement Hall of Fame, and selected Mr. South Texas 2014 by the WBCA in Laredo.
Renato and his family established scholarship programs at Laredo Community College and at Texas A & M International University, Contributed to the Tejano Monument, made significant donations to the Zapata Boys and Girls Club, and is deeply involved with the University of Texas, Texas A&M College Station, Texas A&M-Kingsville, and Texas A & M International-Laredo.  He has been honored by all four universities.  His high school recently inducted him into the Martin High School Tiger Legends and Laredo Community College has awarded him a Meritorious Service Award.  He has served on the board of the Texas Civil Rights Project in Austin, the Futuro Media Group in New York, and continues to serve on the Texas A & M- Kingsville Foundation Board.
Bilingual and bicultural, Renato Ramirez is also one of those rare Texans who know how to "gig'em" and "hook'em" having earned his B.S. degree from Texas A&M University and his M.B.A. from the University of Texas. In addition, he completed all graduate studies toward his Ph.D. in finance and economics at the University of Tennessee.
Renato has been an active supporter of the Dick and Mary Lewis Kleberg College of Agriculture, Natural Resources and Human Sciences. He is passionate about projects that interest him and that he cares about. All it took was a phone call to gauge his interest in sponsoring the A&M-Kingsville Annual Collegiate Rodeo and, for the past five years, he has been a leader in raising over $75,000 in rodeo sponsorships. Additionally, when there was little interest or support for a South Texas wild turkey research project, again, all it took was a phone call to Mr. Ramirez. He immediately and enthusiastically assumed a leadership role in raising $75,000 to support a MS student in conducting wild turkey research. He also provided his Velleno Ranch as a study area. Renato has sponsored and hosted a Caesar Kleberg Wildlife Research Institute (CKWRI) Wildlife Management Seminar in Zapata for area ranchers and is sponsoring and hosting a CKWRI Cattle Fever Tick Seminar for area ranchers sometime this summer. Mr. Ramirez is very generous with his time and money. He is a true "champion" of young people. So, he has been a strong proponent of our students as well as a true believer in agricultural research in South Texas.  
2016 Francis "Pancho" Hubert, DVM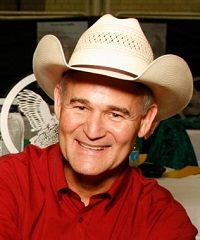 Dr. Hubert is a 1984 graduate of St. Mary's University and a 1988 graduate of Texas A&M University (TAMU) with bachelor degrees in Animal Science, Veterinary Science and a doctorate in Veterinary Medicine. He is one of several family veterinarians, including his dad, sister-in-law, uncle and two cousins. He and his wife, Jean, have four children: Zachary, Jacob, Hannah and Seth.
When not at Tejas Veterinary Clinic, he is usually working at the family ranch near Vattman, Texas or involved in service work, including: Texas Veterinary Medical Association (TVMA) Board of Directors, Committee Liaison between TVMA and College of Veterinary Medicine, Region N Water Board Executive Committee, president of Our Lady of Consolation Catholic Church Men's Club, past president of the Coastal Bend Veterinary Medical Association and co-founder of CE by the Sea Veterinary Continuing Education Seminar held annually and which provides scholarships at TAMU Veterinary School and TAMU-Kingsville Veterinary Technology Program. He is also a long-time member of A&M-Kingsville's Institutional Animal Care and Use Committee (IACUC).
2015 Jean Claire Turcotte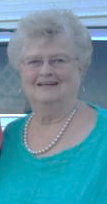 Ms. Turcotte was celebrated as the National Catholic Educators Association - Southwest Region Distinguished Principal of the Year in 1992 and was roasted and toasted as the Communities in Schools honoree in 2010.  In recognition of her career achievements and service, Jean Claire was honored as a Distinguished Alumnus of Texas A&M University-Kingsville in 2008.  She was also the featured speaker at the university's graduation that same year.
Very active in various roles at St. Gertrude Catholic Church, the university and Kingsville community, Ms. Turcotte serves on numerous boards and leadership committees. Furthermore, Ms. Turcotte is noted and especially recognized for her position as Vice President of the Advisory Board for the Marc Cisneros Center for Young Children at Texas A&M University-Kingsville.
2014 Gus T. Canales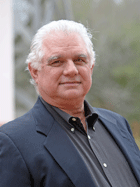 Gus T. Canales was born to parents, Gus Canales and Ruth S. Canales.  He is the great great grandson of Sabos Cavazos, owner of the "Espirito Santo" Spanish land grant situated in Cameron and Willacy counties, granted in the year 1781.  His heritage also stems from his grandmother, Rafaela Garcia Canales, whose ancestors were granted the "San Antonio de Baluarte" land grant in 1830, situated in Jim Hogg and Brooks counties, and the Jose Vasquez Borrego "Hacienda de Dolores" land grant in 1767, situated in Webb and Zapata counties.  Gus grew up in Premont, Texas until he attended Mount Sacred Heart  Military Academy in San Antonio.  After graduating from St. Edwards High school in Austin, Gus attended Monterey Tech in Mexico, the University of Texas in Austin and Texas A&I in Kingsville. 
Gus and his beautiful wife Pat of 45 years, serve as co-chairs of the South Texas Charity Quail Hunt Weekend.  He was honored as South Texan of the year in 2004.  He has been a Trustee of various boards for the Christus/ Spohn Health Systems for over 25 years.  Gus has also served on the former Alice National Bank and Corpus Christi Frost/Texas Commerce Bank Advisory Board for almost three decades.  He serves of the Advisory Board of the Caesar Kleberg Wildlife Research Institute as well as the Management Council of the King Ranch® Institute for Ranch Management.  He currently manages family interests in ranching, farming, and oil and gas activities on land in Jim Wells, Brooks, Webb, La Salle, McMullen, Duval, Jim Hogg, and Kleberg counties.
Gus' interests are scuba diving and bird hunting with his close special friends and his four daughters: Cami, Dawn, Carla, and Wendy.  He is a grandfather to six grandchildren.  Gus lost his only son Marc Albino Rafael Canales in 1996.  Gus and his family celebrate Marc's love of ranch rodeos at the Annual Marc Canales Ranch Rodeo held in Premont, Texas held the Saturday before Easter Sunday.
2013  Ray Prewett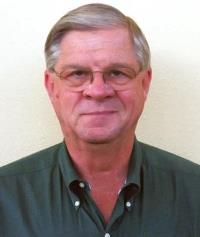 Ray Prewett is the face of Texas citrus. Since 1983 he has been President of Texas Citrus Mutual (TCM), and has worked tirelessly every day since to promote the state's citrus industry.
Ray was born and raised in Oklahoma where obtained a bachelor's degree in agricultural economics from Oklahoma State University, and then studied for a masters degree at Purdue University. Before taking up his position at TCM, he served as an community development specialist for the Texas Agricultural Extension Service, executive director of the Texas Rural Development Commission, County and Rural Division Director for the Texas Department of Community Affairs, and then Assistant and Deputy Commissioner Texas Department of Agriculture.
Throughout his career at TCM, Ray has lobbied for the University in general and the Citrus Center and the Texas citrus industry in particular, in both Washington DC and Austin, and works closely with the leaders of the university and college to maximize resources for the center's research activities. He is always on alert for opportunities to find funding and for threats on the horizon. He has established an amazing network of political contacts at federal and state level, and works closely with his counterparts in Florida and California. Ray regularly attends the meetings of the Citrus Center's Advisory Committee as a guest, making significant contributions to its deliberations.
When he is not working on citrus issues, he is busy with vegetable, food safety, agricultural insurance and immigration issues. Throughout his career, he has been supported by his wife, Jean.
Ray has been a Friend of the College for many years, and it is appropriate to formally recognize him as such.
2012  Bruce Roberts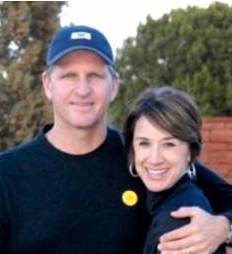 Bruce Roberts was born and raised in the Texas Coastal Bend, graduating from high school in Corpus Christi. He attended Texas A&I University, where he received a degree in Business Administration.
Mr. Roberts has always loved the outdoors and spent lots of time with his family enjoying the hunting and fishing opportunities for which south Texas is famous. His interest in the outdoors intensified in high school when he became interested in bird dogs.  He began spending afternoons after school and weekends helping train bird dogs for dog trainers in the area.  Because Mr. Roberts developed such a passion for the outdoors, he decided to put his Business Administration degree to practical use by starting his own company that provided management consulting to businesses related to the hunting industry. He has parlayed his love of the outdoors into a successful business that permits him to use his Business Administration and Management education in a career that allows him to spend significant amounts of time outdoors working with wildlife and other hunting and fishing enthusiasts.
Mr. Roberts has always been a good friend to the Dick and Mary Lewis Kleberg College of Agriculture, Natural Resources and Human Sciences. Whenever, the College needs help entertaining VIPS or other guests, he always steps up and lends a helping hand. Bruce is also very involved in the research accomplished by the Caesar Kleberg Wildlife Research Institute Science Team because he cooperates with the numerous research projects conducted by the scientists and often initiates some of these projects himself. Additionally, Bruce has been an important supporter of the South Texas Charity Quail Hunt every year by providing accommodations for participants as well as bird dogs and hunting rigs during the weekend hunts. Bruce, his wife Elizabeth and their 3 daughters reside in Calallen.
2011 Jimmie Steidinger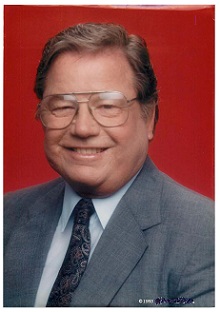 Jimmie Steidinger is a leading South Texas agriculture producer and has successfully attributed to a lifetime of learning and willingness to help others.
In the early years he'd work his fields all day then go rough-neck in the oil field to pay his farming bills and buy farmland.  He quickly developed a reputation for having the finest crop of whatever he was growing.  That came from hard work and always doing his homework, learning from other farmers, research and extension service, and Citrus Center.  Frugality and hard work eventually led to the purchase of several farms, including the JIMBAR Ranch in the Texas Hill Country.
Throughout it all, Jimmie and his wife Barbara have been givers, always ready to help others.  They started a scholarship fund in the 1990's to help disadvantaged students attend Texas A&M - Kingsville University.  In 2010, they made additional donations to university scholarships to support graduate students from south Texas at the Citrus Center.  An active member of countless boards and committees (including the Citrus Center Advisory Committee where he was past chair), he has provided tremendous help in support of the Citrus Center, and was key to the success in getting funding for the new Citrus Center building.  He is a true "Friend of the Center and the College".
2010 Jerry F. Underbrink, DVM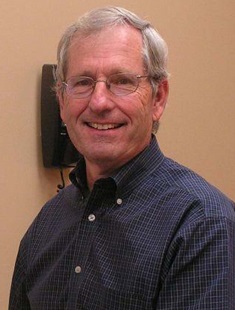 Jerry F. Underbrink, DVM, is the owner and operator of Animal Medical Clinic in Kingsville, Texas. He graduated from Texas A&M in 1972 and earned his DVM in 1974. Over the past 15 years, Dr. Underbrink has become one of our college's best friends as he supports us in many important ways:
Serves as attending veterinarian for A&M-Kingsville's Institutional Animal Care and Use Committee (IACUC)
Devotes extensive time investigating research and animal health questions in an effort to provide our animals the best care possible and ensure adherence to laws
Tenaciously promotes higher safety standards and training for TAMUK personnel involved in animal research
Makes himself available to assist with unusual research requests, such as implanting radio transmitters in doves and snakes, collecting rumen fluid, assisting female deer with difficult pregnancies, fixing broken legs of captive deer fawns
Understands the incredible potential of our college programs and devotes his time to improving those animal science and wildlife programs
2009 Dave DeLaney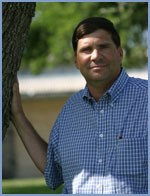 Mr. Dave DeLaney is the Vice President and General Manager of Livestock and Ranching Operations for King Ranch, Inc. Since his arrival in Kingsville over five years ago, Mr. DeLaney has become one of our College's very best friends, supporting our College in many important ways:
Serves on the Management of Council of KRIRM
Serves as an Adjunct Professor
Serves on graduate student committees
Supports a wide array of research in wildlife, equine, ranch management, ruminant nutrition, and range with money, time, and access to the King Ranch
Hosts dinners for students and faculty
Supports fundraising activity with money, time, and access to the many amenities of the King Ranch
Allows access to the Ranch, helping with faculty & student recruiting
Counsels University leadership
Allows the college to use the King Ranch as a teaching laboratory
Lobbies in Austin for our benefit
Helps in student recruiting
Coordinates and hosts many tours of King Ranch
Allows us to use King Ranch facilities & resources for short courses
Hosts interns and Hire's students
Represents us to industry organizations
Is an ambassador for our college and the University
Presents innovative & relevant ideas for research, clearly focused on applied management
Serves as a liaison for the College to King Ranch Inc. and its family members
His generous spirit of cooperation and his willingness to be a supporting partner is unmatched and greatly appreciated by faculty, staff and students of our college.