Welcome to the H.E.A.R.T. Grant?
This is a Title III HSI STEM and Articulation Grant, entitled HEART: Hispanic Education Advising Remediation Teaching. The grant period runs through September 30, 2026. The grant aims to provide wrap-around student services, augmented by pedagogical training for faculty in High Impact Practices aimed at supporting Hispanic and low-income students—including transfers—in 12 STEM majors where retention rates fell below the pre-COVID Fall 2019 average of 79.1%. Read more on the About Us page.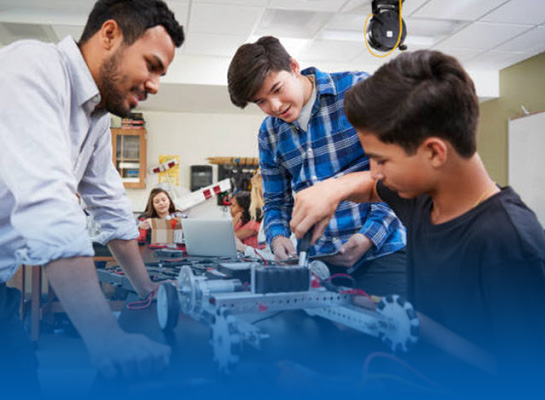 HEART Grant Project Investigators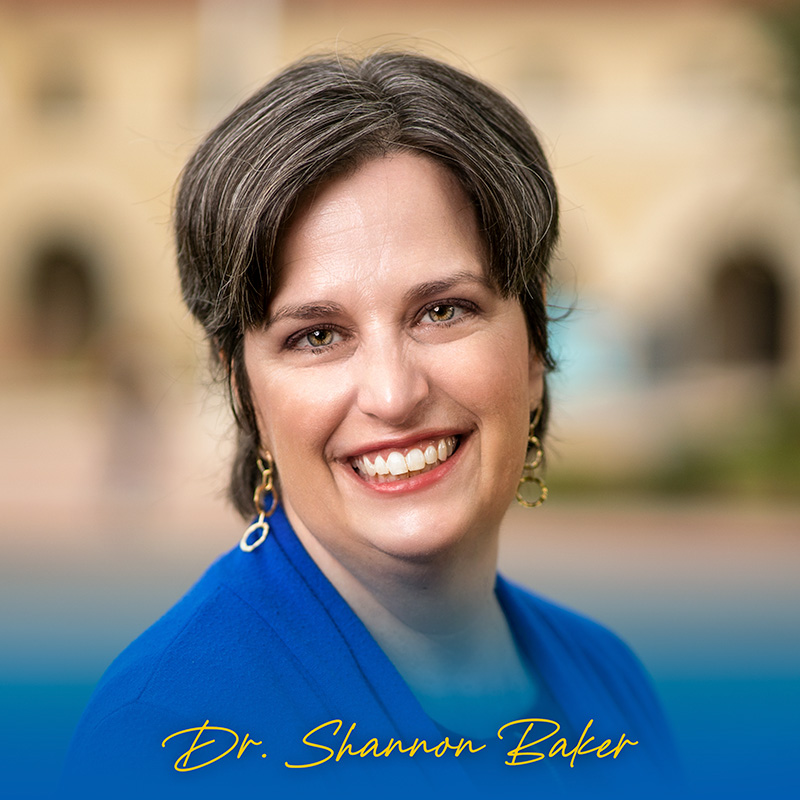 Dr. Shannon Baker (PI)
Dr. Shannon Baker first joined the faculty as an adjunct instructor of history in 1998, and she became a full-time faculty member in 2001, earning the rank of professor in 2012. In her time here, she has published on nineteenth-century Mexico, with a focus on Antonio Lopez de Santa Anna's use of ceremonies and monuments. She also served as Chair of the Core Curriculum Task Force and the General Education Committee. She then chaired the Department of History, Political Science, and Philosophy from 2010-2017. She then served as Assistant Dean of the College of Arts and Sciences and subsequently assumed the role of Interim Associate Vice President for Student Success. She was named Associate Vice President for Student Success in November, 2020. She is the recipient of the College of Arts and Sciences Dean's Award for Outstanding Leadership, the Chancellor's Teaching Excellence Award, and the AVID for Higher Education Lighthouse Institution Award. She received her Master's degree and Ph.D. in Latin American History from Texas Christian University and her Bachelor's degree in History from Siena College.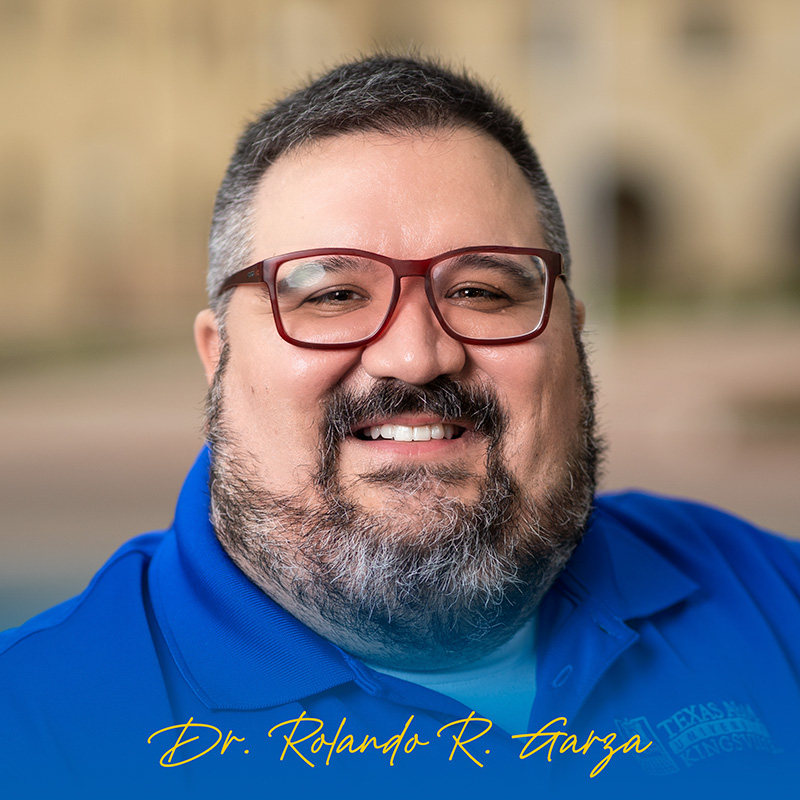 Dr. Rolando R. Garza (Co-PI)
Dr. Rolando Rene Garza is currently serving as the Director for The Center for Academic Technology (CAT) – in the division of Academic Affairs at Texas A&M University-Kingsville. He is blessed to work with the CAT dream team pushing forward Javelina Nation.  He has contributed to the culture of change in education, especially in distance education throughout Texas and across the nation. Rolando overseas department relations with the campus community and its faculty/staff/students. In addition to distance learning, he also ensures the instructional technology utilized in TAMUK classrooms complements faculty instruction and is an effective learning environment for students. In the past twelve years, he has presented with faculty and colleagues at state, national and international conferences over topics in distance education. He currently has a doctorate in education from Nova Southeastern University. His degree concentration area is in distance education and instructional technology.   
Rolando is currently serving on the United States Distance Learning Association at the National level as the Chair of State Chapters since May 2019. Rolando is a past president (15' -18') of the Texas Distance Learning Association (TxDLA). TxDLA is the state chapter through the United States Distance Learning Association (USDLA). He has served in various leadership roles for TxDLA, including coastal bend regional coordinator, scholarship chair, and multiple committees since 2011. Rolando serves on the Learning Technology Advisory Committee (LTAC) for the Texas Higher Education Coordinating Board (THECB) at the State level. At the A&M System level, Rolando serves on the Texas A&M University System - Council for Academic Technology and Innovative Education (CATIE) Executive committee as Legislative Committee Chair. Rolando also serves as a board of director for the Javelina Alumni Association at Texas A&M University-Kingsville.  
He resides in Kingsville, Texas, with his beautiful wife, Dr. Araceli Garza. They both have four beautiful children and are truly blessed every day.