Welcome to Dual Enrollment
Our Mission Statement
Texas A&M University-Kingsville and its Dual Enrollment Program along with collaboration from area high schools are committed to preparing students for academic success before they begin their collegiate journey. We will support an environment in which knowledge and skills are developed as the area high school students transition to higher education, engage in educational and co-curricular activities, and develop a skill which can be used both in and out of the classroom.
Program Vision
Provide the opportunity for high school students to earn college credit while meeting their high school graduation requirements.
Offer a pathway for students to gain first-hand knowledge as to the college-level academic and social expectations that facilitate the transition to higher education.
Offer the opportunity to shorten the time needed to earn an undergraduate degree by providing affordable access to university courses, and improve the study habits, general academic readiness and academic options for college bound students.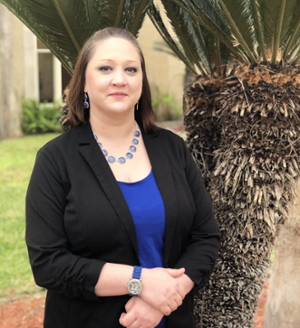 Message from the Dual Enrollment Director
Welcome! Thank you for your interest in learning more about the Dual Enrollment program at Texas A&M University-Kingsville. This is a crucial and exciting time in a high school student's academic career that will only better prepare them for what is to come as they approach high school graduation and start applying to their future university. We look forward to being a part of their journey, and providing the opportunity to earn both high school and college credit from our qualified instructors. Welcome to the Javelina family!