Facilities
---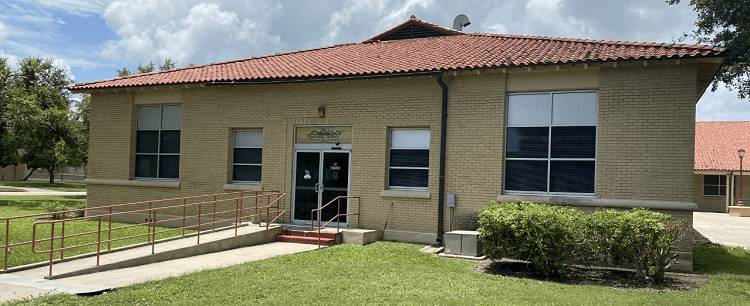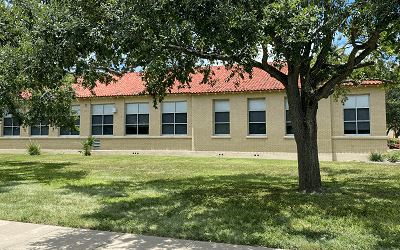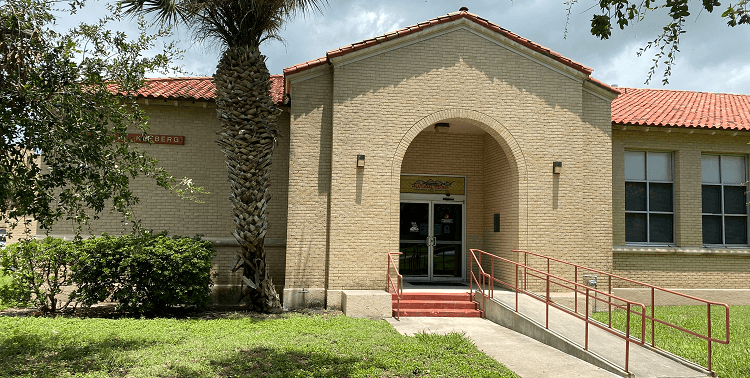 Thanks to a 1.25 million-dollar renovation from Texas A&M University - Kingsville, the NNTRC is now enjoying its new location and increased work space. Our phone, fax and email contact information remain the same but we have a new physical address. What was once the Kleberg Engineering Hall now serves as the home for valuable research in natural toxins. The new facility has five times the space of the old location.
It is equipped with two instrumentation labs, a tissue culture lab, a molecular biology lab, a utility room with a walk-in freezer, emergency power, separate offices for researchers and staff, a computer and server room, a receiving area and a large conference room. This new space and capability will enable us to accommodate not just our growing staff, but visiting scientists and the summer research program as well. In 2006, June 8th the NNTRC hosted a wildly successful open house to show off the new location.
High Performance Liquid Chromatography Lab
One of the NNTRC's main functions is to isolate components from venom and animal sera to be used in biomedical research.  The center has a sophisticated collection of high-performance liquid chromatography (HPLC) systems in which venom and animal sera are being separated and analyzed on a daily basis. There are numerous proteins found in snake venom, which makes the isolation of a single protein molecule a tedious and time-consuming task.  Having multiple HPLC systems allows the researcher to set up a series of columns having different fractionating capabilities. Separation of proteins can be done according to their physical properties such as their size, shape, charge, hydrophobicity, and their affinity for other molecules.  The scientific terms for such separations are ion exchange (cation and anion), size exclusion, reverse phase, and affinity chromatography. The term HPLC was first used to describe the separation of molecules under high pressure in a stainless steel column filled with a matrix. In HPLC, both pump control and data acquisition can be done under the control of a computer. One computer can control up to four HPLC systems, or each system can stand-alone. The goal is to help the students obtain a visual understanding of HPLC as it relates to the separation of proteins, as well as providing a starting point for HPLC purification procedures.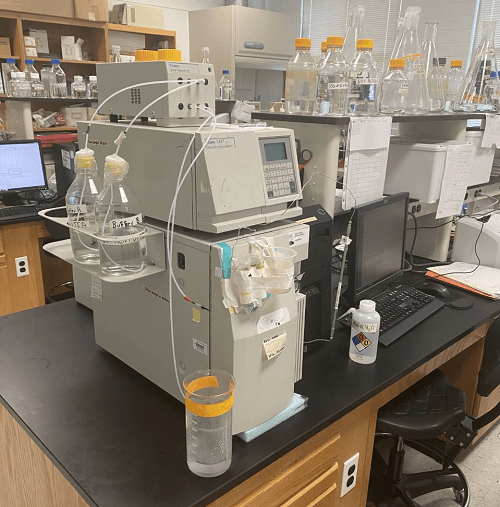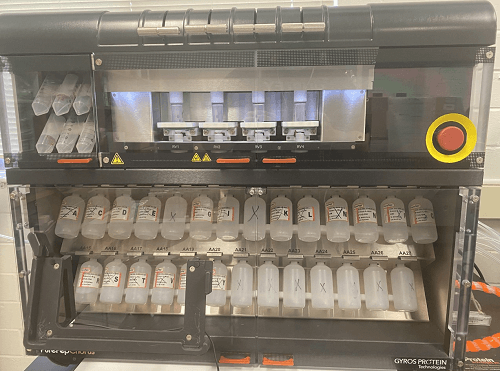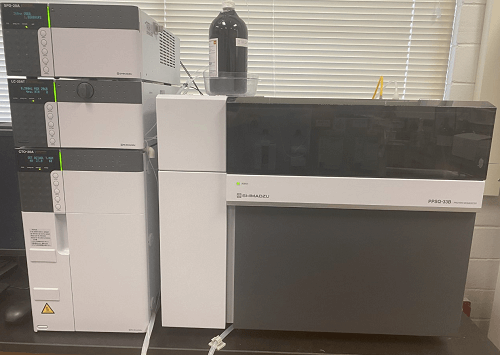 Tissue Culture Facility
The NNTRC houses and produces many different cell types used for biomedical testing. This is accomplished by our researchers and carefully calibrated equipment in the NNTRC's tissue culture laboratory. Tissue culture facilities have been proven essential around the world to help scientists examine the growth of normal and abnormal cells, as well as help provide vaccines for influenza, measles, mumps and the list goes on. The possibilities and accurate applications of tissue culture labs are endless. The NNTRC uses its laboratories to examine the reactions caused or prohibited by supplying human cells with certain venom proteins. The center hopes to find biomedical applications of venom proteins in the future.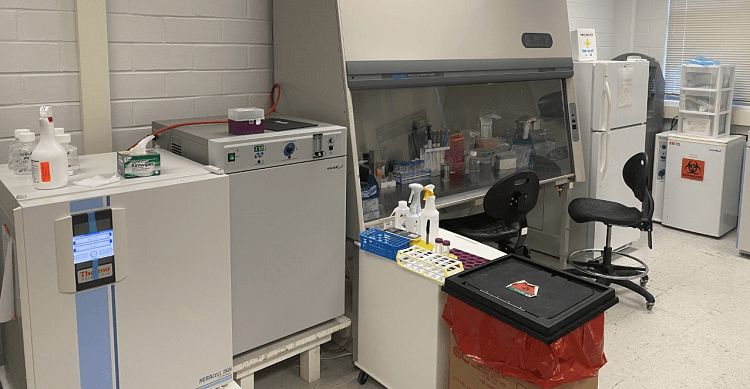 Molecular Biology Facility
To provide an efficient and more fruitful method of protein molecules from snake venom, the NNTRC must clone proteins. Molecular biology has been called the bridge between biochemistry and genetics, due to cell synthesis reasoning and DNA/RNA interaction understanding. The center deals with many aspects of cell cloning. First, the protein DNA/RNA sequence is analyzed using Automated Electrophoresis Systems. Researchers at the NNTRC use a sophisticated Polymerase chain reaction to amplify the protein's sequence to replicate. The protein is tested by careful methods to ensure the precision of the cloned protein to the original.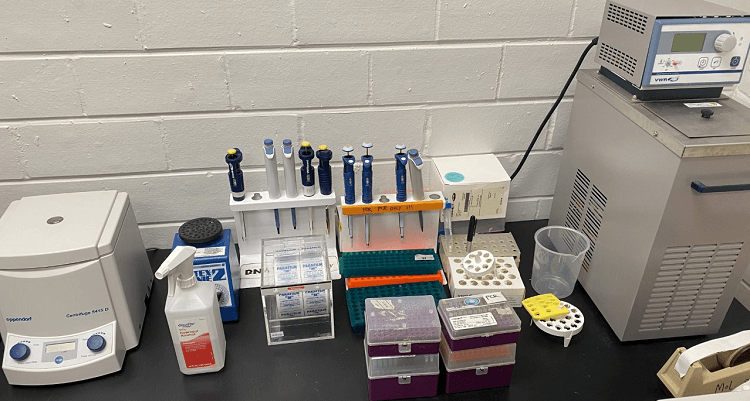 General Lab
The NNTRC also provides ample room for all projects to occur at the same time. The general lab houses tables and equipment to meet the demand for work. Along with more space, the general lab also has multiple freezers used to store samples and chemicals. The Milli-Q water system is housed in this lab and various centrifuges.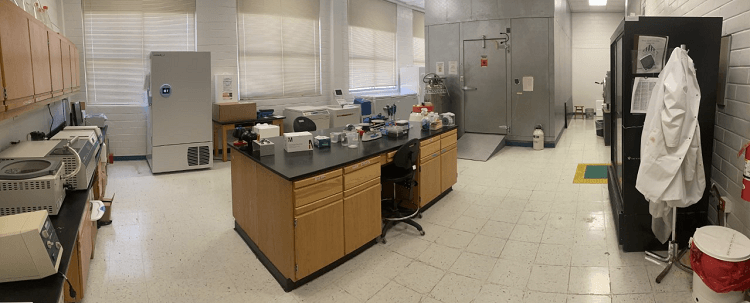 Proteome/Hematology Lab
The NNTRC's Proteome/Hematology lab is very important to the center's goals. In this lab, human blood  (IRB#: 12283/2019-007) is drawn and used to test how the whole venom, venom fractions or purified venom molecules affect the coagulation cascade. These assays are done using Sonoclot Coagulation and Platelet Function Analyzers and Platelet aggregometers. This lab also holds gel electrophoretic instruments for the analysis and identification of venom molecules.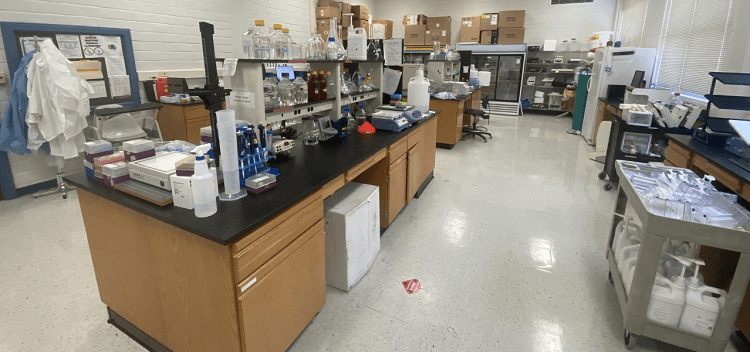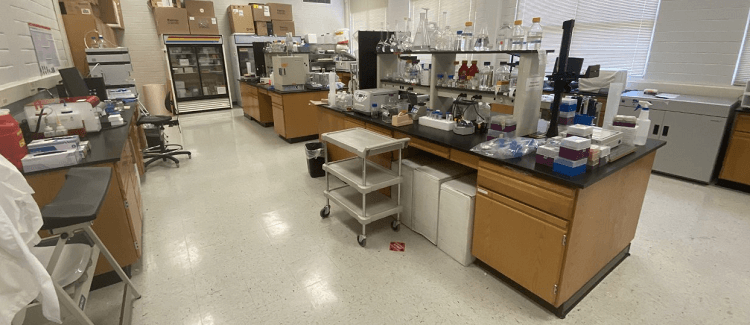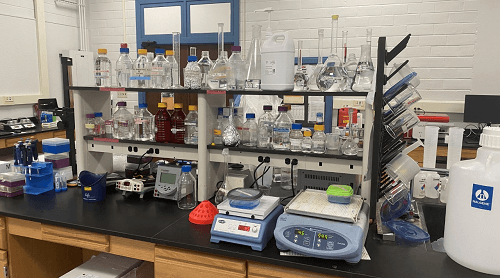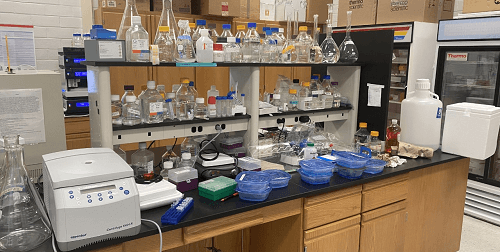 Housing the largest collection of venomous snakes for research purposes in the United States, the NNTRC Serpentarium was constructed in 2009. Previously, the animal collection was kept in May Hall, one of the original buildings of the Texas A&M University - Kingsville campus. Due to its age, May Hall was slated for demolition and the University funded the building of the new Serpentarium, which was specifically designed to meet the needs of its inhabitants.

Able to hold over 600 snakes, the building has individually designed temperature controls for the animal rooms to simulate the natural habitats of the various species, a lab for processing and storing venom, professionally designed displays to exhibit some of the snakes in approximations of their natural habitats, and a low-temperature room to allow the snakes to hibernate.

Serpentarium Staff
The NNTRC Serpentarium Curator and Animal Technicians are all trained in the safe and humane handling of all animals in their care. Because this is a secure facility, only authorized individuals are allowed access to the animal collection such as the Snake Husbandry and Venom Collection.
Tour requests are welcomed the NNTRC Serpentarium with advance notice. Please call (361) 593-3082 / (361) 593-2643 or email us to schedule a day and time.
All snakes are housed individually in 24" x 13" (or larger) Neodesha plastic enclosures equipped with securely locking safety-glass covers. (Bush Herpetological Supply)
The bottoms of the enclosures are covered with kraft paper and stamped with the date it was last cleaned.
Each enclosure is cleaned at least once a week.
Soiled enclosures are cleaned in a high-power, specially designed washer built by Schlyer machine.
Each snake has a hide-away box and a water dish.
Animals are inspected each day by a technician.
All snakes are maintained on a bi-weekly diet of euthanized, frozen mice.
Snakes are allowed to hibernate in a specially designed room which can mimic winter by dropping to 50ºF any time of the year. Hibernation is important to any snake breeding program.
Size-allowing, NNTRC snakes are tagged with RF chips, providing each animal with a unique Avid number used to identify their venom samples.
All animals under the care of the NNTRC Serpentarium follow the guidelines of the USDA and the TAMUK Institutional Animal Care and Use Committee (IACUC).
Snakes are donated by herpetologists, zoos, and local residents, or when possible, picked up by NNTRC employees from areas near the Center. If you live in the Kingsville, Texas area and would like to see if the NNTRC can provide a home for a venomous snake you have found, please call (361) 593-2643.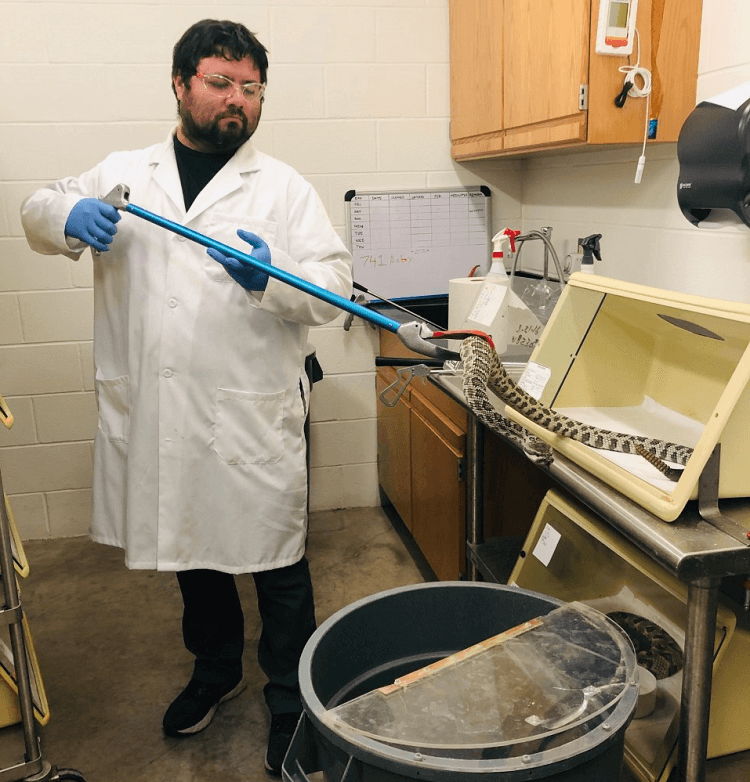 Venoms are collected at the NNTRC Serpentarium.
Venom extractions are handled only by the Curator and a few, specially trained NNTRC personnel.
Visitors are discouraged during extraction times to minimize distractions during the process.
Venoms are extracted by allowing the snake to bite into a paraffin stretched over a disposable, sterile container. It is not the practice of the NNTRC to massage the venom glands to release more venom.
Some smaller snakes are placed into clear tubes for better handling during extractions.
Each venom sample is clarified by centrifugation (500 x g for 10 min), filtered through a 0.45 µm filter under positive pressure and then frozen at -90ºC until it is lyophilized.
Venoms collected a the NNTRC are not pooled unless requested by a researcher. Each snake's venom is collected separately and only stored with previous samples from the same snake, using their unique Avid numbers for reference.
The frequency of venom extraction per snake is about once a week to once a month, species and size depending. Size is also a factor in how much venom an extraction from a specific snake is able to yield.
The NNTRC will sell its collected, lyophilized venoms to reputable researchers who have passed a background check.
To view the list of current venoms available in our inventory, please visit our Venom List, or call (361) 593-3082 for more information about venoms, fractions and other venom components available from the NNTRC