Announcement
Announcement: Due to the ever changing COVID-19 situation, at this time the Academic Testing Center of Texas A&M University- Kingsville, will no longer be administering examinations for all of our partnered and proctored exams for the duration of this event. Please check back with us at this website for announcements of when testing services will resume. Thank you for your understanding and cooperation. If you have any further questions please call us at (361) 593-3303. Stay safe and have a good day.
Academic Testing Center
The Academic Testing Center (ATC) at Texas A&M University - Kingsville (TAMUK) provides comprehensive testing services for the university and community. The Testing Center serves as a national and state level testing center for various exams. More Info
Quick Links
Physical/Shipping Address for FedEx/UPS
925 W. Santa Gertrudis Ave.
Robert B. Cousins Hall, Rm. 101
Kingsville, Texas 78363
Phone: 361-593-3303/4881
Fax : 361-593-4859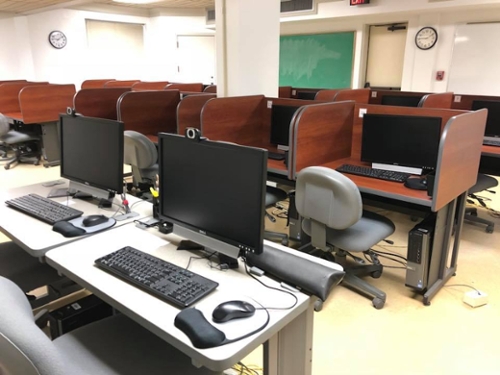 News and Updates
News and Updates
UPDATE- At this time, The Academic Testing Center will be postponing/suspending all testing until further notice.  We will keep you updated as information is received. If you need immediate assistance, please call or email us at 361-593-3303 or testing@tamuk.edu
UPDATE- We will not be administering the ACT National Testing on Saturday, September 19 or Saturday, October 24. We apologize for the inconvenience. Thank you for your cooperation.