Two Grants Strive to Improve Storm Water Runoff in Lower Rio Grande Valley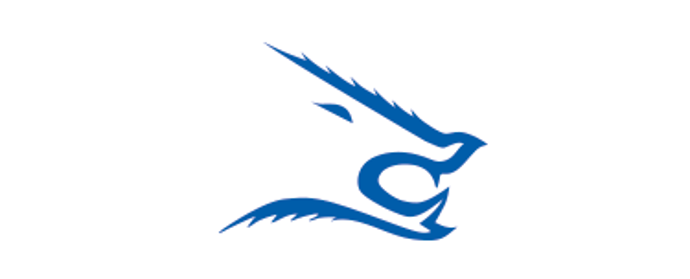 For most, the word "lid" is either the top of a container, or what they call their ball cap. In the world of environmental engineering, lid is an acronym for Low Impact Development. 
More specifically, Low Impact Development, or LID, makes the most of a naturally produced element—rain. Research and development in the area of LID can provide a community with cleaner drinking water, prosperous plant life and reduce runoff pollution. 
Texas A&M University-Kingsville has been studying Low Impact Development for years within its Institute for Sustainable Energy and the Environment (ISEE), a part of the university's Frank H. Dotterweich College of Engineering. 
ISEE has been actively utilizing Low Impact Development in the Lower Rio Grande Valley for years via a task force made up of university researchers and city and county officials. 
The two most recent ISEE Low Impact Development projects in the Lower Rio Grande Valley have been funded by two grants valued at more than $200,000 total. 
The Texas Coastal Management Program awarded ISEE $161,130 to incorporate LID into the colonias of the Lower Rio Grande Valley. These unregulated communities typically struggle with water problems, due to little or no water filtration and ineffective sewage systems. This Texas A&M-Kingsville ISEE project will involve designing and constructing a bioretention system in one of the colonias. This bioretention system will remove pollutants from storm water runoff and improve the general water quality of the chosen colonia. 
The project will include workshops with colonia residents, to tell them how the retention system will work, how to maintain the system after it's built, and inform them on best LID practices. 
Javier Guerrero, Research Engineering Associate III with ISEE, explained the importance of the grant. "Even though subdivision development has improved considerably, and many local governments are using state and federal programs to fund municipal infrastructure to improve stormwater concerns in the rural regions of South Texas and along the coastal regions of Texas, there are still many persistent problems associated with flooding, water quality and enforcement.  
"The use of low impact development to mitigate flooding, drainage, stormwater detention and water quality concerns is an innovative strategy proposed by research engineers at Texas A&M University-Kingsville. Cameron County and numerous municipalities are supporting the demonstration project proposed by Texas A&M-Kingsville to the Coastal Management Program of the Texas General Land Office, in its efforts to improve water quality," Guerrero said.  In fact, as a consequence of the drought in California, some communities in that State are taking a second look at stormwater as a water resource to be stored and reused for irrigation and other needs. 
Working with colonias often comes with a unique set of challenges, which have been taken into account with the grant, Guerrero noted. "Rural South Texas is a very unique community.  Projects like this are scrutinized heavily by local colonia communities because many efforts have been undertaken to alleviate long standing problems with stormwater with little success. 
"Texas A&M University-Kingsville will work with a local outreach organization that has experience in organizing colonia communities and assisting university researchers in obtaining support from the colonia residents, using a grassroots approach. The project site is in a remote area of Cameron County, near the city of Los Fresnos.  Both local governments have agreed to provide support.  Cameron County commissioner David Garza and his team will provide engineering, construction and administrative support." 
The second recent ISEE project was funded by the U.S. Environmental Protection Agency for $45,885, for the development of a design tool to incorporate LID into the drainage detention requirements of urban development. The project also will research water quality and treatment of runoff from LID best management practices, and the regional adoption of this design tool by local planners, design engineers and local regulators. 
Guerrero explains, "When a commercial facility is constructed, like a retail store, the design engineers are required to construct a stormwater detention pond on site that will be used to capture stormwater runoff from the parking lot to prevent flooding, due in part to the extra stormwater runoff produced by the development during a rain event.  
"A city's drainage policy will determine how large of a pond is required by the design.  Low impact development is a unique method of using landscaped areas, parking lot pervious surface materials, and rain harvesting techniques to reduce the footprint of the pond. If we eliminate the pond through low impact development, the land typically needed to accommodate the pond can be sold for additional commercial development. That can equal more jobs, and more return for the city," Guerrero said.  
For more information on these projects and the Institute for Sustainable Energy and the Environment, email Javier.Guerrero@tamuk.edu or call 361-593-3046.
-TAMUK-