Texas A&M-Kingsville students honored on President's List, Dean's List, Honor Roll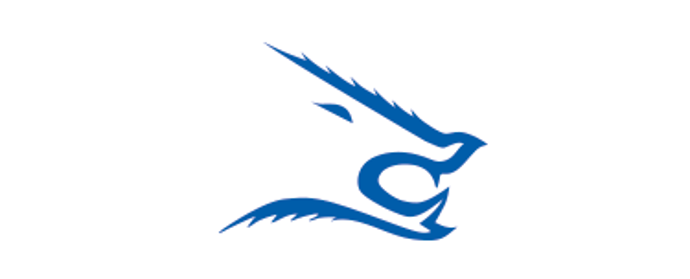 Texas A&M University-Kingsville has released the names of the students who made the President's List, Dean's List and Honor Roll for the fall 2015 semester. 
In order to qualify for the prestigious President's List, a student must be enrolled in at least 15 semester hours and have a perfect 4.0 grade point average for the semester.
To make the Dean's List, a student must earn a grade point average of 3.65 on all work attempted for the semester with a minimum of 13 semester hours completed.
The Honor Roll requires a grade point average of 3.5 while taking at least 12 semester hours.
A listing by hometown of all students making the President's List, Dean's List and Honor Roll is attached. 
-TAMUK-
PRESIDENT'S LIST
TEXAS RESIDENTS 
Alice: Agatha Amber Diaz, Ashton Elizabeth Garcia, Nicholas Adam Hinojosa, Cassandra Nicole Lasos, Isaul Benjamin Molina, Hailee Ann Mrotek 
Alton: Ashleigh Rose Popek
Anahuac: Joshua S. Winslow 
Austin: Razil Musa Garbacz, Alexandra Marie Sigg 
Bastrop: Adam Brett Gibson 
Bay City: Ricky Palomares 
Baytown: Madison Marie Gomez
Beach City: Kaylee Marie Kana 
Bishop: Carla Ximena Cabrera-Gonzalez, Samantha J. Drummond, Scott Cameron Michalk, Taylor L. Palmer, Ty L. Tinsley 
Brownsville: Cassandra Guadalupe Alvarez, Icia Paloma Garza, Katherine Elaine Garza,
Blanca Esthela Mendoza, Amanda Joan Solis 
Buda: Hunter Scott Lehman
Cibolo: Samantha Annette Moore 
College Station: Caitlin Victoria Fleming 
Colleyville: Kaitlyn Joyce Tharp 
Comfort: Kyle R. Wilson 
Copperas Cove: Marianna Gonzales 
Corpus Christi: Beatriz Alba, Daniel N. Apostol, Deyanira Jo Atkinson, Aaron Jesse Barron, Brittney Nicole Bower, Hayley Dolan Brandt, Charmin Tuttle Bryan, Joshua H. Burke, Ana Cristina Chavez, Tristan Hunter Conde, Agustin De La Rosa, Christopher A. Evans, Ajia Fielden, Benjamin A. Guerrero, Monica J. Guerrero, Neha Nasim Kashmiri, Krista Nicole Kirkland, Nicole Shea McMillin, Abigail Irene Phelps, Gabrielle Jade L. Redublo, Josh Jeremiah Redublo, Carissa N. Reyes, Kimberly A. Reyes, David Andrew Sharp, Emily J. Simek, Britny R. Spencer, Seth T. Trebatoski 
Eagle Pass: Jesus Alejandro Sanchez 
Edinburg: Alexandrea Ydahlia Almazan, Brittany Shea Underwood 
Floresville: Molly Josephine Jarzombek
Fredericksburg: Adolfo Enciso
Garciasville: Francisco Hernandez Jr.
George West: Mandy Lorraine Whitaker 
Georgetown: Rachael E. Longoria 
Harlingen: Michael Anthony Lorenzo-Luaces, Mariah Zerene Noyola, Jeffrey Robert Schoen 
Hebbronville: Jean N. Cantu, Jose V. Elizalde, Theresa Elizabeth Garcia 
Houston: Thomas A. Chartouni, Isaac Alexander Corley, Angel Dominic Etubom, Matthew Ryan Grayshon, Heather J. Hannusch 
Kingsville: Clarissa Faith Alvarez, Trevor Richard Baldwin, Katie Elaine Becker, Ryon H. Becker, Richard C. Buckalew, Sommer June Copenhaver, Loraine I. Godfrey, Cecilia Anissa Gonzalez, Maya I. Iniguez, Harlie M. Isassi, Rachel A. Johnson, Tanguy Fabrice Mathieu Kignima, Silvia Gishel Medrano, Odette Lanell Perez, Hope L. Ramos, Eddie Resendez, Ryan Christopher Saenz, Cynthia Ann Salazar, Amanda Nichole Sandoval, Cody Wayne Whittington, Ronald Williams 
Kingwood: Alexia Liana Bustamante 
La Feria: Sarah D. Torres 
La Joya: Joel Rodolfo Saenz 
Laredo: Andres Aleman, Christopher James Garcia, Miguel Angel Ruelas, Amy Giselle Viejo 
League City: Shannon Matis 
Ledbetter: Macain Mark Aaron Proske 
Live Oak: Francesca L. Mercado 
Los Fresnos: Jasmine Andrea Arce, Lucero Chavez 
McAllen: Clarissa Pena 
Mercedes: Alyssabeth Marie Cantu, Ruben Alejandro Cantu, Daisy Carina Espinoza, Anthony L. Martinez 
Mission: Sergio Alan Arciniega, Angel E. Castillo, Jazmine Natalee Coronado, America Montserrat Gomez, Priscilla Yvonne Salinas 
Missouri City: Larry Savoy 
Monte Alto: Meagan V. Cantu
New Braunfels: James Fredrick Schwab 
Odem: Lacey Rene Fletcher 
Orange Grove: Kaitlin Marie Ruiz 
Palacios: Rosa M. Forcado
Palmhurst: Kristina Marie Esqueda 
Pharr: Stephanie Cazares 
Port Lavaca: William Keith Schmidt 
Portland: Randall A. Rodriguez
Richmond: Michaela P. Huebotter, Christina Anne Whitney 
Rio Grande City: Ashley Lopez, Mayra Mendoza, Ivan Villavicencio 
Riviera: Yaneli Padron Ramirez, Cheyenne Hailey Unterbrink 
Robinson: Kamry Rose Barton 
Robstown: Brandon Alan Clark, Jarrett Kyle Heflin, Heather Renee Moses, Jesse Alexander Ochoa, Taylor Lane Tinnell, Aubrey Tracy Trujillo 
Rockport: Monica Estrada 
Round Rock: Allison Noelle Vencill 
Salado: James Bryce Martin 
San Antonio: Hunter A. Balzen, Frank Cruz Cardenas, Miranda Stephanie Esparza, Isabel Marie Mata, Brittany Ann-Marie Miano, Hung Vu Tran, Nathanael James Vickery, Michael Connor Wolff
San Benito: Pricilla R. Cerda, Rebeka Alanie Lester 
Schertz: Amanda Kay Thomas 
Seguin: Amanda Bush, Alvin Lee Petty III 
Smithville: Kendall Elise Blackwell 
Sullivan City: Emilia Chavero 
Three Rivers: Luis A. Riojas
Van Vleck: Claire L. McReynolds 
Victoria: Quinton James Porter, Hayden Taylor Vesely 
Vidor: David Matthew Campbell 
Waco: Ariel Ruth Anna Henderson 
Waxahachie: Mitchell M. Green 
Weslaco: Vivian Villeda, Amanda M. Zuniga 
Wichita Falls: Payton Lane Geisinger 
PRESIDENT'S LIST
OUT-OF-STATE RESIDENTS
Washington: Brian Mitchell Williams
PRESIDENT'S LIST
INTERNATIONAL RESIDENTS 
Ivory Coast: Francois Bossomakou Brou 
Kuwait: Mohammed TMR Almansour 
Mexico: Mariee Fernanda Cruz, Francisco Javier Geyne, Uriel Gonzalez 
New Zealand: Lily Tineke Hospers 
Nigeria: Nkesi Gladden Chukwu
DEAN'S LIST
TEXAS RESIDENTS
Alamo: Ashlee V. Martinez, Jose C. Quintanilla 
Alice: Christian M. Chapa, Jose Franco, Adriana Marie Garcia, Hunter Wolf Garza, Christopher Omar Gonzales, Ariana Guerra, Cori Rabalais Jones, Christina N. Lopez, Lucas Andres Lopez,
Thomas M. Martinez, Mitchell David Weston 
Alvin: Crystal L. Porter 
Amarillo: Nicholas Evan Bowerman 
Austin: Sara Elizabeth Carswell, John Cody Yarbrough 
Banquete: Jaclyn Agusta Bourlon, Steven E. Gonzalez 
Bastrop: Evelin Arellano, Jacelyn Perez 
Bay City: Emily Dianne Hager-Hahn 
Beaumont: Odalys Olvera 
Beeville: Antonio M. De La Rosa II, Korrie Nicole Rader 
Benavides: Isela P. Gutierrez, Dionisio Paredez Martinez, Teresa B. Pendleton 
Bishop: Carlos Isaiah Charles, Christopher Elliot Cooke, Lisa Ann Garza, Micaela Angela Mendietta, Miguel Angel Munoz, Briana Yolanda Reyna, Laura Leigh Steele 
Boerne: Alexandra Lichtenberger 
Bridge City: Zachary Laine Smith 
Brownsville: Cruz Armas, David Manuel Castillo, Rosalyn Andrea Castro, Grecia Berenis Diaz, Luis A. Garduno, Priscilla Michelle Hernandez, Selene Najera, Juan Carlos Ovalle, Joel Alejandro Perez, Cynthia Puente, Erica Lynn Rojas, Patrick William Schmidt, Samantha Solis 
Bulverde: Megan Marie Rodriguez 
Burnet: Royale Elisha Brown 
Cedar Creek: Emily Nicole Brooks 
Cibolo: Abbey Wells 
Converse: Abigail Reilly Gritton 
Corpus Christi: Veronica E. Alvarez, Juan F. Arreola, Anette Arrieta, Oliver Belleza, Yash J. Bhakta, Courtney Lynn Bragg, Elizabeth Katherina Butler, Emma Carina Camarena, Miguel Israel Cantu, Ryan Mitchell Carlisle, Tabitha Marie Castillo, Andrea Marie Castro, Thomas Anthony Cruz, Belize Catiana Escobar-Ellison, Jasmine Danielle Estelle, Georgiana Marie Gallegos, Jaime Adan Garcia, Nicole Danielle Garcia, Victor Orlando Guzman, Lauren Monet Hall, Christopher Kyle Hasson, Christine Marie Hervey, Brenda Nicole Leal-Flores, Audrey Jo Lopez, Amanda Nicole Macias, Jessenia Marquez, Miles Douglas McFarland, Taryn Elizabeth Melugin, Javier Palacios, Daniel Elfego Quesada, Clarissa M. Rios, Daniel Alejandro Rodriguez, Sarah Kathryn Salas, Joemichael Salinas, Gabriella Araceli Sanchez, Brenna Grace Seams, Andrew Lindsey Shows, Jonathan T. Ross Silva, Natalie Elizabeth Vega, Emily E. Vela, Benjamin D. Williams, Samuel Austin Wilson, Miranda Nyssa Ysassi 
Cotulla: Amanda Gabriella Ramirez
Crosby: Vernon Alton Hagan 
Crystal City: Frailan Roberto Flores 
Cuero: Kamry Latrice Horton, Michelle Elizabeth Wagner 
Dallas: Elizabeth Marie Holden 
Del Valle: Jonathan Michael Ramos 
Devine: Chancie Jane Whitaker
Donna: Kevin Ivan Reyes 
Dripping Springs: Emma Brianne Broussard 
Driscoll: Isaias D. Reyes
Eagle Pass: Isabel Guadalupe Ceniceros, Isabella Patricia Cordova, Diego De Luna, Mariana Galvan, Karina Lopez, Julio A. Rodriguez, Erika Salinas, Selena Zarate 
East Bernard: Avery Layne Hlavinka 
Edcouch: Leslee Lynn Trevino 
Edinburg: Jeremy Antonio Arizola, Jose Gilberto Casas, Alyssandra Michelle Duarte, John William Mann, Carlos Xavier Morales, Mario Gerado Padilla, Cynthia Annette Perez, Edgar Osvaldo Pizarro, Saul Eduardo Yanez 
Edna: Abram Dwayne Johnson 
Encinal: Elizabeth Vasquez 
Falfurrias: Rene Alvarado III, Vicente David Garza, Christina Eliza Lopez, Kayla R. Patton 
Falls City: Brandon Darr 
Floresville: Shelby Renee Golub 
Fort Worth: Bernard Osiage Emuze, Maria Guadalupe Munoz, Prisila Porras 
Fredericksburg: Robert O. Gibbs 
Fresno: Jazmin Brenay Hebert 
Ganado: Austin Ryan Alford, Braydan T. Andel
George West: Gabriella Ranae Chapa, Heather Jae Petru 
Giddings: Alisa Bautista 
Goliad: Cameron Brooks Dunn 
Grand Prairie: Michael Thomas Page 
Greenville: Derrick Anthony Dunn 
Harlingen: Roberto Arias, Nancy Barajas, Celine Renea Garcia, Abel Juan Gonzales, Jesse James Gonzalez, Verita Eudora Grannum, Pedro Guardiola, Kristina Amanda Hernandez, Allison Michelle Kyral, Michael Rey Martinez, Derek R. Olivarez, Cassandra Rae Sanchez, Diego Andrade Tamez, Chase H. Walther 
Hebbronville: Joseph Rene Garza, Alyssa Monique Hinojosa 
Hidalgo: Yomaira Edith Flores 
Houston: Valeria Graciela Castillo, Cybelle Gonzalez Cerda, Gustavo Cervantes, Jesmin M. Chavez, Arlene Cortez, Jose Alexis Fernandez, Meztli Sayra Gonzalez, Victoria Simone Guerra, Andres I. Hernandez, Steven Junior Herrera, Opemipo Ayomide Ibrahim, Gabriela Alejandra Irias, Crystal Nicole King, Larry Lam, Sandra Abril Mendoza, Ingrid Odalis Menjivar, Pablo Antonio Portillo, Aubry Regine Ramirez, Chelsea Nichole Robinson, Jasmin Ibeth Rodriguez, Susan Bessemayuk Taku, Sidney Onugadi Udeze, Genaro Uriostegui, Javon Eric Walker 
Huntsville: Quintin Aundra Long
Inez: Breana L. Tater 
Ingleside: Richard Hernandez 
Jourdanton: Kayli R. Beltran 
Katy: Braxton D. Bielski, Gerson B. Fernandez, Rogelio Jose Maya, Andrew Lonnie Sikes, Luke Adam Spies 
Keller: Delanie Elizabeth Slifka 
Kempner: Doss H. Summers 
Killeen: James Renard Passley
Kingsville: Dinora Denise Adame, Xenia Liza Adrian, Daniela Victoria Aguilar, Abdullah Selah Alskate, Christopher Jay Arellano, Deshawn Demetric Banks, Tracy Barraz, Amanda Leigh Bazaldua, Kristina Adriana Canales, Eric Andrew Cardona, Gabriella Daniell Chavez, Benjamin Kyle Chi, Ramon Carlos Cid, Adriana Cisneros, J. Jordan Constancia, Olivia Jo De La Rosa, Savana Brook Fletcher, Mikayla Anndi Flores, Cecilia Garcia, Nicolas Angel Garcia, Ryan Douglas Garcia, Sarah Alyse Garcia, Daniel Garza, Kristen R. Gonzalez, Catrina Lianna Guerrero, Celeste Gabriela Loera, Felipe de Jesus Marquez, Natasha Ember McEwen, Amanda Alyssa Medrano, Esveyde Larissa Mora, Corrie Ann Mosqueda, Sara Carolina Noguera, Michael D. Ogden, Hayley Marie Paradero, Amber Chenille Perry, Julie Alexandria Quintanilla, Lindsey Mia Sanchez, Ashleigh Elizabeth Smith, Shelby Sophia Szteiter, Nohemi Tagle, Laura A. Trevino, Pete Villarreal, Haley Elizabeth Wagner, Abdullah Weiss, Zhanyi Yao
La Blanca: Leslie Llanos
La Feria: Eli Alegria, Julie Ann King, Taylor Elizabeth Morrell, Marcus Nathaniel Nunez
La Joya: Aziz M. Abdullah 
Lacoste: Meghan Mae Milecky 
Lake Jackson: Marysa Fayth Perez, Dalton Blake Perry 
Laredo: David Richard Barrera, Alejandra Yvette Carrillo, Jonathan Dominic Esparza, Eli A. Gonzalez, Pedro Constantino Ibarra, Aaron Gilbert Magana, Javier Jorge Martinez, Iliana Rodriguez, Luis Alonso Rubio, Catherine Lynn Uribe
Los Fresnos: Fabiola Fernanda Cuellar, Carolina De La Rosa, Jessica Samantha Olivarez, Stephanie Renee Sauceda 
Lyford: Haley Russell 
Magnolia: Travis Rhodes Caudill 
Manor: Katherine Nicole Gutierrez 
Markham: Sean Allan Dannels 
Mathis: Nobili Rae Flores, Christopher Ray Johnson
McAllen: Danielle Arenas, Raul Castillo, Omar Cavazos, Klaudia Eileen Cedillo, Roxanne Leigh Chapa, Efrain Cortina, Amanda Delgadillo, Edward James Garces, Karla Gutierrez, Juan G. Hernandez, Marytza Itzel Lopez, Diana Laura Maldonado, Michael Anthonee Rodriguez,
Alejandro Villarreal Guevara
Medina: Garrett Compton Collins 
Mercedes: Aracely Estrada, Vanessa M. Medrano, Victoria Rose Saldana
Mission: Maritza Michelle Bazan, Tanya Marie Casas, Noel Flores, Sean Matthew Landez, Leslie Astrid Maldonado, Evelyn K. Martinez, Mellanie Munguia, Sofia Reyes, Chelsy Dennise Tamez, Alexandra Vera 
Missouri City: Marcus Soane Johnson, Brian Alexander Merchant
Monte Alto: Selina Cardoza 
Nacogdoches: Matthew James Krug 
Nordheim: Tessa M. Green 
Orange Grove: Zachary W. Arnold, Jack Dylan Cissna 
Palacios: Delani Mae Filip
Palmview: Viviana Saenz, Reynaldo Salinas 
Palo Pinto: Peyton Hull Modesitt 
Pasadena: Kemburli Munoz 
Pearland: Allison Renee Vasquez 
Pearsall: Jeremy R. Stiegler 
Pharr: Natasha M. Ortiz 
Pleasanton: Mickey V. Rydzak
Port Isabel: Julio Andres Barrera 
Port Lavaca: Skyler David Blinka, Michael Royce Boudreaux, Devian Andrew Cantu, Caleb Dakota Phillips, Brandt T. Pilgram 
Portland: Arabella Mercedes Acosta-Cantu, Kailey Rae Hill, Michael Robin McMillon, Diana Maria Montano
Premont: Ashley Nicollette Garcia
Princeton: Jonathan Gerald Grubb 
Quemado: Rocio Rodriguez 
Rancho Viejo: Rebecca Ann Valdez 
Raymondville: Karina Giselle Villarreal
Red Oak: Isaiah Levi Wilson
Richmond: Daniel Jonathan Sierra 
Rio Grande City: Anel Marie Garcia, Osvaldo Lopez 
Rio Hondo: Richard Atkinson, Kevin Arath Rocafuerte 
Riviera: Carson Elizabeth Alsop, Cassandra Marlene Arguijo, Clarissa L. Arguijo, Fernando Arredondo, Michelle Rae Castillo, Jose Raul Raya, Bradley Ryne Stohr, Savannah Marie Stroman 
Robstown: Samuel Y. Alaniz, Brandon Michael Bosquez, Isabella Loren Brown, Rudy Flores,
Daniel Edward Garza, Debbie A. Garza, Victoria Ann Longoria, Leslie Meza, Ariel Pena, Kaitlin N. Reyes, Josue Ysassi Villarreal 
Roma: Ivan Francisco Moreno 
Rosharon: Jasen Erek Cruz 
San Antonio: Christopher Micah Aguirre, Lindsey Anita Angelico, Angela G. Chavez, Justin N. Esparza, Hayden R. Fullen, Eduardo Guevara, Kyle W. March, Cecilia Anne Medina, Donald Eugene Michalec, Samuel Munoz, Jacob Narvaez, Erik Ivan Perez Renovato, Marc K. Rybczynski, Kevin A Tyykila, Candice Rachele Valerio 
San Benito: Daniel Abrego, Michael Ryan De La Rosa, Leonardo Efrain Lozoya, Adriana Nicole Naranjo, Joshua Adolfo Ochoa, Sabrina Renee Rodriguez 
San Diego: Eleana Alvarez, Ashley Luna, Kevin Mitchell Perez, David Salinas, Brittney Lafayette Soliz 
San Juan: Melissa Carrillo 
Santa Maria: Tiffany Amber Zuniga 
Seguin: Andrea Maria Castillo, Christopher Luis Martinez 
Sinton: Jensen T. Hunt, Alise Marie Zapata 
Smiley: Guadalupe Rodriguez 
Spring: Samantha Catherine Haas, Alyssa Elizabeth Lee, Tyler Christopher Wayland 
Stafford: Iheoma Maryann Nnadi 
Sugar Land: Shine E. Amaya, Clayton Nolan Campbell, Zachary Michael Davis, Whitney Yewamide Fakolade, Ifeanacho Chidelu Ibik, Hayden Nicholas Judson 
Sweeny: Ajee' Darnyell Jackson
Taft: Hailey Alexandra Robinette 
Talpa: Ryan Matthew Kuehler 
Tatum: Breanna Raven Henderson 
The Woodlands: Addison Joseph Gernhard 
Tivoli: Nathaniel Jacob Alvarado 
Tomball: Evan Henry Blott, Clint M. Marek 
Victoria: Justin Thomas Karr, Jeremy Austen Law, Garrett Cole Rother, Shelbie Marie Van Beveren 
Weslaco: Nancy Elizabeth Espinoza, Alexis Darlene Garza, Dagoberto Garza, Valery Aylin Reyna
Zapata: Damian Guajardo, Carina L. Villarreal 
DEAN'S LIST
OUT-OF-STATE RESIDENTS 
California: Kyle Joseph Plum
Florida: Sarah Elizabeth Gilbert 
Kansas: Angela Nicole Garza 
Nebraska: Tristan Michael Norton 
Pennsylvania: Zachary E. Hamaker 
DEAN'S LIST
INTERNATIONAL RESIDENTS 
Belize: Kaina Darina Martinez 
Bulgaria: Eleni Argiris Anastasova 
Canada: Rachelle Kyley Nielsen 
Ivory Coast: Boukary Diallo
Kuwait: Rawan Haia Alhaddad 
Mexico: Priscila De Jesus Vazquez Chavez, David Flores Gonzalez, Alejandro Juarez Navarro, 
Nigeria: Itohan Catherine Agbonkina, Chidubem Martins Chukwudi, Chimenum Glory Elenwo, Oluwatomi Bolanle Kolawole, Olumide Mowanuolaoluwa Longe, Uchenna Peter Okakpu, Olanrewaju Sheriff Oseni 
Spain: Martina Urrutia-Achleitner 
HONOR ROLL
TEXAS RESIDENTS
Alamo: Melissa Jovana Delgado, Rosa Garcia, Ruby Monique Martinez, Lizbeth Perez, Jennifer Denise Solis 
Alice: Clarissa Lynette Arellano, Taylor N. Blair, Ashley M. Deleon, Mark Daniel Galvan, Noe Gamez, Valeria Gomez-Galvan, Evelina Renee Gonzalez, Nikita Dawn Hobbs, Lydia April Holt, Miguel Angel Lopez, Stephanie Nicole Ortiz, Russell Deonchello Prophet, Alex Zapata, Jessica Lyn Zuniga 
Alton: Nitza Michelle Fregoso, Ariadna Reyes 
Amarillo: Hunter Thomas Cathey, Shianne Bailey Hill 
Anthony: Melissa Jaquez 
Agua Dulce: Gwen Elizabeth Grinstead 
Aransas Pass: Marcellis L. Childs, Guadalupe David Moreno
Austin: Anna Esther Gerardo, Angela C. Lara, Alexandria Victoria Wells 
Bastrop: Devin Lobsiger Weiss 
Bay City: Makenzie Shay Hamilton 
Beaumont: Kristi Linn Johnson 
Beeville: Brian J. Olson 
Bellaire: Michal Idziak 
Benavides: Lauren Y. Gutierrez, Kevin P. Pendleton, Brianna Velissa Vallejo 
Bishop: Daniel Casillas, Kim Dannielle Caughman, Abel Cruz, Daniel Ray Gaona, Erika Rey Gilbert, Zachary N. Gonzales, Monica Gonzalez, Cassidy Shea Hoyle, Garrett Lee, Nathaniel Luke Marino, Sabrina Rivera, Juan Jose Salinas, Alan Joseph Scott, Ashley E. Shafer 
Brenham: Scott Ryan Kocian 
Brownsville: Jeanette Banda, Juan Jose Barrientes, Andrea De La Torre, Kendrah Michelle De Leon, Ashley M. Dominguez, Eduardo Antonio Duenas, Melissa Marie Lopez, Monica Marbelia Marroquin, Mark Anthony Medellin, Jorge Medina, Beatriz Yvone Morales, Saul Enrique Munoz, Tanya Ojeda, Diana Lissett Ortiz, Ashley N Perez, Lourdes Del Rosario Ramirez, Monica Vianey Reyna, Ashlea Rosemarie Rosenbaum, Jamie Alyssa Torres 
Bushland: Brett Marie Zaccardo 
Carrizo Springs: Jose O. Gallegos Ruiz
Castroville: Zachary Phillip Naegelin 
Cedar Hill: Kourtney Rene' Coleman 
Charlotte: Jeremiah J. Schmidt 
Combes: Arlene Marie Saenz, Stephanie M. Salazar 
Conroe: Adriana Marie Bonin 
Converse: Delila Billie Gillespie, Brittany Skylarnicole Gritton 
Corpus Christi: Clay E. Anderwald, Abiodun Samson Bello, Reynaldo Franco Castillo, Ashley Marie De Leon, Danielle Jean Deleon, Christopher James Dunkelberg, Ivaan William Enriquez, Juan M. Fernandez, Alyssa Asiah-Nicole Garcia, Anyssa Garcia, Lorenzo C. Garcia, Rafael Dario Garcia, Samuel Gomez, Courtney Michelle Grady, Savannah Jean Gonzales Gutierrez, Jason R. Hale, Stephanie Morgan Hastings, Natalia Henao Garcia, Anthony Corban Henley, Joshua M. Hernandez, Patrick Jorel Hernandez, John Donald Holiday, James Albert Kollaja, Joseph R. Martinez, Angelica Marie Mendez, Brandon M. Mourer, Andrew Phillip Nicholson, Ason A. Ochoa, Alexandria B. Perez, Ricardo Pedro Perez, Robert Joseph Puentes, James Philip Quisenberry, Nicholas John Ramirez, Gabriella Cristina Reina, Tommi Lynn Rivera, Christin Lea Saenz, Anthony Joseph Salvatore, Travis Alexander Shudark, Andrea E. Smith, Jose Arman Soria, Judd Aaron Soto, Sydnee Rae Terrell, Tom Loc Tai Tiet, Harleigh Jane Tillman, Charles Ellis Vanaman, Joshua Jedidiah Verduzco, Adrian Villalobos, Sagrario Villalobos, William Henry Walz, Arielle Aryn Williams, Lauren Curry Wilson, Sara Kalyn Wolf
Crosby: Kelsey Brianne Fuchs 
Crystal City: Jacqueline Anelia Fuentes 
Devine: Shelby Ortiz, James C. Theis 
Dilley: Riley Cotulla Mathews 
Donna: Victoria Alexis Gonzales, Nora Rebecca Reyna, Carolina Rodriguez, Lloana Edica Rodriguez, Hilaria Salinas 
Driscoll: David Epi Matthew Perez 
Eagle Pass: Laritza Itzel Botello, Christian Rogelio Garcia, Thomas Garcia, Rodolfo Herrera, Maximiliano Arturo Juarez, Vanessa Marie Perales, Jorge Ricardo Rangel, Jorge L. Zuniga
Edcouch: Julia Cardenas, Daniel Mendiola, Victoria Marie Wilson 
Edinburg: Lidia Lizeth Armijo, Blanca E. Balli, Kristina Rae Bryan, Lileana Castaneda, Yessica Sarai De Leon, Ruben Delarosa, Felina Marie Fernandez, Juan G. Garcia, Cinthia L. Garza, Debra Lee Garza, Onelisa Isel Garza, Phillip Rey Garza, Yolanda Garza, Victoria Alexandra Gutierrez, Janet Hinojosa, Alan Gerardo Lopez, Fabiana Lozano, Yesenia Marisol Lugo, Veronica Mancha, Miriam Janeth Molina, Armando Regalado, Jessica M. Rojas, Priscilla Salinas, Blanca Estella Sanchez, Matthew William Scott, Lori Yvette Urbina 
El Paso: Logan Cheyenne Folk 
Elsa: Vanessa Lynn Castillo 
Encinal: Devlin H. Reese 
Falfurrias: Patricia A. Galindo, Jennifer Lynn Garcia, Alexandria C. Guerra, Cedric Andrew Guerra, Teresa Annette Salinas 
Falls City: Luke Randell Kotara 
Floresville: Michael R. Bolf, Michael Lee Golla, Sarah Jane Keith 
Freer: Snehaben Mukeshbai Bhakta 
Fresno: Antoinette Lillian Vincent 
Ganado: Cameron Michael Martinez 
Garciasville: Monica Escott 
Georgetown: Jonathan G. Perez, Matias Jacob Perez 
Gregory: Sarah Katelynn Medders 
Harker Heights: Christian J. Adams
Harlingen: Megan Rae Buchen, Mikayla Annette Cepeda, Sonny Cortez, Christopher Daniel De Los Santos, Cerelia Diaz, Daenna I. Garcia, Ashley Amanda Garza, Clarissa Danielle Guerrero,
Ayshia Elle Hernandez, Jose Dante Hernandez, Ashley Leighan Lopez, Elsa Peggy Lucio, Michael Anthony Martinez, Jennadee Moreno, Rebecca N. Robles, Renee Lenore Rodriguez,
Alejandro Sanchez, Alexis M. Serrato, Evan Christian Stineman, Margaret Villarreal, Rhianna Elizabeth Villarreal 
Hebbronville: Joseph Isidro Almaraz, Betina A. Maldonado, Roger L. Martinez, Justine Nicole Moreno 
Hidalgo: Alejandra Lizzeth Ballesteros, Ana Karina Ibarra, Bianca Araceli Zubiria
Houston: Essa Abdullah Alkhaldi, Rebeca Alexandra Castro Elias, Isaiah Daniel Culpepper, Kristian Guadalupe Flores, Zemarcus Khalil Green, Angel Antonio Herrera, April Lee Mcnabney, Jessenia Perez, Marcia E. Ramirez, Ivette Ruiz, Darrell Francisco Sanchez, Karla Maria Sandoval, Jeremy Michael Scholl, Mason Dale Stewart, Emmanuel G. Tapia, Daisy Velazquez, Yousuf Raed Zarei 
Humble: Enrique Belgara, Sia Janice Kuresa, Uchenna Quincy Madunezim 
Hutto: Shelby Rae Debord 
Ingleside: Tessa Nicole Flores, Cheynna Elizabeth Montgomery, Jonathan Dashonn Soto 
Jourdanton: Mark Cesar Bocanegra 
Karnes City: Dylan Wesley Doreck 
Katy: Weston E. Silverberg 
Killeen: Christopher Stanphill Hoch
Kingsville: Hugo Andres Aguilar, Al Muntaser Billah Al Askari, Luisa F. Aleman, Raul Enrique Altamirano, Nancy Palacios Alvarado, Chairat Atphaisit, Shelby Nicole Bennett, Jose Cardoza, Diana M. Carrillo, Aaron Samuel Chapa, Jaime Miguel Chapa, Rojelio Rene Chavez, Isai Daniel Conchas, James Andrew Crabbe, Jessica L. De Leon, Jesse Fernandez, Cynthia Molina Flores, Juan F. Flores, Aubrey Anna Fredlund, Andrea Marie Garcia, Kastaylia A. Garcia, Raquel Garcia, Sarita Belen Garcia, Rachel Ann Gonzales, Trevor John Gonzalez, Andres Hernandez, Mario Adrian Hernandez, Caitlin M. Hollingshead, Sonia Raquel Holman, Teresa Josefina Huerta, Lace Monique Jaramillo, Maxwell Ian Killion, Natalie Annette Luna, Robin Melendy Machuca, Alyssa Cree Magon, Hannah C. Malcik, Andrea L. Martinez, Cassandra Marie Mata, Natasha Marie Mata, Anthony Ray Montez, Diane Elizabeth Montez, Angela M. Moreno, Abigail Jean Morgenweck, Christopher Thomas Olvera, Ariel Justeen Ozuna, Jacob John Perez, Shelby Lynn Purdy, William Harrison Purdy, Marco Antonio Rivas, Moneque Tasha Roberts, Cesar Robledo, David Rodriguez, Raelyn Cristine Rodriguez, Randy Ramiro Ruiz, Coralie Marie Saenz, Roel Saenz, Vanessa E. Salazar, Amanda Leigh Sanchez, Sunny M. Shah, Diksha Sharma, Taylor Marie Shedd, Somchai Sombatnun, Bridgette N. Taplin, Joshua Trevino, Armando Abel Urbina, Victor Valdez, Hilda Diane Ventura, Carlos Alejandro Wallace, Steffanie Marie Wysack, Sierra M. Zavala 
Kingwood: Amanda Leisa Bustamante 
Kosse: Tamara Lynn Lee
La Feria: Lydia Marie Brown, Selina Marie Cano, Sarah Anne Jenkins, Ute Johnston, Martha Flor Pecina, Jonah E. Trevino, Leticia Trevino 
La Joya: Adlin Janelle Venecia 
La Porte: Taylor Rene Shirley 
La Vernia: Shaley M. Trammell 
LaGrange: Brady Ray Bippert 
Laguna Vista: Bradley Tyler Barton
Laredo: Daisy Karina Aguilera, Francisco Brett Diaz, Andrea Leonor Garcia, Ida Ivette Lopez, Juan Angel Martinez, Diana Riley, Rochell Rizo, Juan Saldivar, Seth Andrew Saucedo 
League City: Ashley Nicole Abreu 
Leander: Benjamin Reese Brown 
Los Fresnos: Ruben Castillo, Amanda Lynn Garza, Andrew Jacob Morales, Matthew David Randolph 
Lytle: Jonathan Wyatt Hinshaw, Karla Michelle Martinez
Madisonville: Corinne Jade Brassell 
McAllen: Joshua Aaron Alcazar, Karen Cantu, Sydney Montana Hernandez, Brenda M. Hinojosa, Joshua Ryan Jenkins, Melissa Mata, Jamie Irene Moore-Saenz, Kassandra Demi Pena,
Maritza J. Rodriguez, George Jim Thomas III, Enid I. Torres, Grace Helene Welch 
Mercedes: Alyssa Bustamante, Jason Carmona, Dianna Colunga, Victoria Lovette Cordova, Eunice Delgado, Marlen Garza, Aaron Vai Gonzalez, Esteban Cruz Gonzalez, Alexander J. Hernandez, Therese Elaine Ledesma, Neela Johnn Rodriguez, Danny Rene Salinas, Flor E. Villanueva, Vanessa N. Zermeno 
Mission: Jullissa Acosta, Brenda L. Candanoza, Kayla Marie Castillo, Claudia Yvette Cuevas, Daniel Ittai Duran, Amanda Marie Garcia, Audrey Samantha Garza, Jackeline Garza, Linda Christina Garza, Jesus Gonzalez, Joel Leal, Valeria Maldonado, Desiree Lisette Morales, Rosamaria Yvette Moreno, Navid Guadalupe Ochoa De Hinojosa, Evelyn Romero, Alexia Edith Saenz, Brenda Lizette Salinas, Mayra Salinas 
Missouri City: Ollie L. Brady, Lagae Monique Brigance 
Monte Alto: Karina Morales 
New Braunfels: Cooper Ryan Engel, Kyle Jacob Kendrick 
Nixon: Natalie Brooke Trammell 
Normanna: Christina Marie Richey 
Odem: Utah Carrol Cox, Madeline Pizana, Anna Lisa Soto, Aaron Gerardo Villarreal 
Odessa: Samuel James Cantu 
Orange Grove: Kristy L. Everett, Jace A. Schmidt 
Palacios: Thomas Castanon 
Palmhurst: Reanna R. Reyna, Romeo Ricardo Reyna 
Palmview: Esteban Chapa, Janett Vasquez 
Pearland: Daniel Phillip Gress, Daniel Thomas Morales 
Penitas: Daniela Garcia, Vianey Garza, Maribel Gonzalez 
Pflugerville: Samantha Anissa Olivares 
Pharr: Cassandra S. Condado, Amber Denise Garcia, Jessica Janet Garza, Jenna Gonzalez, Miriam Alejandra Ramirez, Victoria Ann Zuniga 
Pleasanton: Houston Brady Cowey, Hector Daniel Ramirez 
Port Lavaca: Erica Mendoza 
Portland: Elizabeth Raehab Berthelot, Kailey Amanda Jesse, Robert Patrick Rangel 
Poth: Troy Vincent Stone 
Premont: Timothy Andrew Benavides, Eloy Omar Moreno, Joann Moreno, Adam L. Pena, Nathaniel J. Powell
Progreso: Victor Cuellar, Dagoberto Zamora 
Quemado: Leslie Nicole Salinas 
Raymondville: Lissette Nicole Esparza, Natalie Mae Janes, Myareoh Manuela Martinez, Joe E. Mendiola, Edith West 
Richmond: Tomisin Aderintola Alagbe, Joshua Olurotimi Osho 
Rio Grande City: Jonathan Andrade, Rodrigo Alanis, Ruby Arevalo, Azanette Benavides, Roel A. Cortinas, Rhonda Claudine D'Lorm, Anahi Guerrero, Meagan Marie Mcguffin, Yesenia Ozuna, Fernando Rios, Jazmine Vasquez 
Rio Hondo: Hannah Rachel Casarez, Ashley Lampus, Adria Kaye Reyes 
Riviera: Jorge Caballero, Lannette Danielle Davila, Kaitlyn B. Lehman 
Robstown: Amanda Kristi Amaya, Monica L. Avitua, Brian Anthony Blanco, Felipe Chapa IV,
Joseph W. Gallia, Hilario Garcia, Alexandria Monique Garza, Christina Gonzalez, Robert Silguero, Wesley Kyle Whitworth 
Rockport: Jacqulyn Deanna Longino 
Roma: Karen Corona, Maria Mercedes Escobar, Alexandra M. Guerra, Eduardo Lopez, Julissa Ramirez, Sergio Tello 
San Antonio: Ashley Acosta, Erika Beatrice Alvarez, Lauren Danielle Balderas, Adrian Angel Carbajal, Shelby Brianne Carter, Christian Justus Colin, James I. Collazo, Jayme Linda Gage,
Cheyenne Nicole Gonzales, Bryan A. Lopez, Tynia Marie Morris, Annabelle L. Ramon, Braedon L. Robinson, Briana Rodriguez, Gene Raymond Strehle, Marcus Danielle White 
San Benito: Giselle Alegria, Ishelle Vianey Carpio, Alexis Joel Curiel, Larisa Marie Garcia, Gabriela Herrera, Hector Leal, Alexandra Isabella Limon, Alejandra Suleima Muniz, Yesenia Penablanca, Angel Isai Peralez, Alyssa Andrea Romero, Eva Jasmin Rubio, Daycie D. Ruiz, Destiny Ann Sandoval, Kassandra Lynn Sosa, Rogelio Tapia, Rebecca Leigh Villafranco, Kassandra Villalovos, Rian Ofelia Ybanez 
San Diego: Mathew Briones, Tasha Lee Trejo, Angela Rae Vidal 
San Juan: Kenya B. Barva, Rosalie Castellanos, Britzia Lizbeth Galindo, Lilia Melchor, Maricela Berenice Ordonez, Graciela Salazar, Stevan Zachary Sanchez 
San Marcos: Lisa R. Hernandez
San Perlita: Marcelino Rodriguez
Sandia: Kendall C. Hensley, Lindsey Logan Nelson 
Santa Maria: Reynaldo Cantu, Aracely Montalvo 
Seadrift: Matthew Kenneth Vannoy 
Sebastian: Angel C. Espinoza, San Juanita Reyna 
Seguin: Caleb R. Applewhite 
Sinton: Wendy Michelle Ercanbrack, Guadalupe Torres Martinez, Arnold Molina, Thomas Randall Rogers, Andy Wilson 
Sullivan City: Diana Cortez 
Taft: Andrew Michael Gonzales, Patricia Elise Luera 
Three Rivers: Amber Rae Henicke 
Tomball: Spencer Reed Wingert 
Victoria: Matthew Edward Bast, Laithen Gant Crow, Monica Marie Hysquierdo, Richard Lara Leos, Hunter Ayden Perkins, Hayden Lane Webel 
Waco: Destinee V. Harris 
Weslaco: Brissa Marie Aguilar, Elda Alvarado, John Bryan Arevalo, Jazmine Auces, Courtney Louise Caballero, Kassandra De La Rosa, Dyanyra Ivette Fonseca, Alejandra Gallardo, Anna P. Garcia, Victoria Garcia, Frances Michelle Losoya, Christina Plata Martinez, Indira Mejia, Jacqueline Nicole Miller, Janie Maria Mireles, Deena Denise Olivares, Nathan Andrew Ortegon,
Jeremy Clifford Sherwood, Magaly Suarez, Selina Villarreal, Maria A. Zamarron, Jorge Ortiz Zamora 
Woodsboro: Claire Alexis Blaschke 
Zapata: Jose Alberto Garcia, Jake Gutierrez 
HONOR ROLL
OUT-OF-STATE RESIDENTS 
California: Cheyanne J. Nalle, Vivek Nand 
Louisiana: Reneisha Lanae Alfred 
HONOR ROLL
INTERNATIONAL RESIDENTS
Cameroon: Kelly Nyuydini Jifon
China: Meng Li, Bingqi Wang, Jieying Wang
Colombia: Thomas Esteban Diaz 
Egypt: Ibrahim Yasser Gomaa Elkashlan 
Mexico: Uzziel Garcia, Noe Hernandez, Tabata Lorena Lua Cervantes 
Nigeria: Nnana Wokoma Edmund 
Philippines: Kezia Faith Cipriano Hilay 
Saudi Arabia: Firas Fathi H. Al Hamdan, Yassier Hussain Al Rammadan, Ahmed Abdullah Aldohaish, Mohammed Abdulrahman Aljedaie, Mohammad Jafar Medhir 
Spain: Mar Lamadrid Coll
-TAMUK-