John E. Conner Museum
Located on the campus of Texas A&M University-Kingsville, the John E. Conner Museum has a history as old as the university itself. The First Professor of History, John Edwin Conner (1883-1989), began his collection in 1925 and the John E. Conner Museum was organized four years later. Since 1976, the Museum has been located in Loftin Hall, the original student dining hall. With both permanent and temporary exhibits, the Conner Museum provides a glimpse into the intriguing story of South Texas. More Info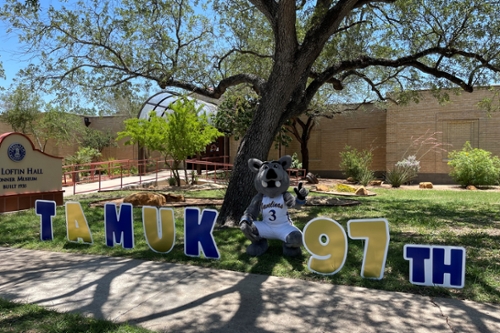 Hours of Operation
(361) 593-2810 | connermuseum@tamuk.edu  
Available for classroom learning experiences and meetings by appointment.
SUMMER HOURS (May 23 - August 18)
Sunday & Monday | Closed 
Tuesday - Saturday | 10 a.m. - 4 p.m. 
 Mission Statement
The John E. Conner Museum exists to enrich lives and connect communities through the discovery of our stories in South Texas and beyond.
Our vision is to create an innovative institute that builds bridges uniting campus and community.
Ethics Statement
The John E. Conner Museum adheres to the Code of Ethics for Museums as adopted by the American Alliance of Museums in 1991 and amended in 2000. To read the Code of Ethics, click  Here.