Exhibits
---
Discover the Story of South Texas! 
Experience and learn about South Texas life, culture, and history through our permanent and temporary exhibits and displays. Temporary exhibits rotate throughout the year, and may include state or nation touring exhibits, local artists, and internal exhibits with artifacts from the Museum's vast collection. 
Study, Research, & Preserve. The Conner Museum and its collection of artifacts serves as a hand-on learning environment and experience for students and faculty of Texas A&M-Kingsville. The museum hosts lectures and research presentations from students, faculty, or community members throughout the year.  
Museum Lobby
Many of the building's original Mission Revival features, such as the original Mexican tile-work and painted wooden beams, are visible here. On permanent exhibit in this area is the 1500 lb. anchor recovered from the Spanish ship Santa María de Yciar. One of a lost convoy of Spanish treasure ships that sunk off Padre Island in 1554, this is the oldest documented shipwreck in U.S. waters.
En Mi Familia (In My Family)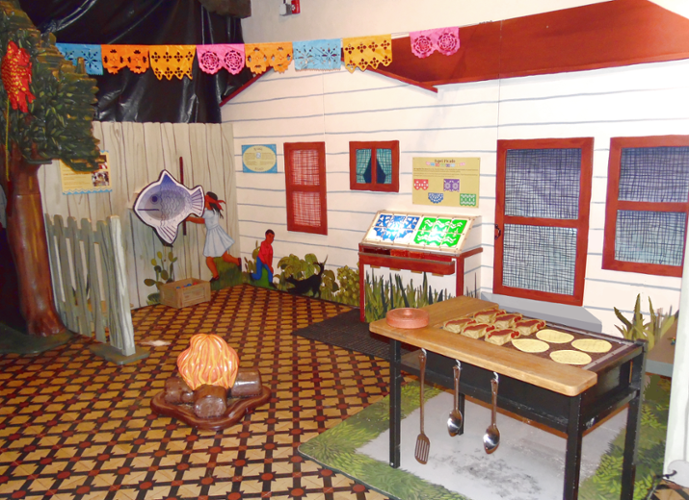 Inspired by the art of Kingsville native and Texas A&I alumna Carmen Lomas Garza, this exhibit is an multisensory trip through four of her iconic paintings capturing the heritage of Mexican-American South Texas. Emphasizing themes of family and heritage, this exhibit is a hands-on, bilingual exploration of color, sight, and sound.  
Caesar Kleberg Hall of Natural History
The Caesar Kleberg Hall of Natural History reflects the unique environment of the Tamaulipan Biotic Province of South Texas and Northern Mexico through lifelike displays. South Texas is a unique region in which the character of its people is shaped by the rugged natural environment. The gallery's namesake, pioneer naturalist Caesar Kleberg, endowed the Caesar Kleberg Wildlife Foundation which sponsors this gallery. Learn more about Caesar Kleberg's Legacy.
Graves Peeler Hall of Horns
 A lifelong passion for Hunting and the Outdoors is evident from the Graves Peeler Hall of Horns which features over 200 mounted examples of North American wildlife assembled by rancher and lawman Graves Peeler (1886-1977) . Peeler is also one of the men responsible for saving the Texas Longhorn from extinction and horns from his Longhorn herd are also on display.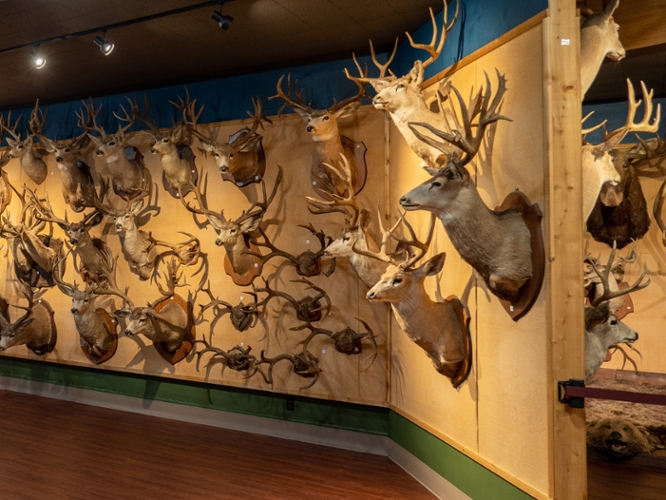 General Richard Cavazos
Discover the life and legacy of General Richard Cavazos, the first Hispanic Full General in the U.S. Army and native of Kingsville. Visitor's can learn about General Cavazos and his family's contributions to the history of South Texas. On display are General Cavazos's military uniform and rifle.
Lil' Oscar Cantú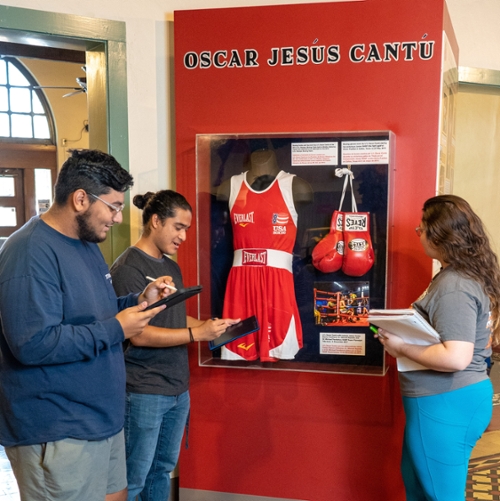 Lil' Oscar Cantú is a 5 time boxing champion, Kingsville native, and lifelong supporter of youth. On display are Lil' Oscar's championship belts, boxing trunks, and boxing gloves. Experience the impact of his accomplishments through a short film.