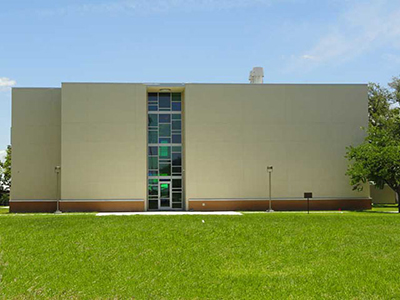 Who We Are
Since 1948, the Citrus Center has been honored to serve the citrus industry of Texas through research and education. We have established fruitful partnerships with citrus growers, industry leaders, agricultural companies and fellow scientists at other universities, as well as State and Federal agencies. We look forward to the challenges and opportunities in the next 66 years and beyond with excitement.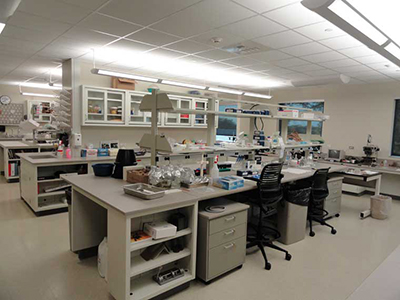 Our Mission
The Citrus Center serves the citrus industry of Texas by conducting basic and applied research through innovative solutions which enable the citrus industry to remain competitive in an increasingly global marketplace. The Citrus Center fosters scientific excellence and capacity building by incorporating undergraduate and graduate student training into its research programs to develop highly-skilled professionals.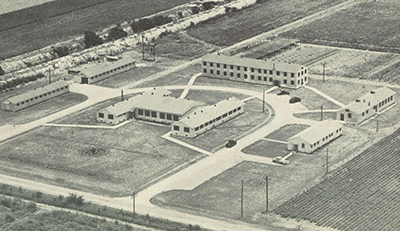 Our History
The Citrus Center originated in the mid-1940s when a group of local citizens and citrus growers approached the then-Texas College of Arts & Industries in Kingsville with the idea of establishing a research and training facility specializing in citriculture for the Lower Rio Grande Valley. The Citrus Center campus and research farm sites were purchased using funds from the citrus industry and other community institutions. The Citrus Center began operation in 1948 with buildings acquired from the deactivated Harlingen Air Base. The Jones-Collier Foundation helped the Citrus Center add the 200-acre South Research Farm in the 1960s. The A&I Development Foundation property in Hidalgo County consists of two parcels adjacent to South Research Farm. The 36 and 26-acre properties were purchased in 1974 and 1977 with low-interest loans from the Valley Agricultural Research and Development Corporation to enhance the research resources of the Citrus Center. The Citrus Center paid the loans to maturity from income generated by the management and cultivation of orchards on the property. From 1984 until 2004, a 40-acre farm north of Mission was leased to the Center by the Looney family. A 50-acre farm in Monte Alto leased from Rio Farms Inc is now being operated in its place.