The director of the National Natural Toxins Research Center (NNTRC) was featured on a recent podcast episode of "Wonder with the Witte" hosted by San Antonio's Witte Museum.
The bonus episode, "A visit to the National Natural Toxins Research Center," debuted on August 25, 2022, and is available on the museum's website and various podcasting platforms.
Dr. Elda Sánchez, Director of the NNTRC and a professor in the Department of Chemistry, was interviewed for the 19-minute episode.
"I was quite honored to be asked to be on it to talk about our center and the 'power' of snake venom," Sánchez said.
The episode is one of four episodes in the Witte's first season of the podcast, which aims to explore what makes poison "so dangerously alluring." The series is a companion to the "Power of Poison," which was a limited-time exhibition at the Witte Museum. 
The hosts of the podcast include the Witte Museum's Environmental Science Manager Abigail Jacks and Health and Wellness Education Manager Daemon Piña.
The duo visited the center, located on the Kingsville campus, where Sánchez explained what research, training and services are completed at the university.
"Our center is largely funded by the National Institutes of Health-Office of Research Infrastructure Programs as a Viper Resource Center. The mission of our center is providing venom, venom products, bio-tissues, training and research services to other national and international researchers for the purpose of drug discovery," Sánchez said.
"Lots of people have a fear of snakes, regardless of whether they are venomous or not. A common saying is, 'The only good snake is a dead snake.' However, they're precious for many reasons," Sánchez said. "The venom from these snakes can serve as therapeutics for treating strokes, heart attacks, cancer, and severe pain, among others."
"We had a really good time," Jacks said in the podcast episode. "It was probably one of the most interesting conversations that I've had with someone else who has experience working with snakes."
"The work that they're doing at the research center to help medicine, to make antivenoms, is crucial," Piña said.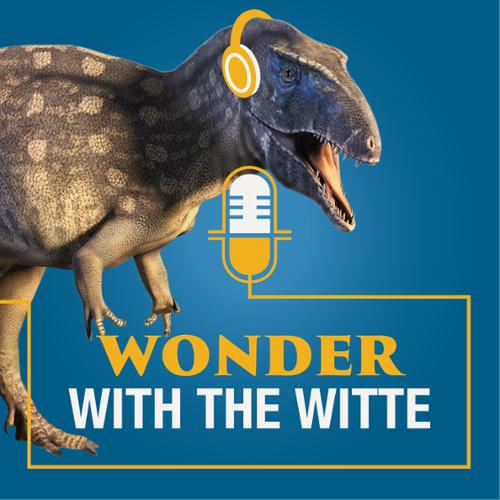 How to listen
"Wonder with the Witte" is available on podcasting platforms, like Apple Podcasts, Spotify or Stitcher. It can also be heard via the Witte Museum's YouTube channel at https://www.youtube.com/c/WitteMuseum1926.
Wonder with the Witte – Witte Museum Podcast
The Witte inspires people to shape the future of Texas through transformative and relevant experiences in Nature, Science and Culture. Now, we're bringing you a podcast that bridges the natural world and the people who not only shape it, but are shaped by it, where you can explore these topics and many more. Hosted by Abigail Jacks, Witte Museum Environmental Science Manager, and Daemon Piña, Witte Museum Health and Wellness Education Manager. More information at www.WitteMuseum.org/Podcast