KINGSVILLE (March 10, 2022) — Four students from Texas A&M University-Kingsville were winners at the 17th Annual TAMUS Pathways Research Symposium held Thursday and Friday, March 3-4, at Texas A&M University in College Station.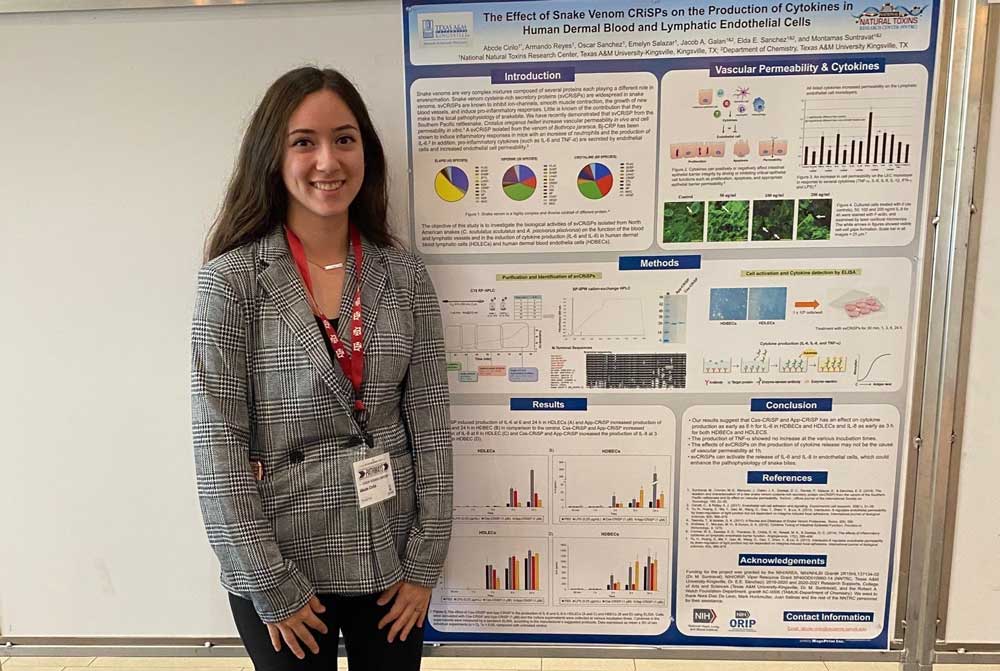 Abcde Cirilo, a chemistry major from Kingsville, placed first in the undergraduate life sciences division with her poster The effect of snake venom CRiSPs on the production of cytokines in human dermal blood and lymphatic endothelial cells. She is a McNair Scholar and worked with mentor Dr. Monatamas Suntravat, assistant professor in the chemistry department.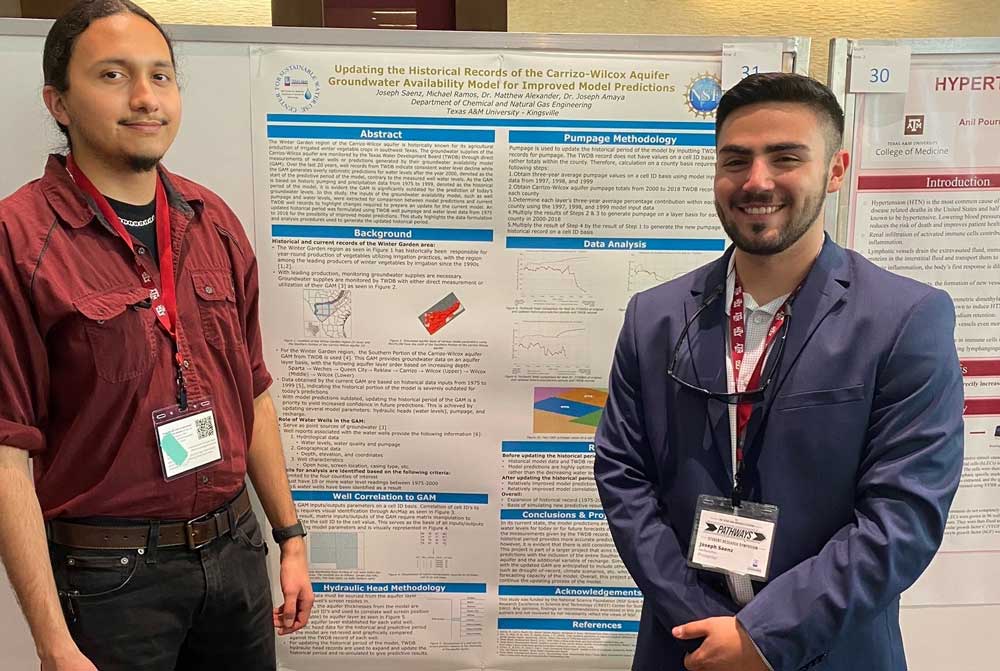 Michael Ramos and Joseph Saenz, both chemical engineering majors from Corpus Christi, placed first in the engineering and computer science undergraduate division. Their poster was Updating the historical records of the Carrizo-Wilcox Aquifer groundwater availability model for improved model predictions. Their faculty mentors were Dr. Matthew Alexander, associate professor, and Dr. Joseph Amaya, visiting assistant professor in the chemical and natural gas engineering department.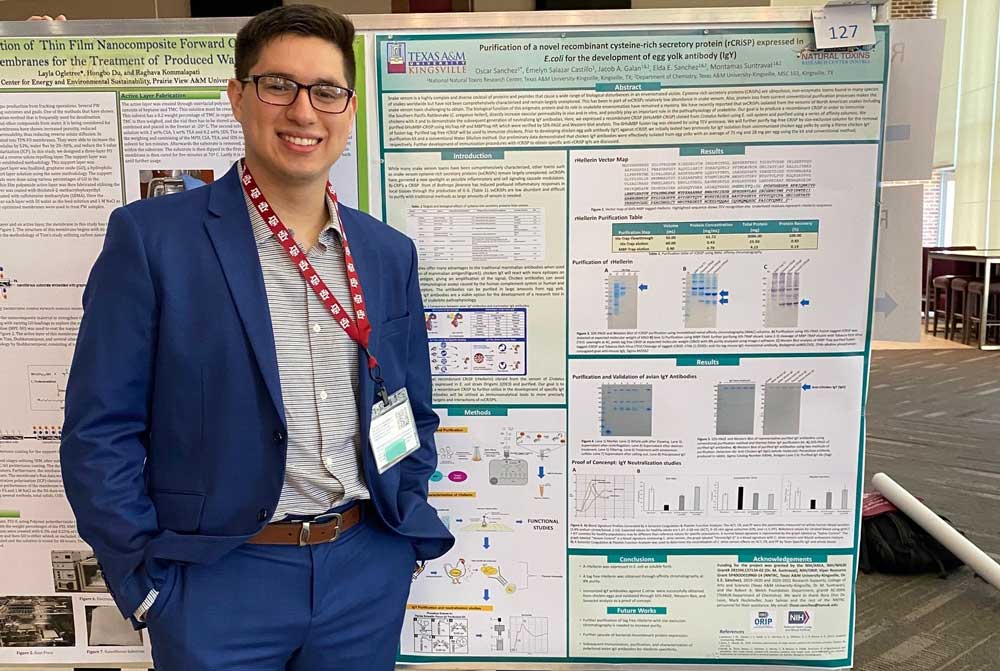 At the graduate level, Oscar Sanchez, a chemistry major from Brownsville, placed second in the life sciences division. His paper was Purification of a novel recombinant cysteine-rich secretory protein (rCRiSP) expressed in E.coli for the development of egg yolk antibody (IgY). His mentors were Dr. Elda Sanchez, professor in the chemistry department, and Dr. Suntravat.
-TAMUK-