Documentary to Share Kingsville History from a Woman's Perspective
KINGSVILLE - June 20, 2016
Contact: Mary Lee Grant
Email: mleegrant@aol.com
or Phone: 979-422-6591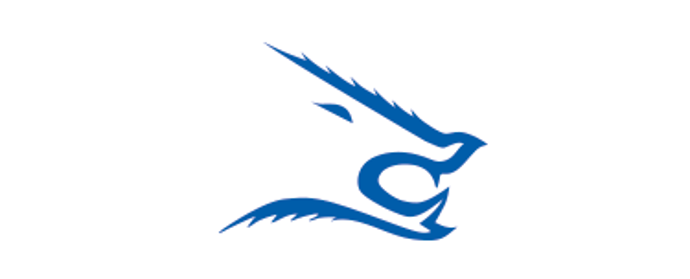 Texas A&M University-Kingsville faculty members Dr. Mary Lee Grant and Armando Ibanez were awarded a $9,000 service-learning grant from the university for 2016-2017 to make a film on the history of Kingsville, as told through the eyes of women.
The film, Tapestry of the Wild Horse Desert, will be made in conjunction with the Weavers of Love, Inc. soup and sandwich kitchen, aimed at serving elderly Kingsville residents. Filming begins in June.
Ibanez and Grant will work with several student groups to make the documentary, including media department students and Unity, the LGBT student group at A&M-Kingsville.
Grant, the film's producer, said she had the idea to make the film after writing a story on Weavers of Love for the Corpus Christi Caller-Times.
"I had the chance to spend time with many of the elderly people at the soup kitchen and was fascinated by the stories they told," she said. "So much of Kingsville history is right there--tales of segregation, of early Tejano music, of ranch life. I thought it would be a wonderful experience for our students to not only learn filmmaking, but also to learn about the history of South Texas and to create nurturing relationships with elders in the community."
The goal of the service learning program is to improve student success through engagement, employing students' knowledge, skills and interests to address needs within the community. The grant aims to create a hands-on learning environment for the students, provide faculty development and build stronger bonds between the university, its students and the surrounding community.
Dr. Duane Gardiner, Associate Vice President for Academic Affairs, who oversees the service-learning program, said he is excited about the film. "The history of our community is so rich, so unique, and so fascinating. I am anxiously awaiting this film. I want to see it."
Grant had wanted to make a documentary film for many years and when she met Ibanez, an award-winning filmmaker who heads the film program at A&M-Kingsville, she asked him to direct and co-produce it. "I asked him to come on board and guide it with his artistic vision, because he has all the skills to make an outstanding film and to train both me and the students in filmmaking," she said. "We will start with a 15-minute short about the women of the soup kitchen, but we hope to eventually expand it to a longer documentary that will include the stories of variety of Kingsville."
The university's Center for Continuing Education will assist with community outreach and promotion. Chris Garcia, a lecturer in the Department of Psychology and Sociology and a Weavers of Love volunteer, along with Sister Elizabeth Smith, founder of Weavers of Love, will work to make the experience positive and therapeutic for soup kitchen patrons.
"I think anytime you tell your story, it is very helpful," Smith said. "You go back in your life history and you see where you have been, where you are and where you are going, and how to make it better.
"We are so busy every day that we forget that we are on a journey. Without reflection, there is no direction. Only when you reflect on life can you begin to live life. The elderly and the sick and those most in need in our community need the love and laughter and joy and community this will bring. They will be able to share their joys and sorrows in the stories they tell."
Ibanez is an assistant professor of radio, television and film. He founded the non-profit film production company Pluma Pictures, Inc., through which he has created a number of award-winning features and short films, including two feature length documentaries—Not Broken, about the Katrina disaster, and South Texas Gentle Men of Steel-Los Padres, completed in 2015. He has an MFA from the American Film Institute in Los Angeles.
Grant is a lecturer in the Department of History, Political Science and Philosophy. She holds an undergraduate degree in history from Yale University and a doctorate in history from Texas A&M University. She is a career journalist who has written for publications ranging from the Associated Press to U.S. News and World Report and has won numerous journalism awards.
-TAMUK-