Texas A&M-Kingsville distance learning professionals lead at recent state meeting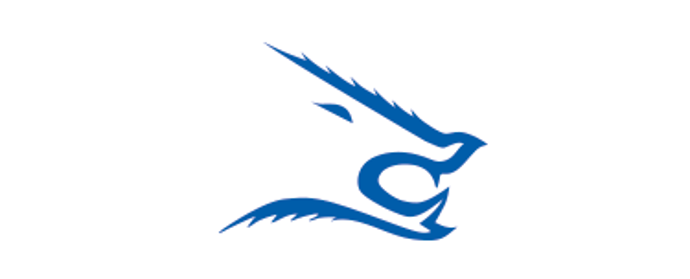 Members of the Distance Learning and Instructional Technology staff at Texas A&M University-Kingsville recently attended the 19th Annual Texas Distance Learning Association Conference in San Antonio. Several staff members are officers of the organization while others presented at conference sessions. The university also was a Gold Sponsor.
Rolando Garza, Instructional Designer II, was the conference chair for the event and is currently President-elect. He takes over as president July 1. Dr. Michelle Durán, Director of Distance Learning and Instructional Technology, is currently chair of the board for the Texas Distance Learning Association (TxDLA). She also is one of the managing editors of the Journal of Distance Learning.
Dr. Marie-Anne Mundy, assistant professor in the educational leadership and counseling department in the College of Education and Human Performance, is one of the editors of the Journal of Distance Learning. 
Over 443 distance learning professionals from Texas and other states attended the conference. Several of the sessions were presented by Texas A&M-Kingsville faculty and staff.
Presentations included--
Durán, Garza and Christina Cross, Lone Star College, Applying Project Management Methodologies in Distance Education Departments;
Dr. Ryan Rhoades, associate professor, and Dr. Steven Chumbley, assistant professor, Dick and Mary Lewis Kleberg College of Agriculture, Natural Resources and Human Sciences, Assessment of Self-Regulated Learning Level in Hybrid Agriculture Courses;
Victoria Packard, MLIS, professor, Coordinator of Instructional Services and Distance Learning, 21st Century Librarian: Teaching in the Academic Classroom;
Dr. Patti Huskin, assistant professor, Department of Teacher and Bilingual Education, College of Education and Human Performance, Creating an Effective Learning Environment by Engaging Online Learners;
Harmeet Singh, lecturer, College of Business Administration, and Durán, Instructor Attitudes Towards Incorporating Distance Learning in Existing Curricula;
Dr. Barbara Oates, professor, marketing and management, College of Business Administration, Singh and Cynthia Farias, multimedia instructional specialist, Pushing Online Student Engagement to New Horizons;
Durán and  Dr. Randy McDonald, TxDLA president, The TxDLA Strategic Plan: A Progress Update; 
Dr. Lori Kupczynski, associate professor, educational leadership and counseling, Mundy and Dr. Shanta Varma, University of Houston, Women in Distance Learning Leadership Roles: Challenges and Strategies; and 
Huskin, Unimaginable Limits! Reaching All Students Through Differentiation and Accommodations. 
About the Texas Distance Learning Association
The Texas Distance Learning Association is the leading Texas membership association for distance learning professionals. Members represent public and private education institutions at all levels as well as corporate training professionals and distance learning equipment and content providers.
-TAMUK-